2 in 1 sterling silver necklace and bracelet. 
The Lagoa necklace is a complex piece in terms of craftsmanship. Each link is modeled in a thick solid silver wire using a wire jig developed especially for this piece that is carefully soldered one by one and finished with a mirror-like polished finish.
This piece is part of a handcrafted limited edition by Nathalie Schreckenberg.
Ref. NN0003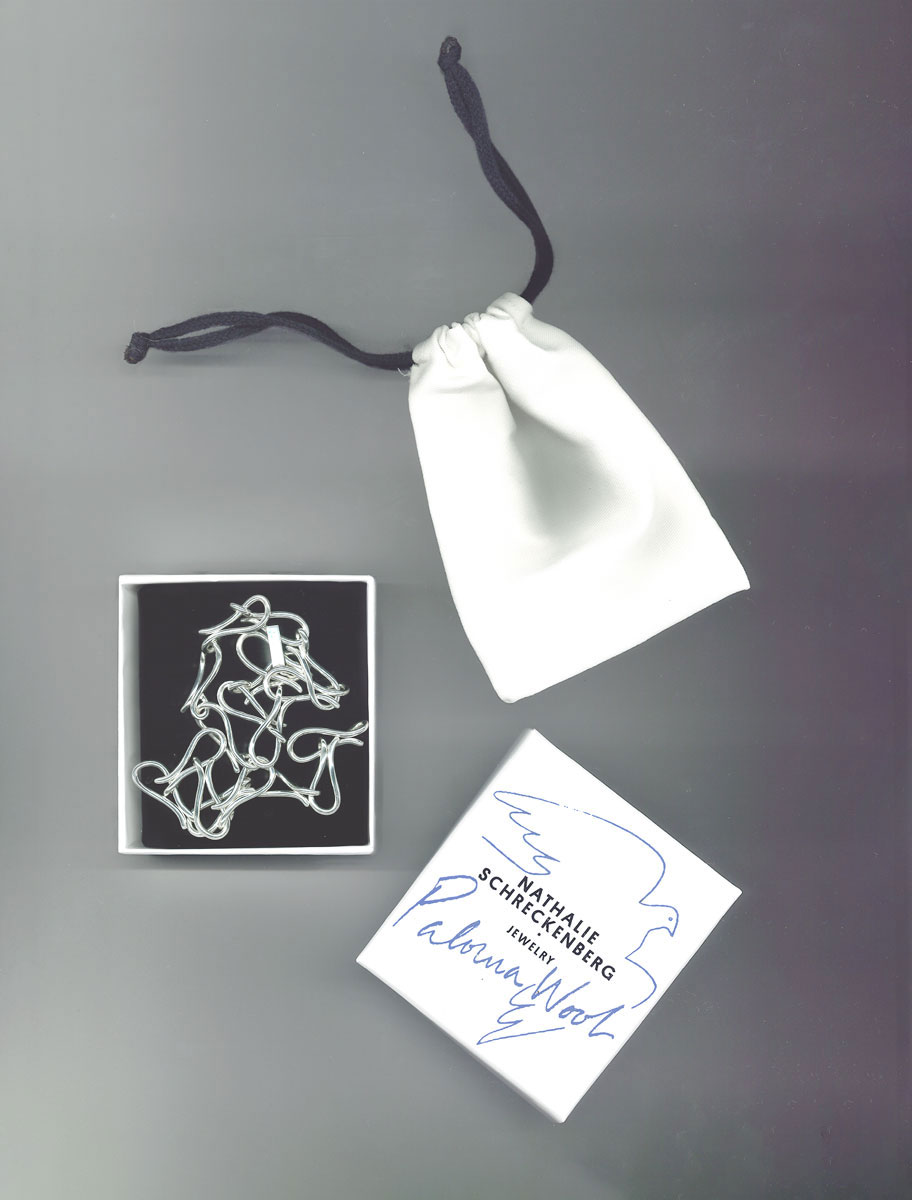 100% Sterling Silver.
This piece is made from recycled sourced sterling silver which is a durable material that together with a timeless approach to design enables us to create pieces that will accompany the wearer for many years.
Silver is a wonderful material to work with because it can be melted and repurposed over and over again.
Made in Spain.
Length: 43,5 cm
Width: 1,2 cm at widest point
Nathalie Schreckenberg makes jewelry with irregular textures as an intentional and fundamental part of her designs.
Silver will naturally oxidize and show patina with time. This natural patina develops from exposure to air and moisture. This can be removed with a soft cloth designed primarily for jewelry use.
We recommend avoiding direct contact with perfumes, creams, and alcoholic gels to ensure your piece's durability.
Be careful not to expose jewelry to household chemicals and cleaning products. Keep your jewelry stored in a clean and dry place.
All our pieces are fully crafted in Barcelona using recycled sterling silver.