We met artist Astrid Terrazas at our first pop-up in New York in July 2019 when she and her friend Liz came up to where we were standing and presented herself with a little box containing ceramic charms she had made. Her approach made us feel welcome and loved in a new, big place for us. We were later overwhelmed when we discovered her incredible talent and multidisciplinary work in ceramics and painting.
We are so happy to present Astrid, her work and story as part of this project today by interpreting and developing figures, shapes, ideas and concepts into this very special capsule. We hope this collaboration will touch you as much as meeting Astrid and discovering her work touched us.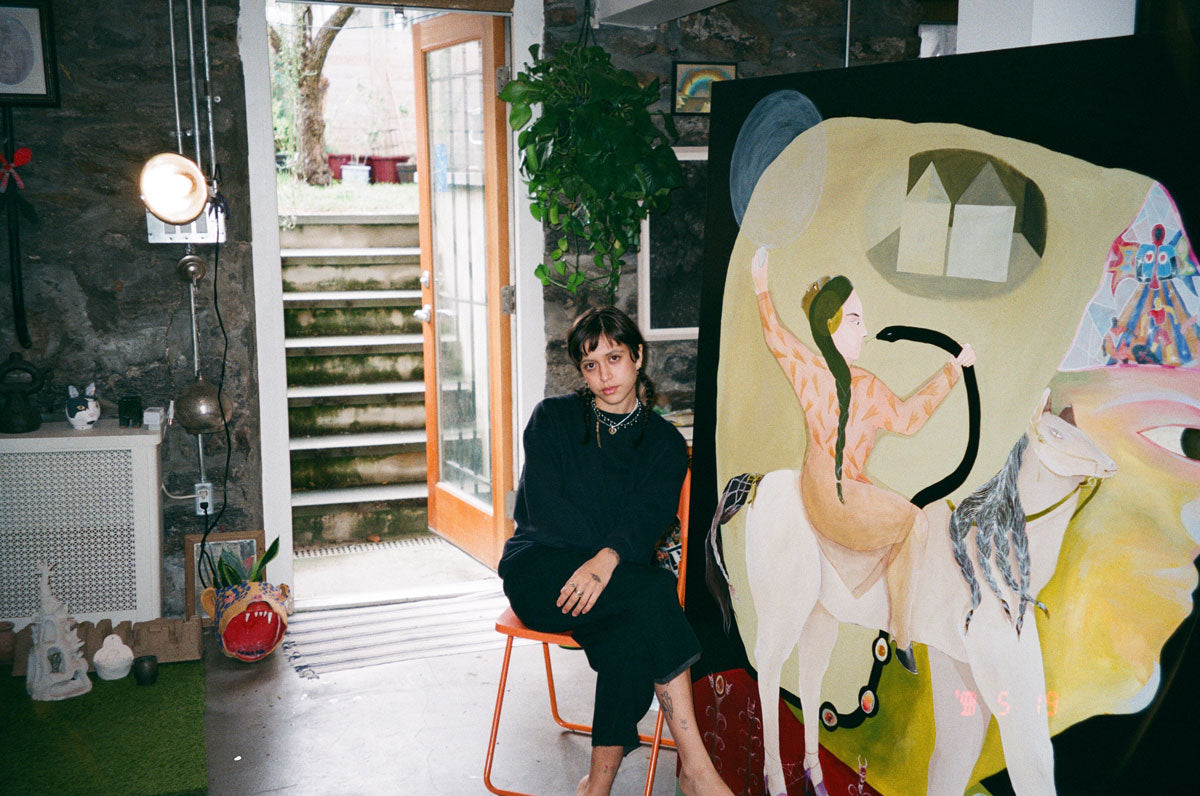 "My work merges unearthly transfigurations with lived experiences and ancestral folklore. I seek to write, or re-write worlds; my narratives push personal and communal trauma towards tangible healing. It's a process of finding and burying."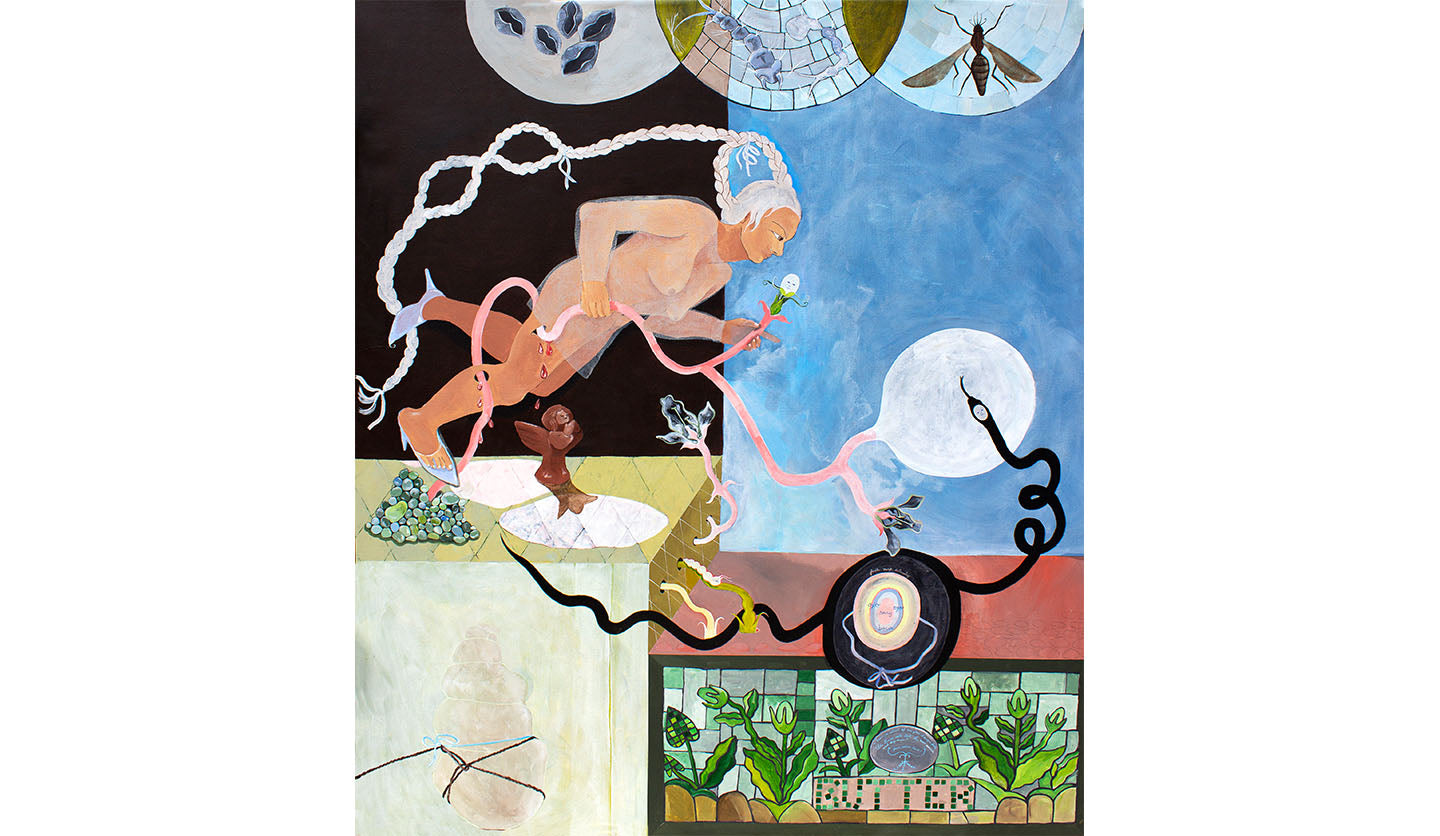 "the thorn will lick its own wounds! these voices hurt!"
50"x60" Acrylic on canvas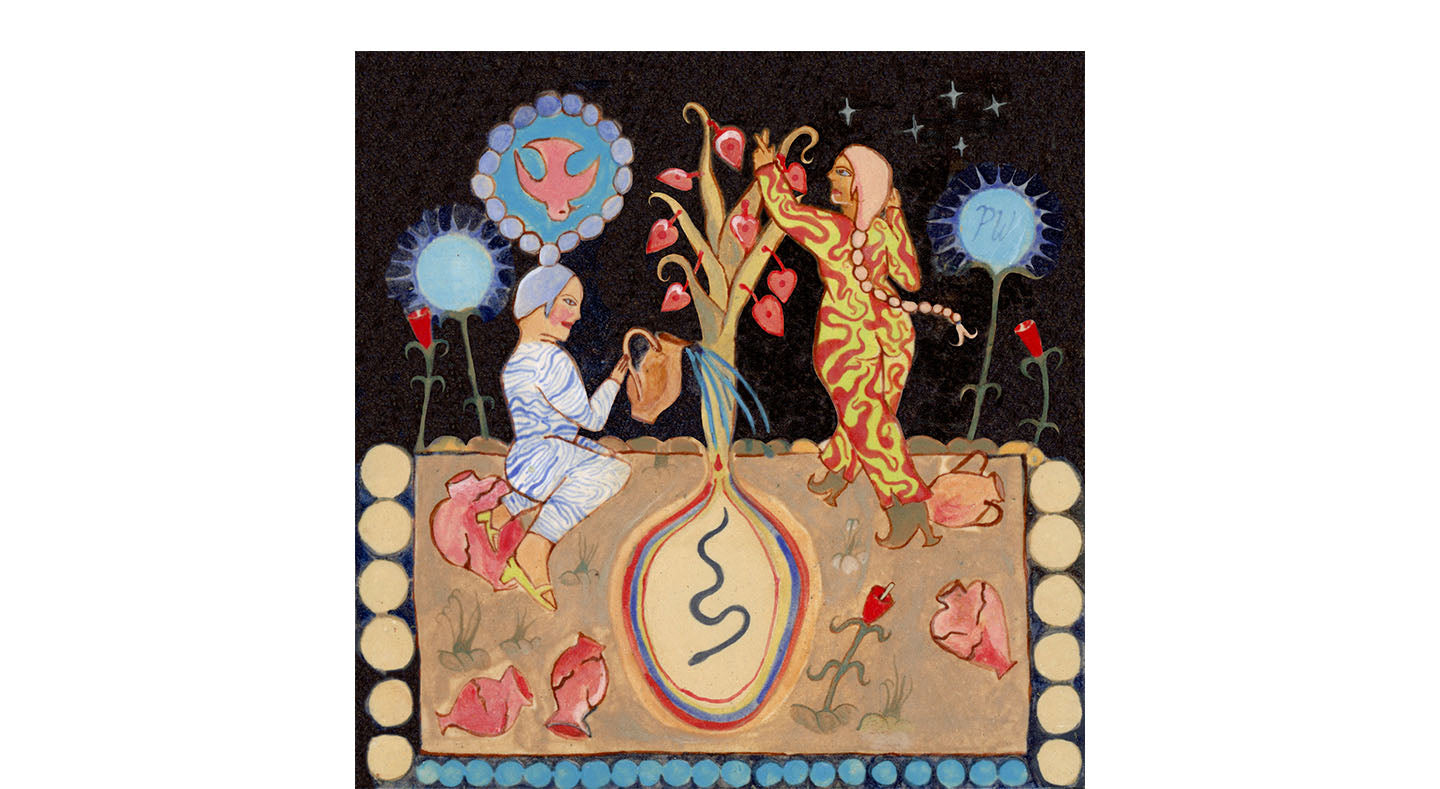 "las Dos en el Jardín"
6"x6" Stoneware and Underglaze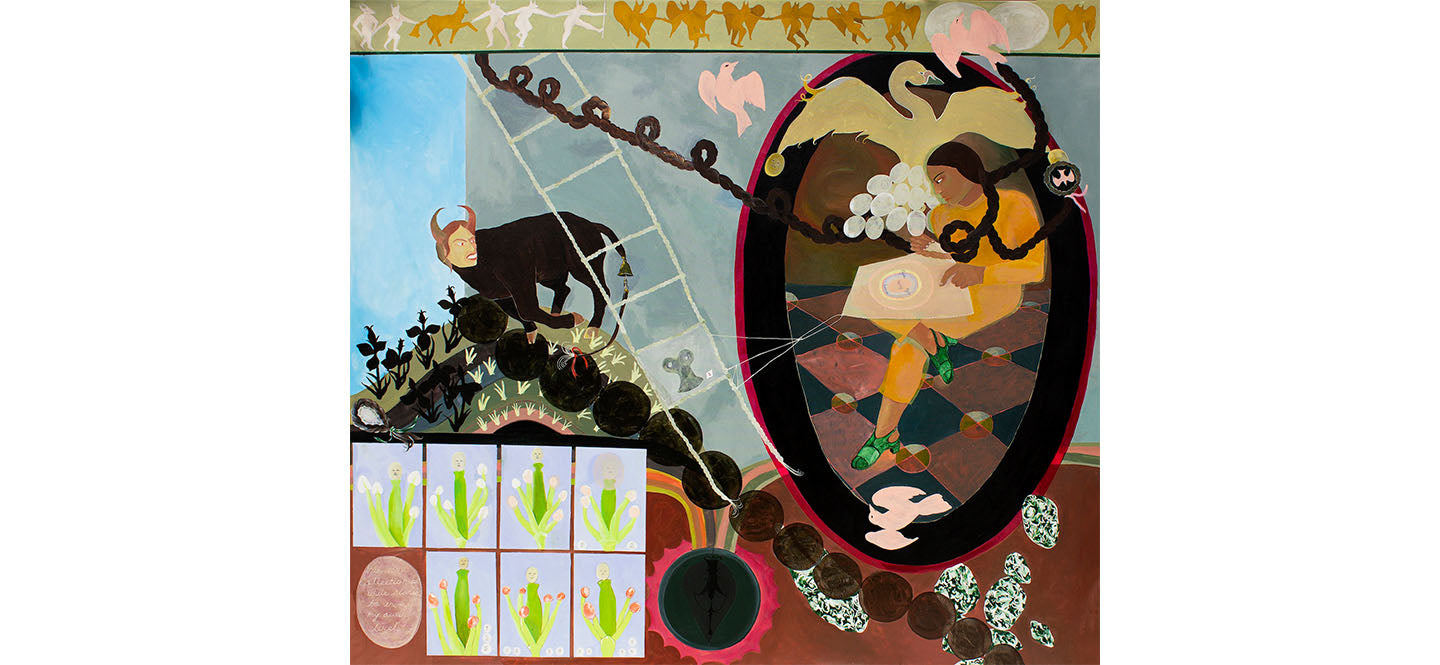 "auxin levels/tejiendo ojos" 
64"x5" Acrylic on canvas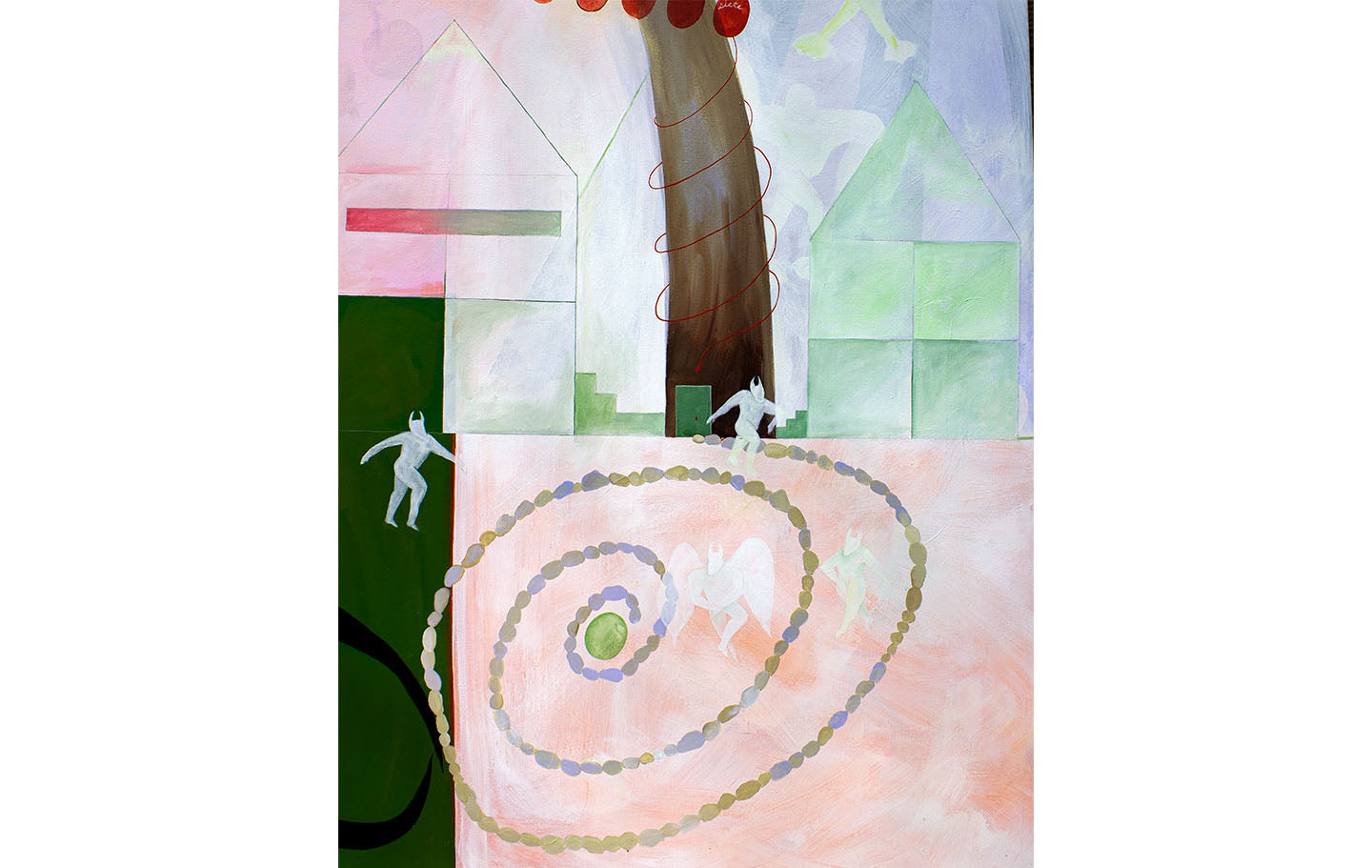 "la casa del Diablo, SE RENTA"
78"x59" Acrylic on canvas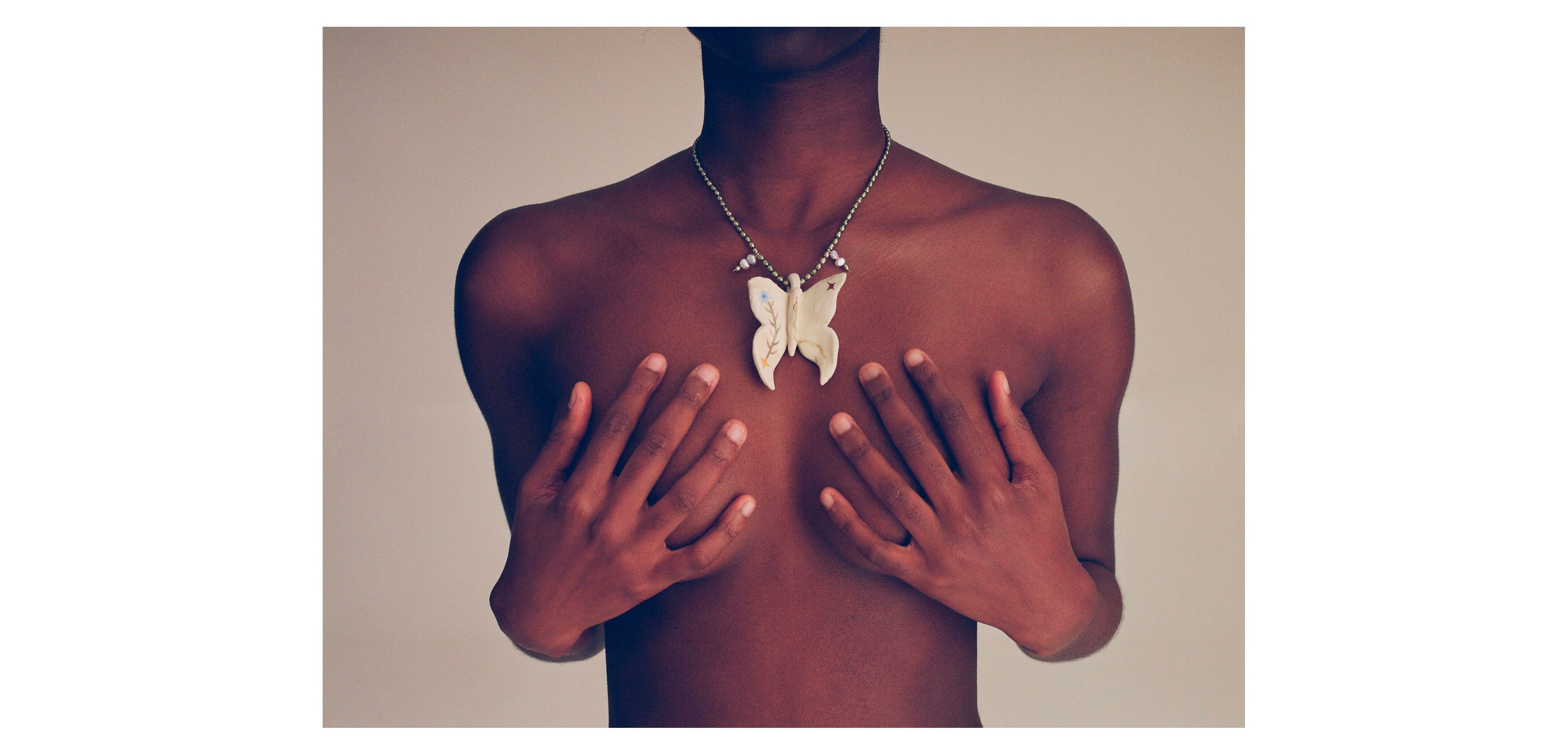 Astrid's work captivated us the moment we saw it for the first time. We found ourselves gawking at her pieces, a long and deep self-absorbing feeling. We felt the strength of the symbolism hidden between its shapes and colors and were eager to know more of the secrets behind them. Infinite loops - in painting, ceramics; in ceramics, painting ... The snakes, the long braids, the stones... They were all things that resonated within us. We felt like her work connected to the past and present of paloma wool in many ways.
We were lucky enough to sit down with Astrid through a zoom meeting where she told us about what her work meant to her, the strength of her experiences and the stories of her family within her images. One of the stories she told us was how her mother and her sisters used to meet in their dreams at night. They would agree on a location before going to sleep, and interact in their dreams together, sharing how they had each experienced their meeting the next day. This was the abstraction we looked into characterizing while photographing this capsule, the visual interpretation of two dimensions and the crossing between an awake reality to the ones we have in dreams.