I met Manolo through my friend Marc. I was really attracted by the simplicity and elegance of his project. Manolo's work as a tailor maker feels very new, he reinterprets an old metier with experimentation and openness, exploring tradition and functionality. I can feel his knowledge and experience through his garments; beautifully designed and carefully crafted.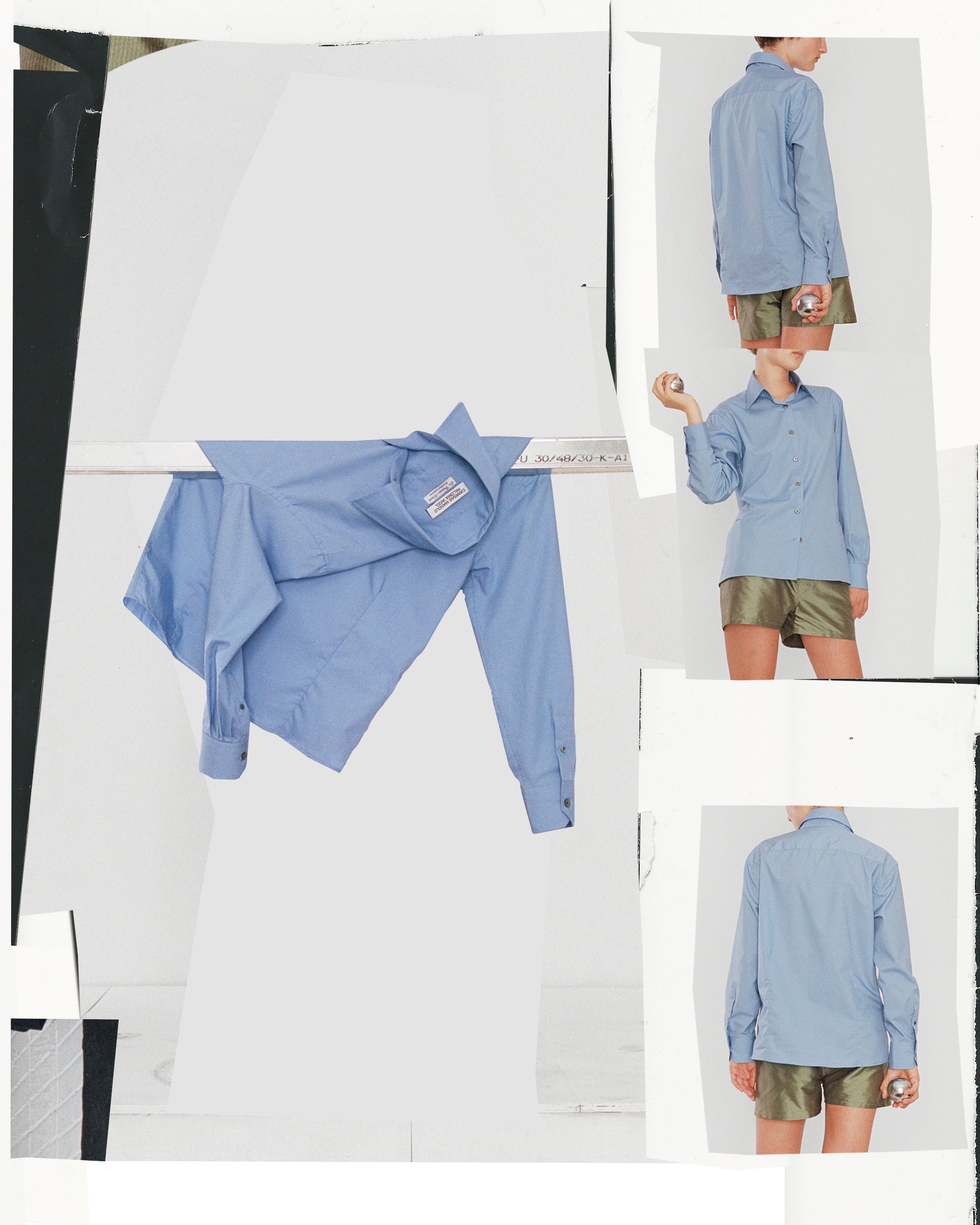 All the photos below were taken in Barcelona by Alvaro Arisó, July 2022
How and when did you start your project?
The project started back in 2014, but it wasn't named Camisas Manolo until 2019. I had been making bespoke garments ever since and it was in 2021 when we presented our first collection.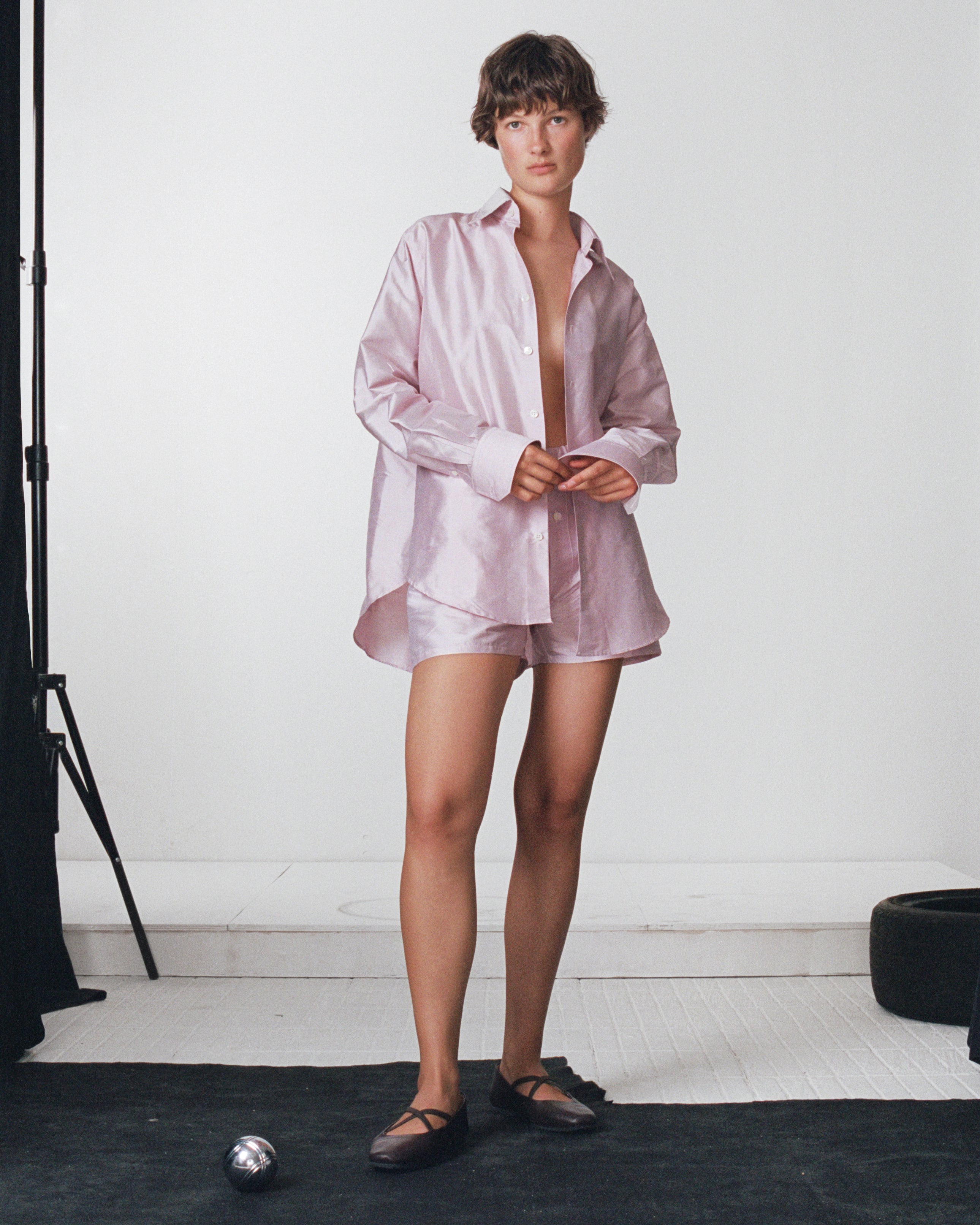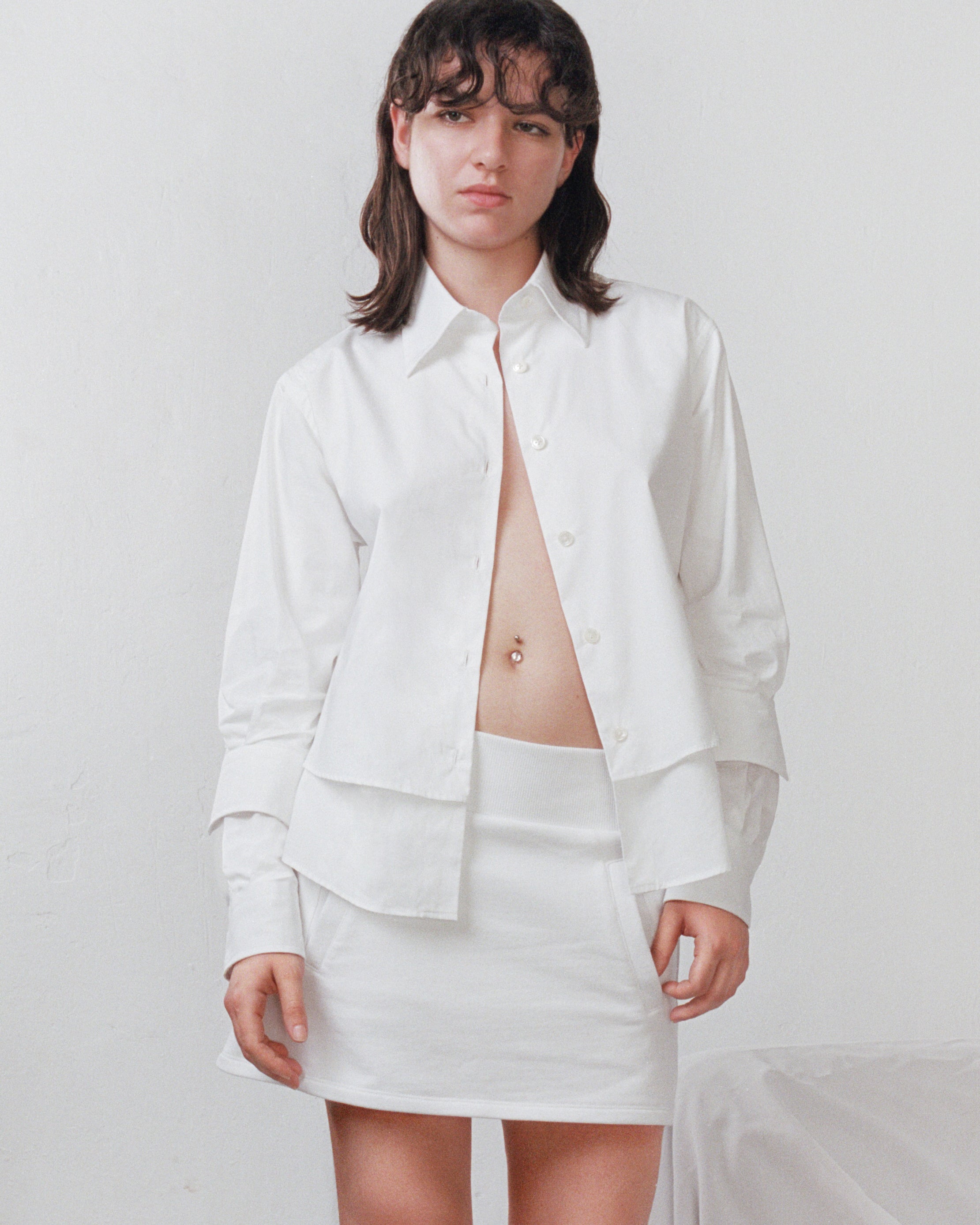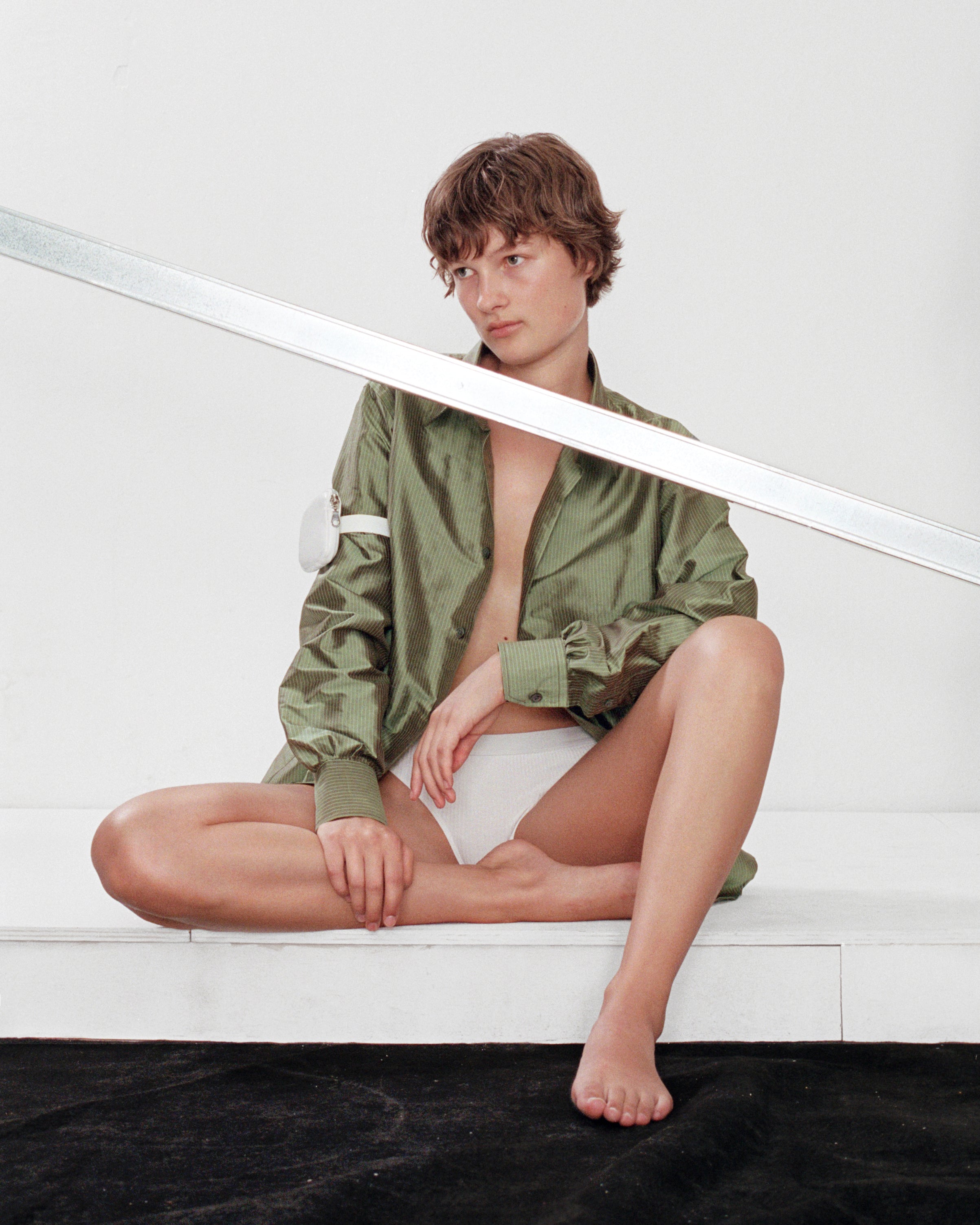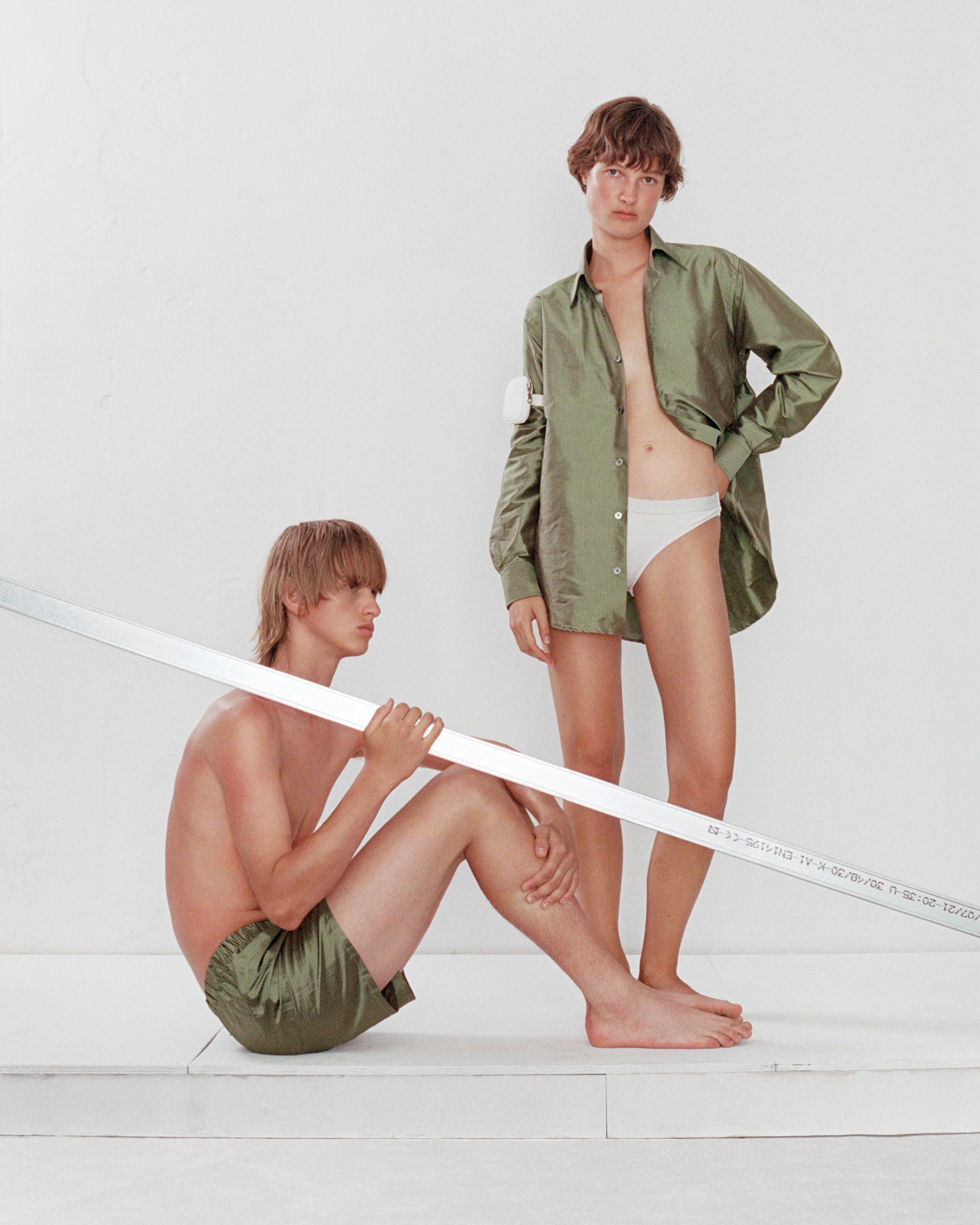 What is your background?
I always felt attracted by the idea of clothing seen as architecture on the body, a surface with round shapes. I found a book by Tomoko Nakamichi as a teenager and it was then when I knew I wanted to become a menswear designer. Afterwards, I was trained in tailoring and decided to focus on shirt making.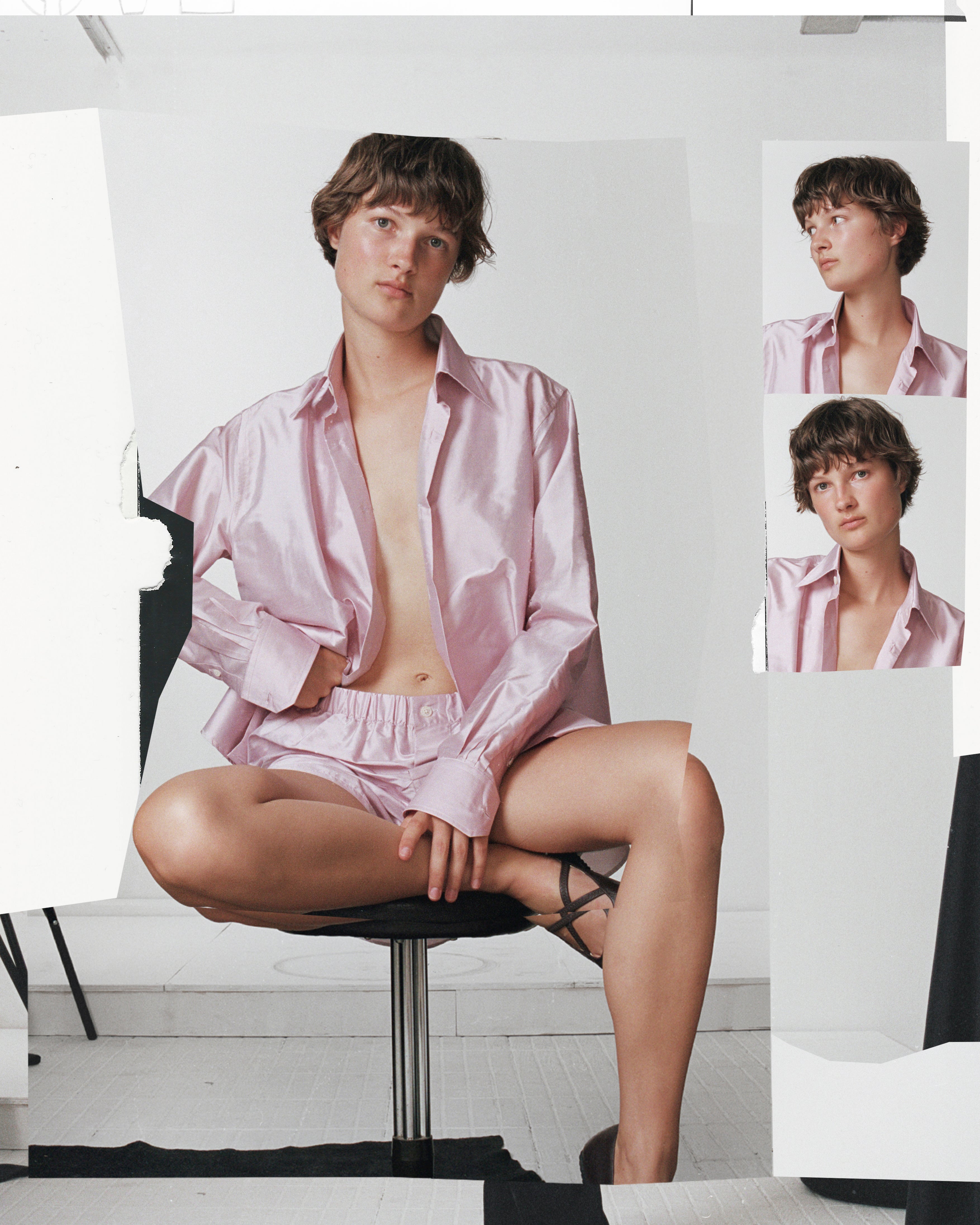 Who or what is an important reference for your work?
There is a huge inspiration in traditional tailoring. Craftsmanship is a strong source to our work. There is something undeniable in techniques that have been working for centuries. When you look at shirtmakers such as Halary's or Charvet you understand why it is such a long lasting art. Inspiration is also sought in everyday objects and their familiarity, creating an extension of ourselves, our surroundings, people, different arts and the influence they have in society. We love looking at different subcultures, fused with a strong base of tradition, giving rise to a subjective version of uniformity.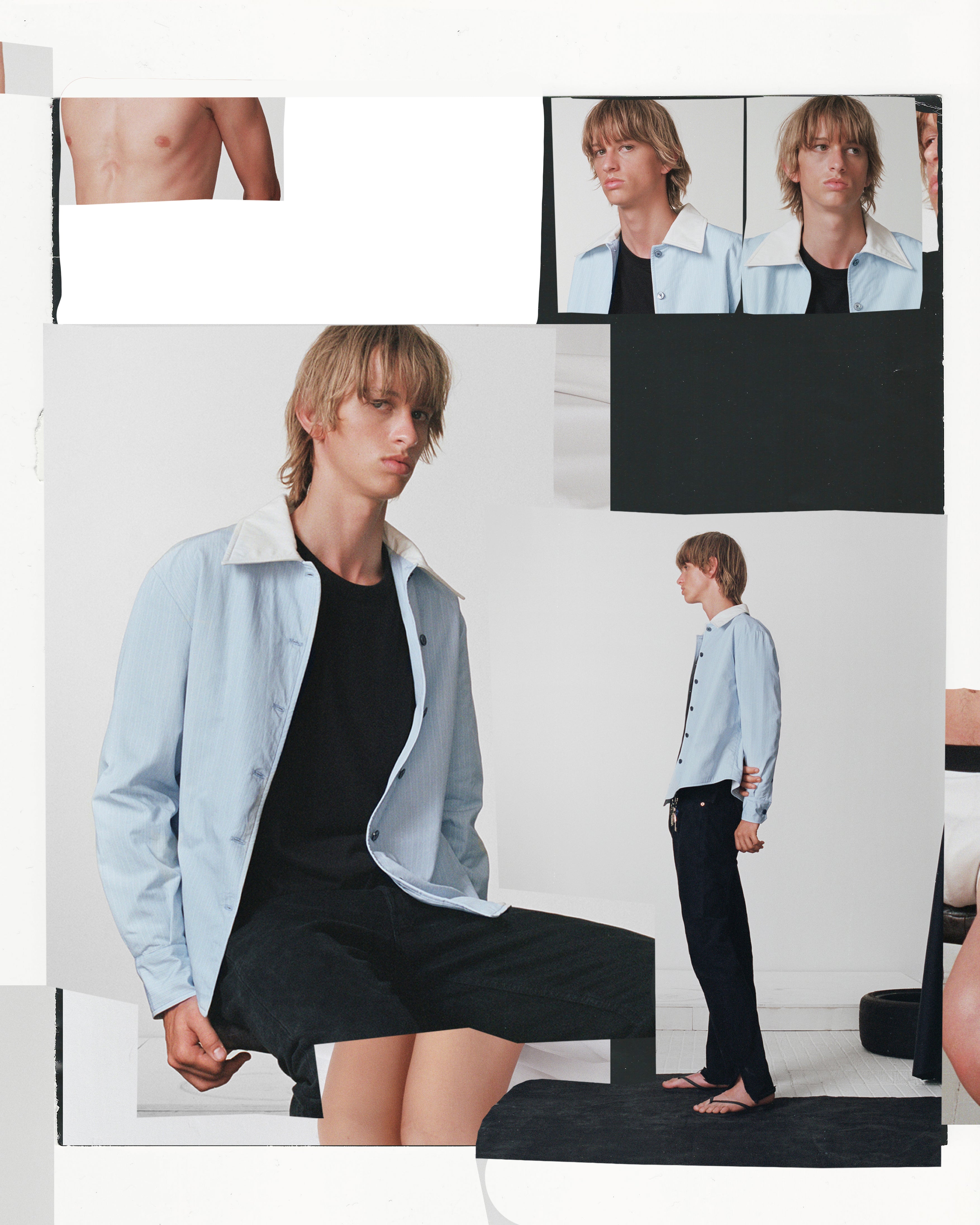 How would you define your work?
Our claim 'En Camisas Manolo hacemos camisas' sums it up: we make shirts. It emphasises the humbleness and the lack of pretension. We try to find silence in a loud room. We created a message to make a 'blank' object which will be completed once the customer wears it and gives it its own meaning.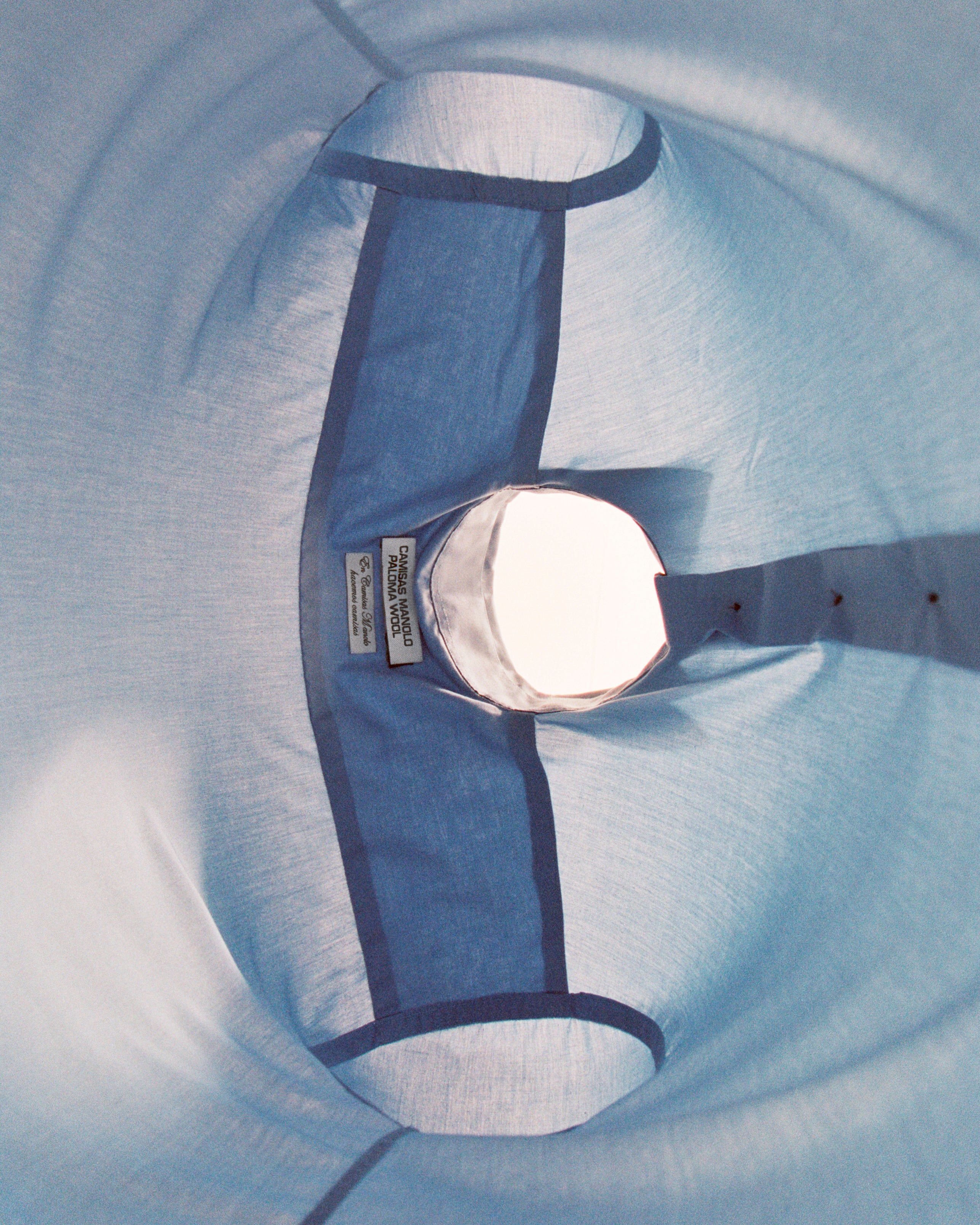 What is the process behind the creation of your shirts?
We usually look for special fabrics which is the starting point. We then create a story and develop the patterns. A big part of the process is based on match or miss. Failing gives us new perspectives. Our collections are ongoing stories which allow us to create a connection between them so our shirts don't have an expiry date. We want our shirts to be worn through generations.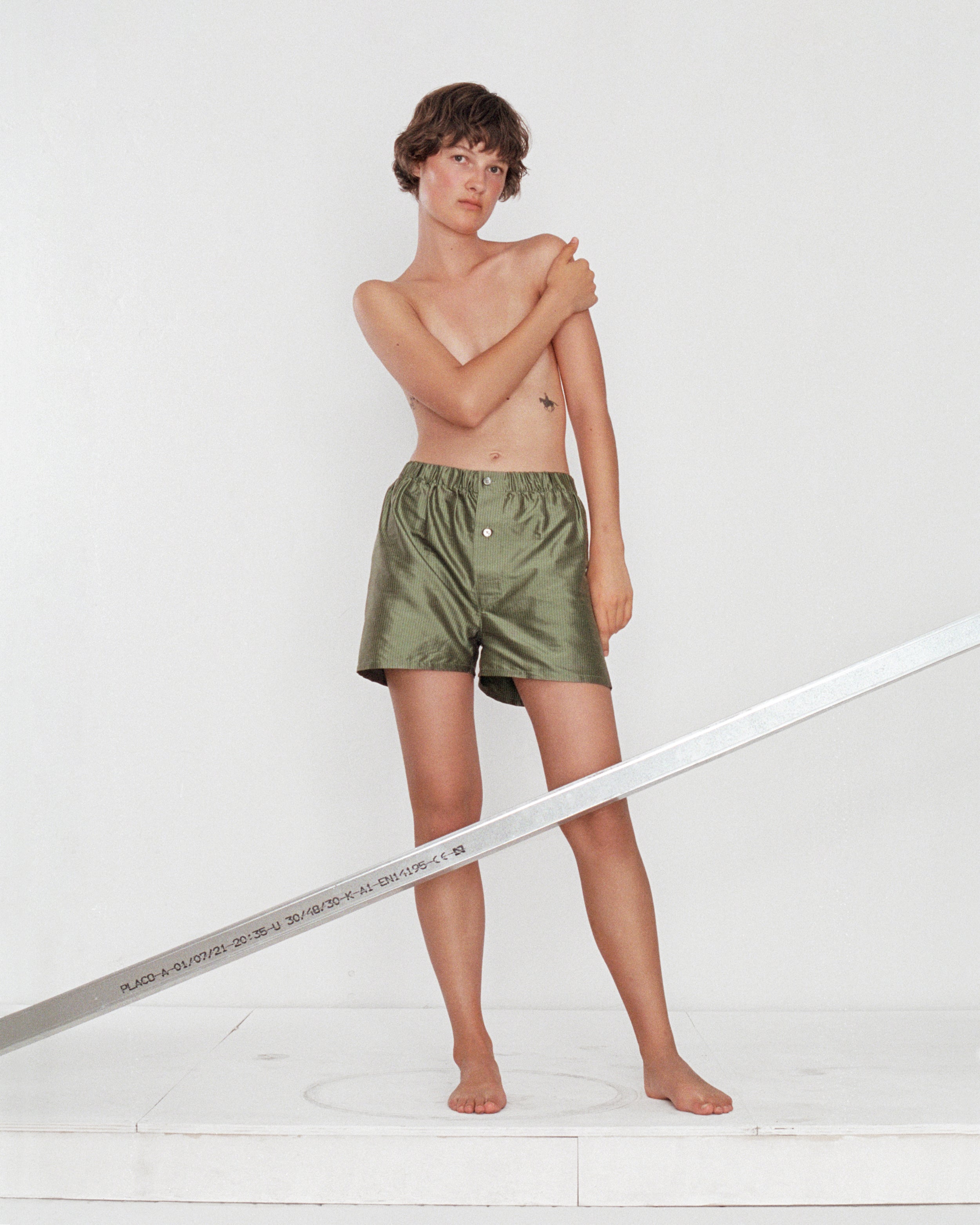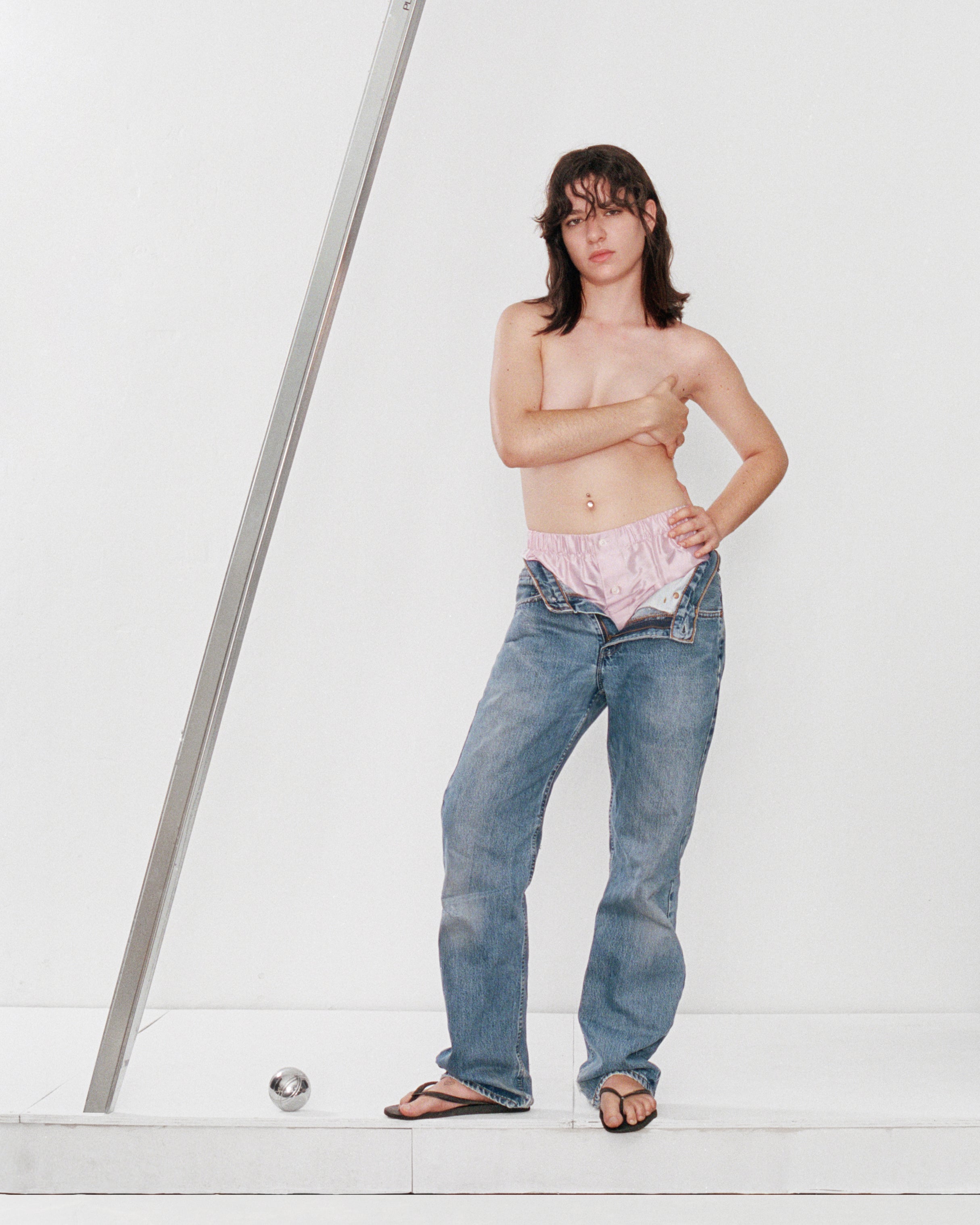 Photography
Alvaro Arisó

Styling
Gina Berenguer

Models
Chrissi
Carmela
Tom

Make-up
Vero Make-up