Fenna Schilling is an Amsterdam-based artist and DJ with a BA in philosophy who creates semi-figurative collage pieces inspired by shapes from old books she collects. Having experimented with photography, short movies, painting clothes, and poetry; her work is currently motivated by restoring nostalgia through juxtaposing different reprocessed imagery from books. In this way she challenges herself to create strange, twisted, and beautiful collages.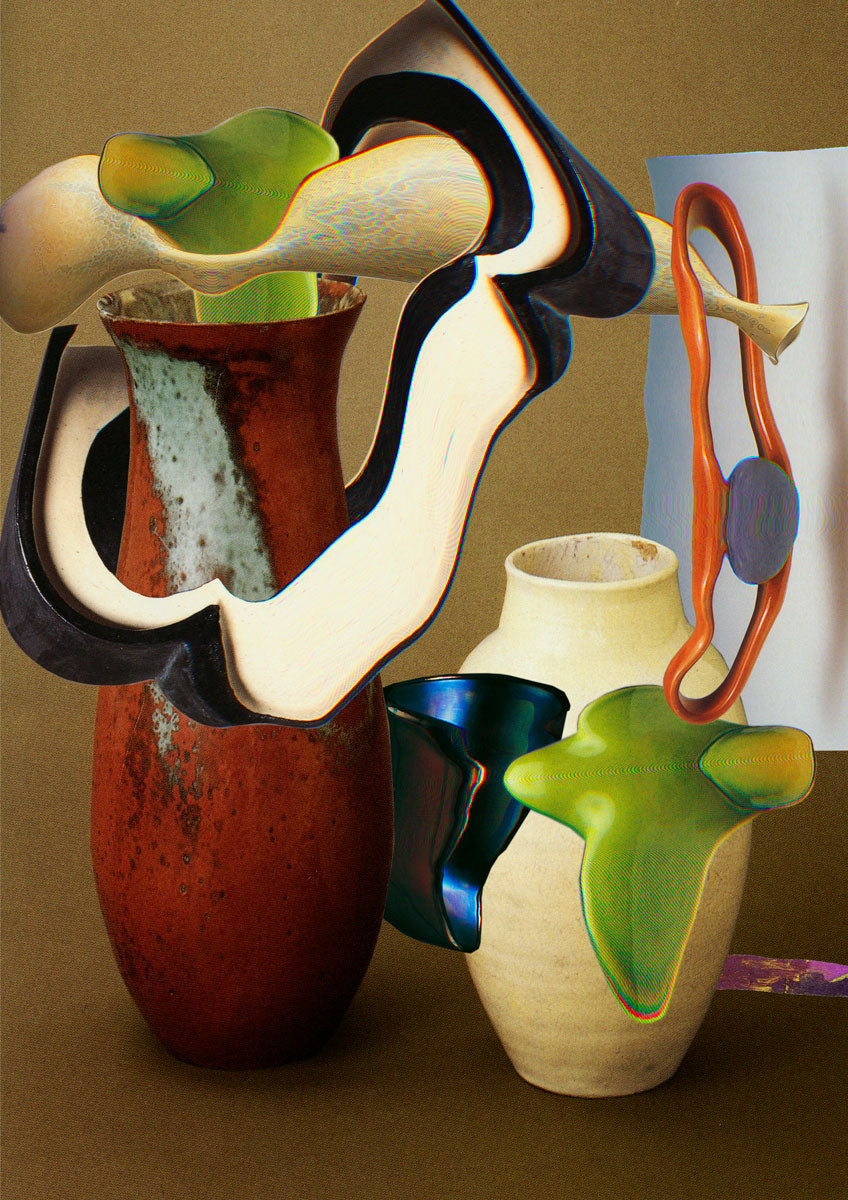 How would you define your work?
I create abstract or semi-figurative collage pieces. My work is inspired by all the beautiful colours and shapes displayed in old books. I know I have a feeling for juxtaposing different imagery, I think that keeps me motivated. Also I feel that what I do is unique and that drives me as well. See how far I can push myself to create strange and beautiful collages. When I am inspired by nature, light or music I often see images in my head and I feel the need to express that by using scraps from books that resemble certain feelings or moods. As a teen, I would collect all sorts of books, papers and other materials. I even had a shoe box filled with things I found on the street: a piece of pink plastic, some ribbons, rocks... I believe I have always been fascinated by beauty and I wanted to emerge and surround myself with materials that appealed to me. I used to make a lot of funny teen art around that time: lots of photography, short movies, painting my clothes and writing poems. For a while I stopped doing everything, I wanted to study something serious because I wanted to grow up and join the adult world. It wasn't until after my BA in Philosophy that I started to create collages from the papers I still owned and carried with me every time I moved to a different student house.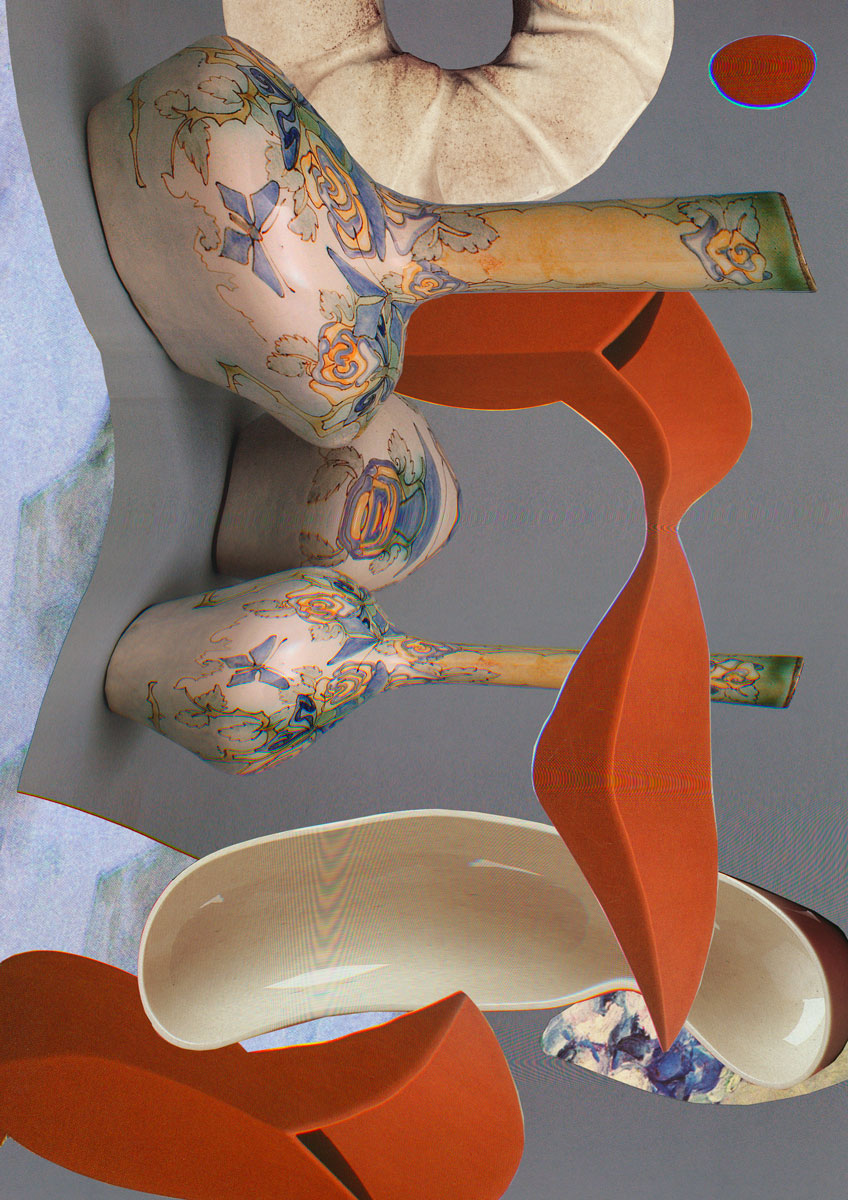 What is your background in the arts? And how does that or anything else influence what you do.
During my studies I would fill my free time with partying. Most of my friends worked within the electronic music scene, so when I started making collages it was through my friends that I got my first jobs. I did a lot of record covers and flyers for parties and festivals. The music scene was my only source of income, so when the pandemic hit and the music scene halted it was quite difficult for a while. Luckily, I found some new work opportunities so I could continue making art.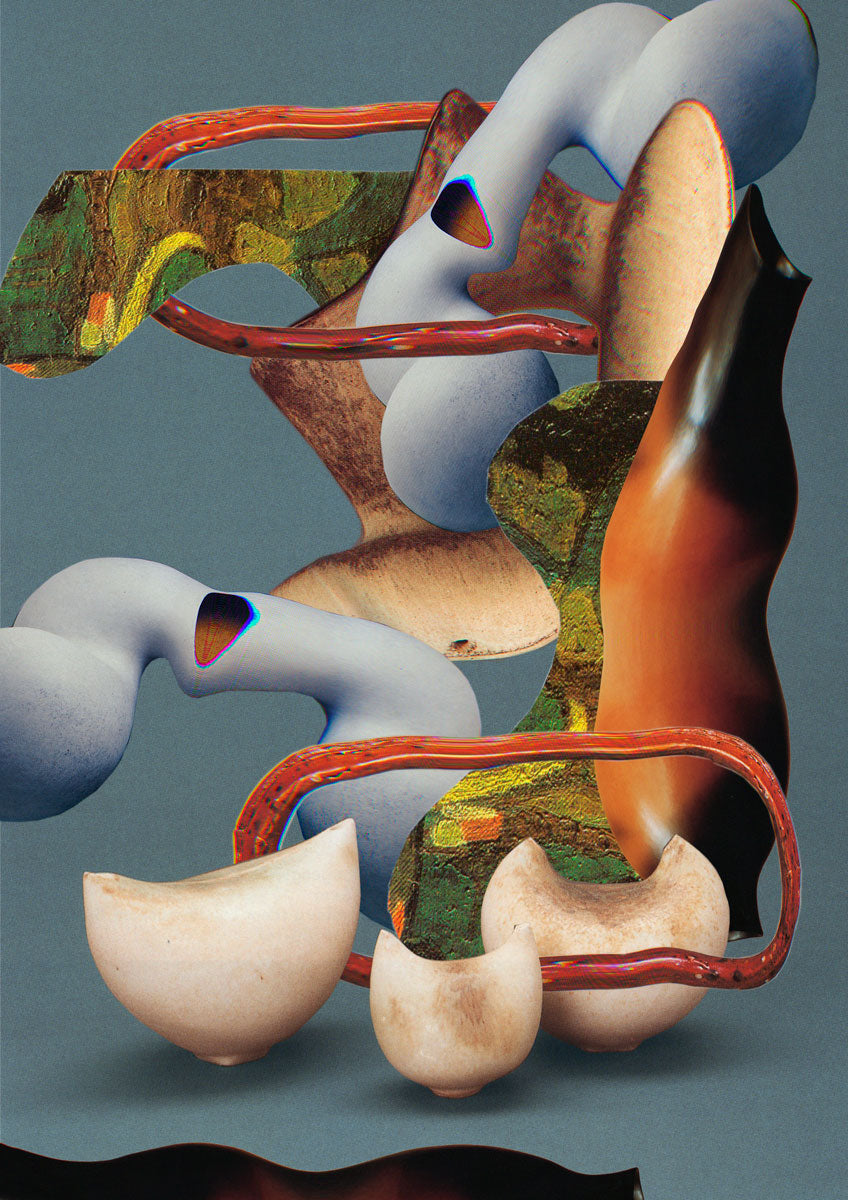 What tools do you use? 
With my work I want to express the beauty of things that are already existing. Within both my collage work and work as a DJ I only use existing material, I barely add anything myself. As for my visual work, there are so many books produced, it feels like a never ending source of inspiration and material. I want to capture these images and memories from the past without resorting to nostalgia, bringing them into the now to make everyday life a bit more romantic. My tools are really simple: it's my books filled with nature, art, photography, ceramics, my scanner and photoshop. I would like to experiment more with paint but my current studio space is too small :)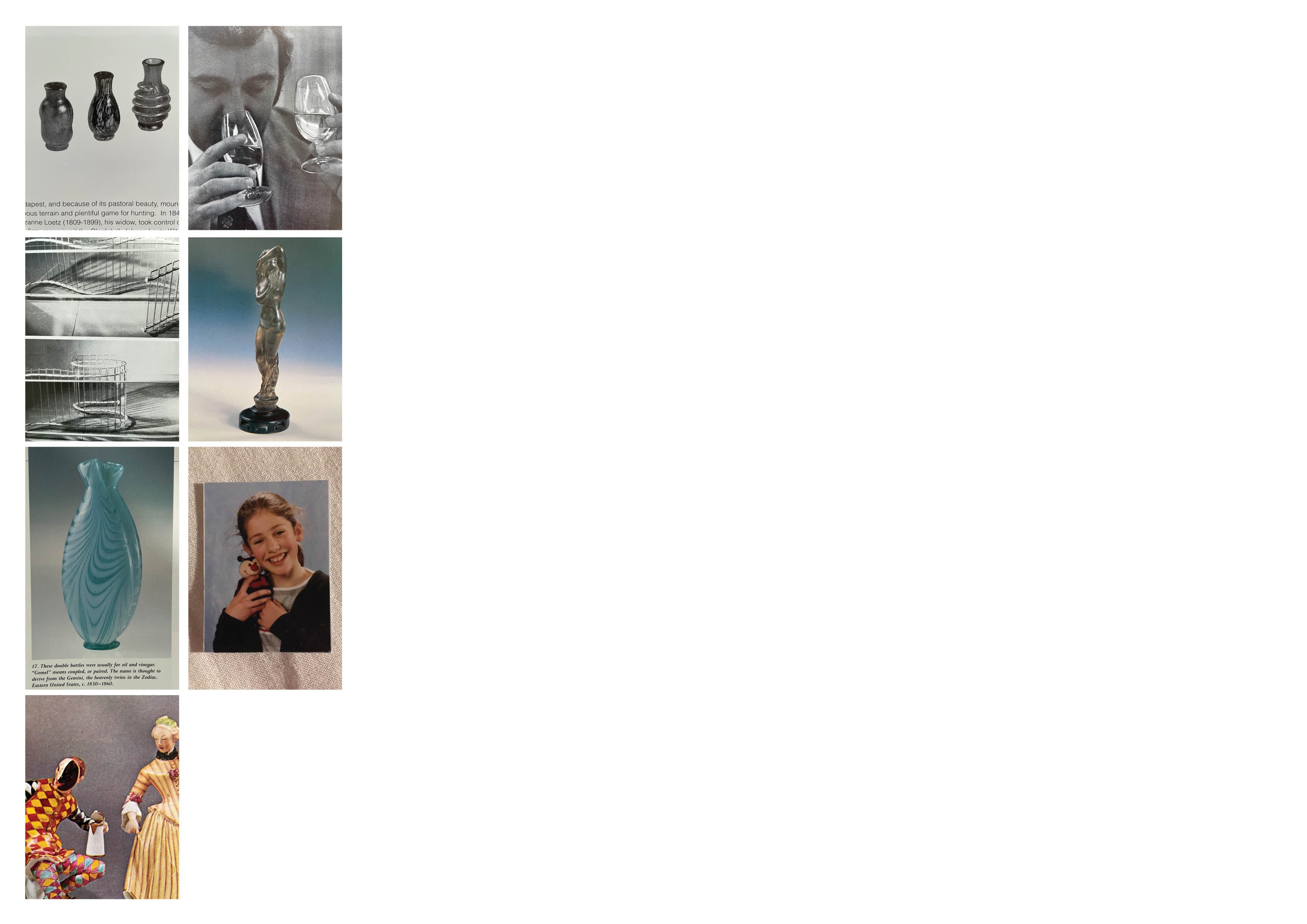 Who or what is an important artistic reference for your work?
My most important artistic reference is looking at the books I collect, they are both my inspiration and material. I am a big fan of Malin Gabriella Nordin, she creates beautiful paintings and collages that show so much pleasure, beauty and natural references. Kévin Bray is also a big inspiration with his digital paintings. They have a crazy dark and twisted side that I love too. I don't want to make art that is too light or too sweet, it has to have some tension in it as well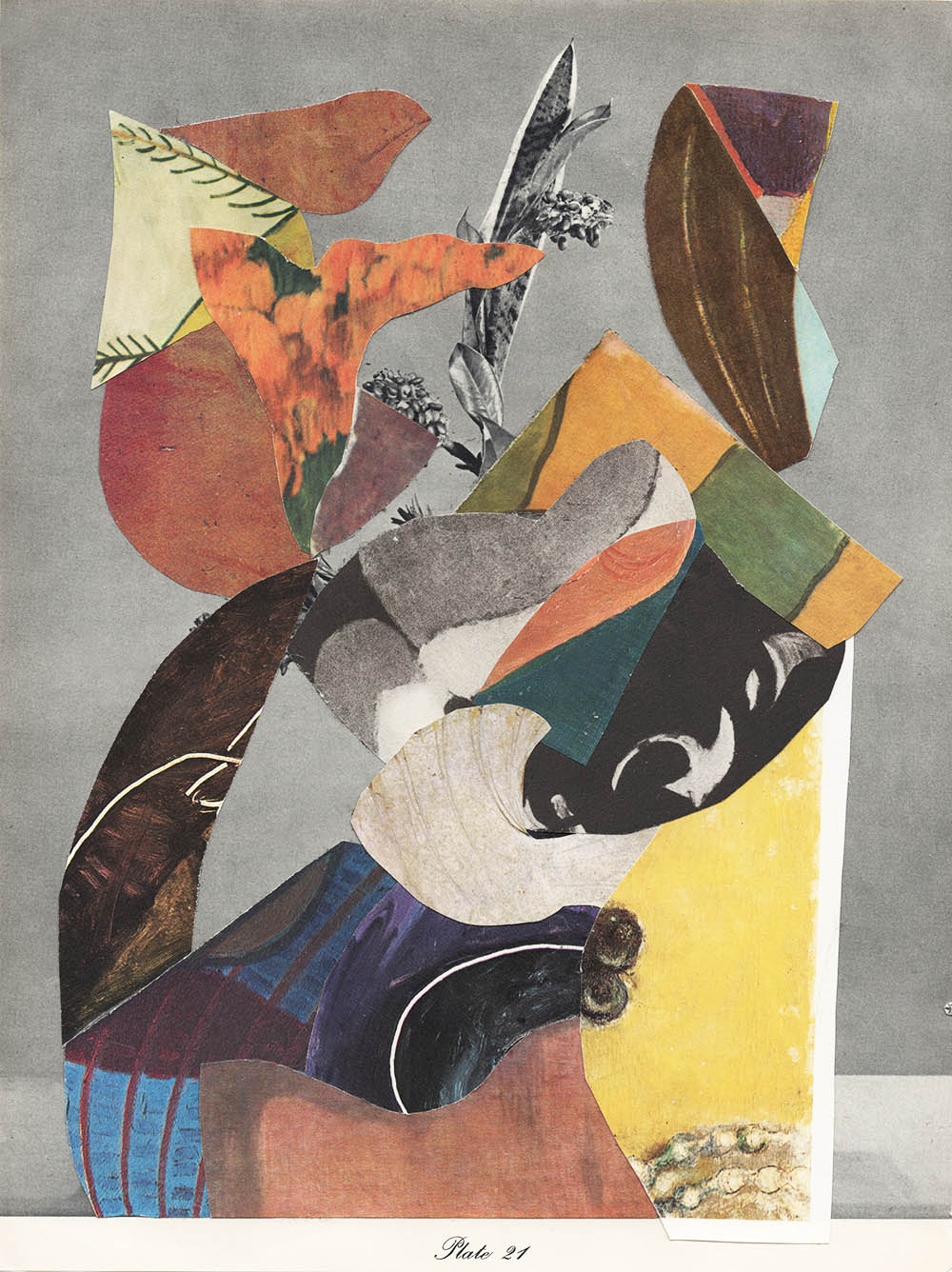 Untitled, Malin Gabriella Nordin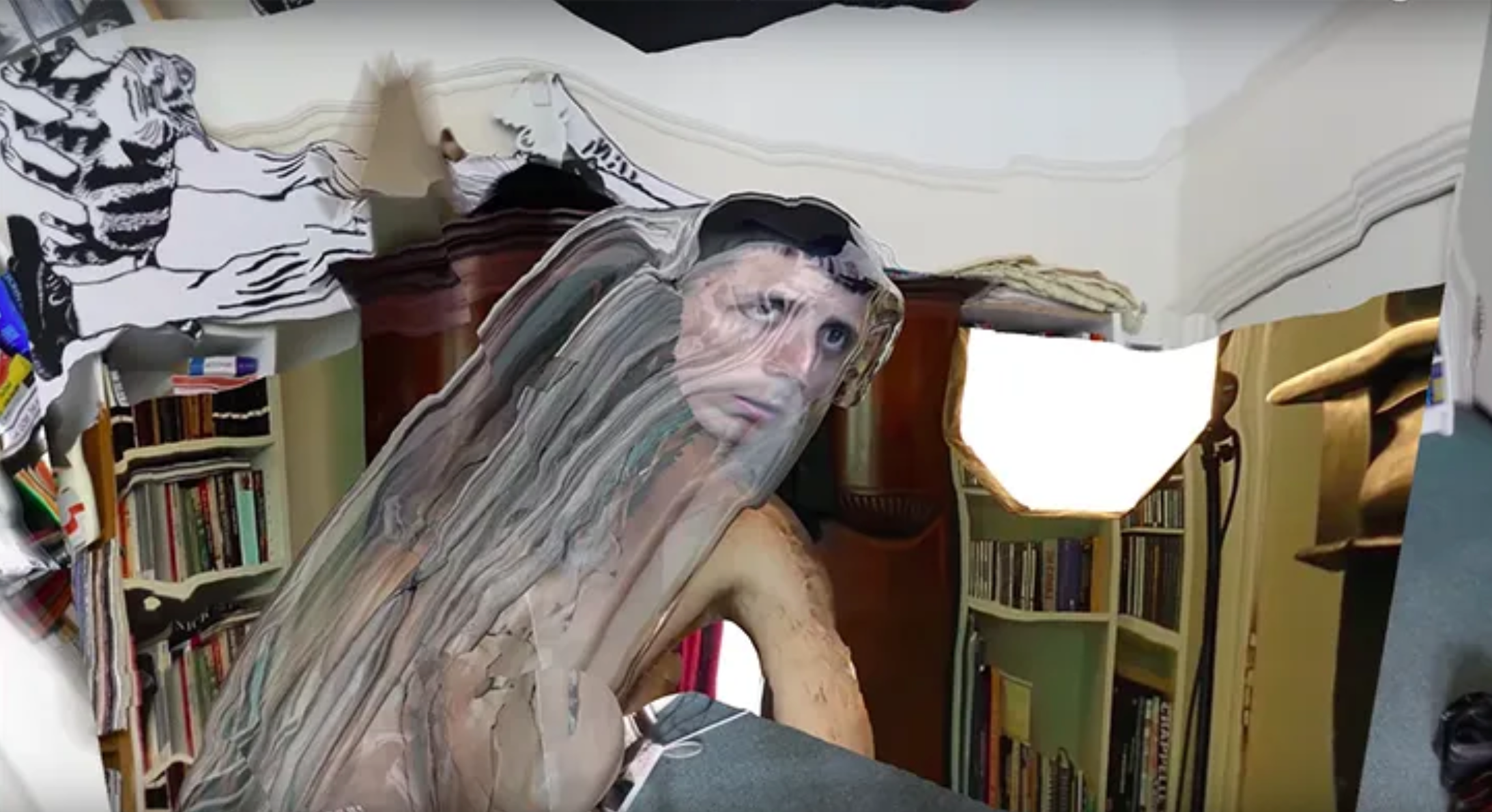 Kévin Bray 3D scan for Greener World music video

What was the technical process throughout this particular project?
The technical process of creating the collages for paloma wool was a lot of fun. I was very familiar with the brand and the beautiful colours they use in their clothing, so I didn't have to do a lot of research to think what kind of art suits their pieces. I bought a lot of new books, mostly about ceramics, and started to select imagery I was attracted to. Then comes the scanning process, which already in itself manipulates (some) of the photographs. I think I made around 500 scans. And it is just a very intuitive process, starting with a background and figuring out which other images suit together. I always need to get into a certain state of mind to create my best pieces, so it took some drafts before I found a flow where I could create dynamic images, and not just static or 'flat' pieces.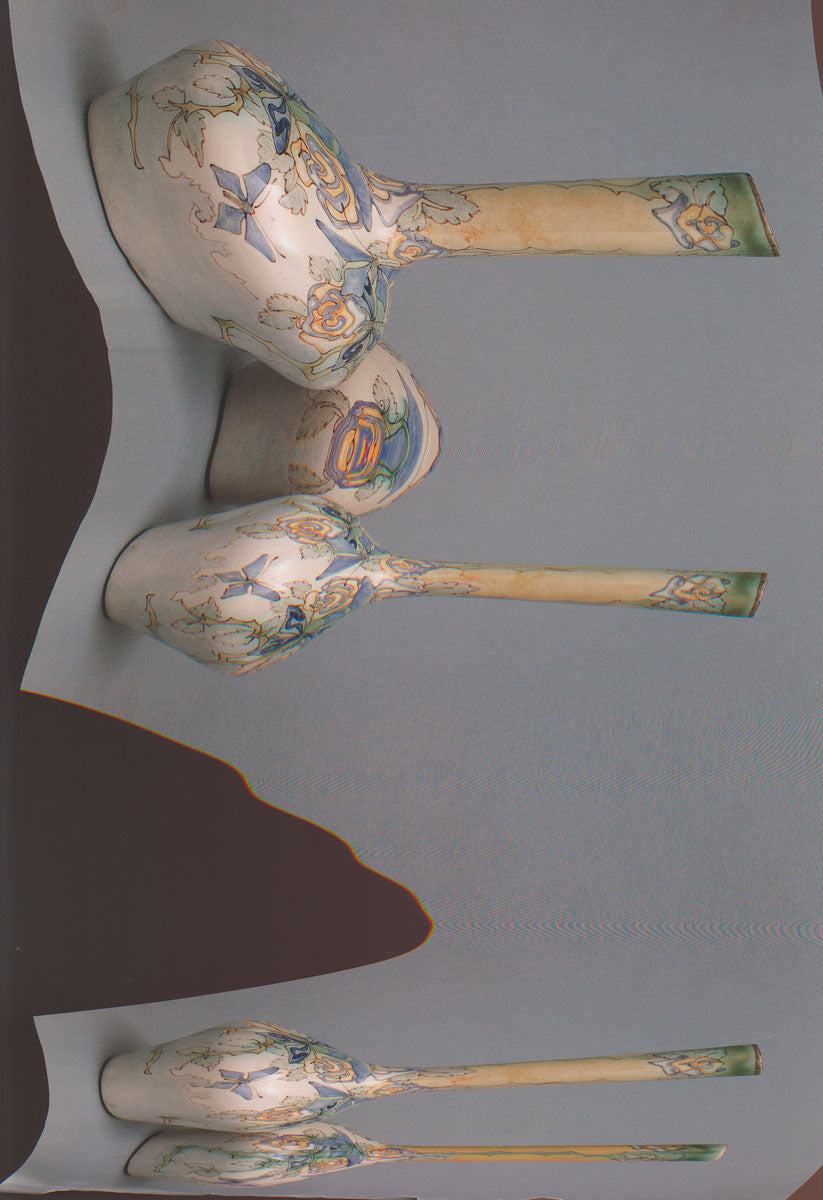 Do you have a dream project?
One of my dream projects was collaborating with paloma wool! But since that happened, the other would be to spend some weeks travelling through the west coast and different national parks in the USA, visiting small towns and cities and their vintage book shops. Afterwards I would create art inspired by, and made of, the nature and books I found along the way. Maybe even doing a residency somewhere near Los Angeles, that would be amazing!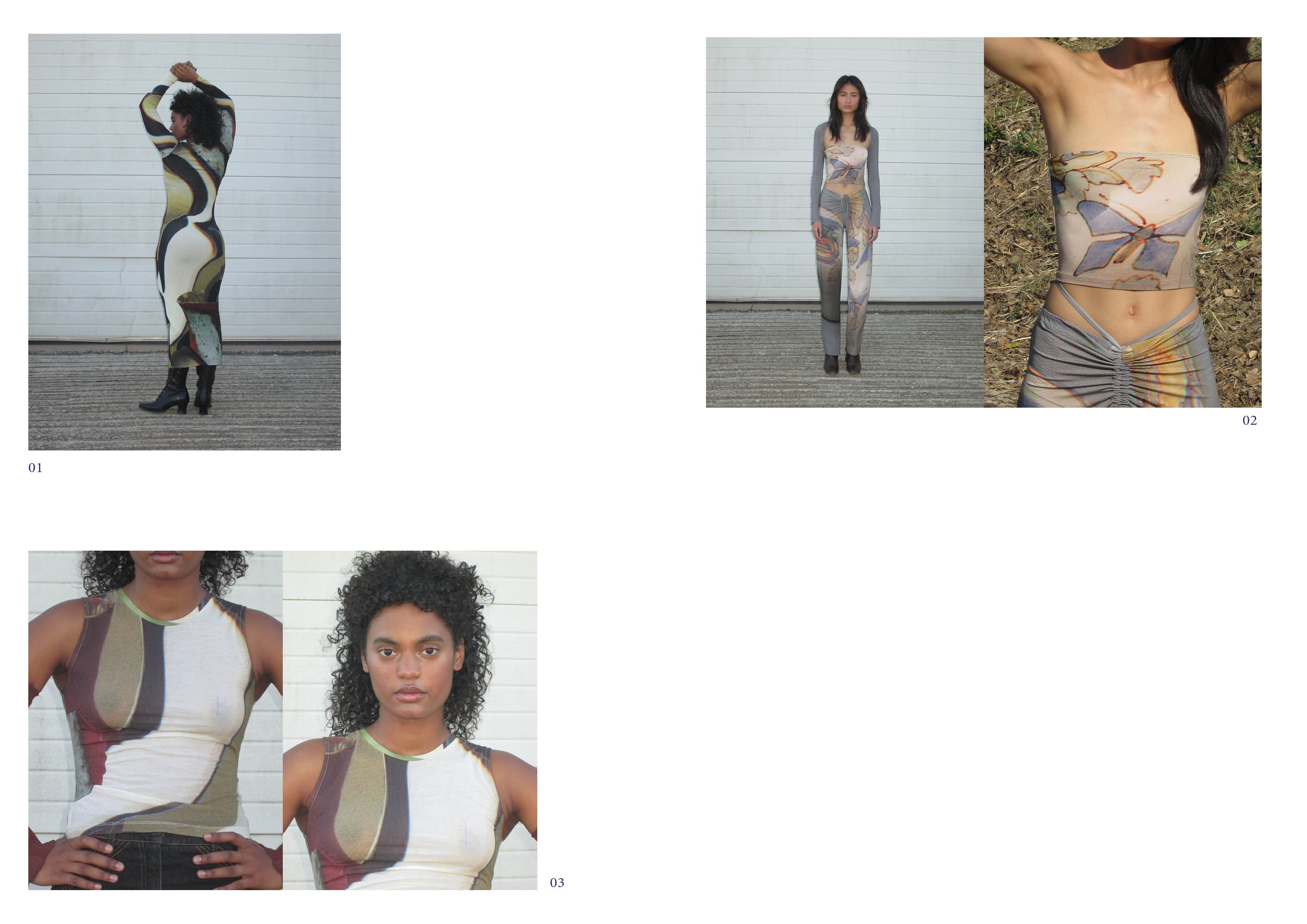 01 Cuarzo Long-sleeved dress; 02 Platino and Opalo Tube top and sleeves Pants with waist strings; 03 Olivino Sleeveless round neck t-shirt.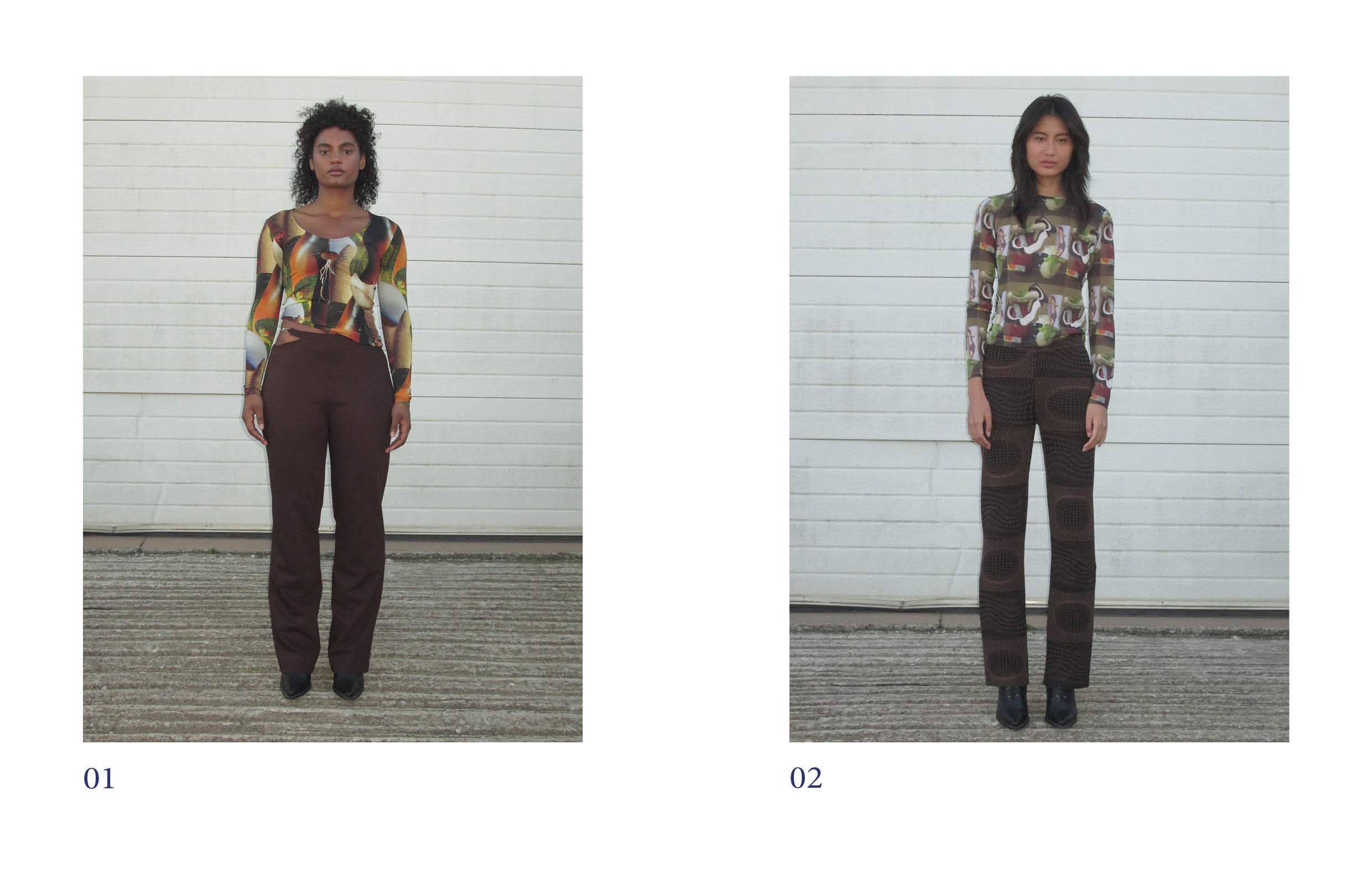 01 Zafiro Long-sleeved t-shirt; 02 Basalto Long-sleeved t-shirt.