This capsule presents a collaboration with Jacopo Pagin, an Italian artist based in Brussels whose depiction of glass objects in dreamlike scenes is represented in 3 limited-edition pieces.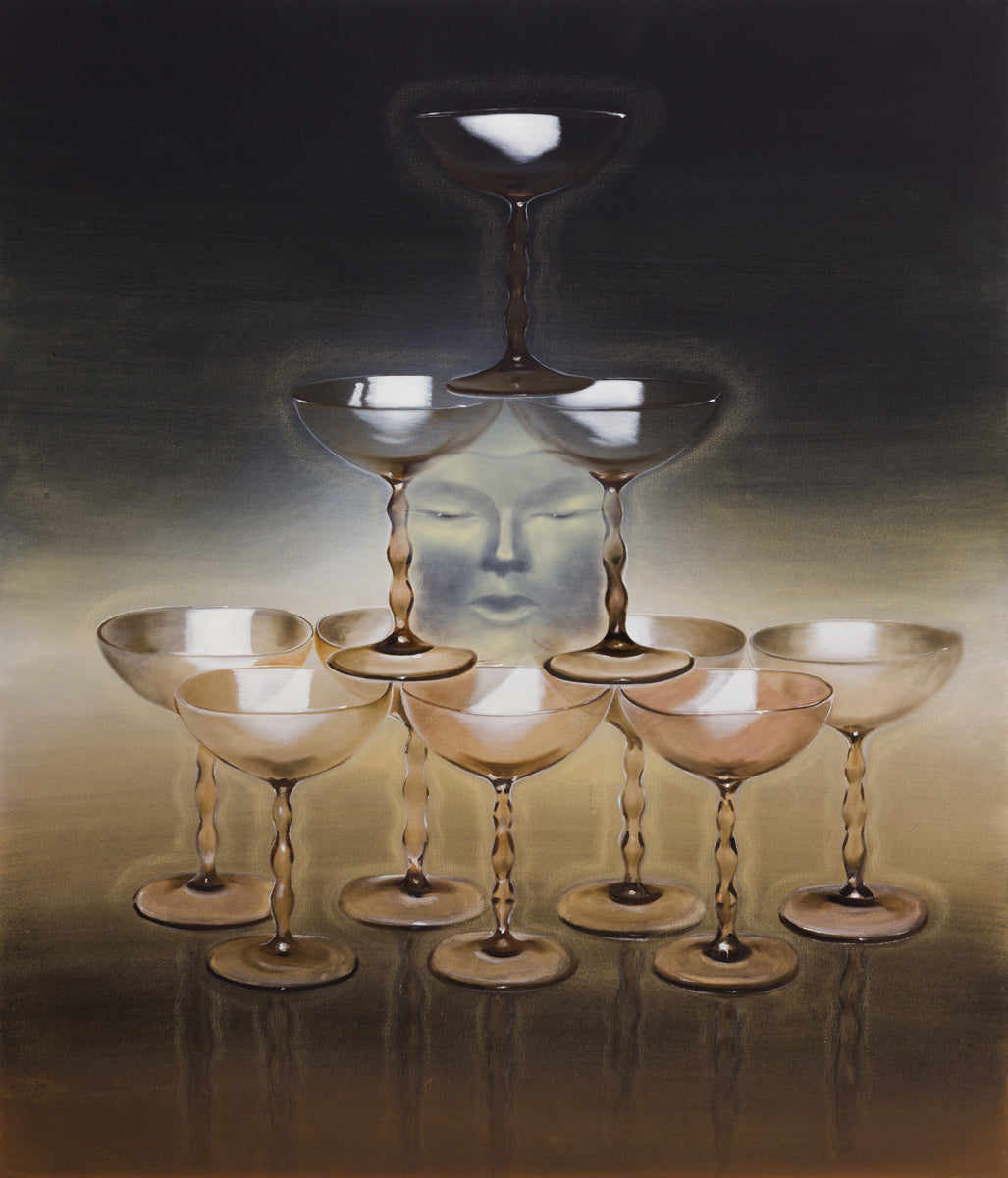 Crystal Whisper, 2021
oil and acrylic on canvas 140x120cm
How would you define your work?
My work is constantly redefining. My practice is parallel to my spiritual path, it undergoes changes. The works that inspired the capsule are from Crystal Whisper, a solo show I did at Everyday Gallery in spring 2021.
The exhibition was inspired by Murano glass and developed hypnotic aesthetic devices that spoke to a dreamlike and symbolic dimension. I come from the Venice region and have always been inspired by the traditional and decorative art of my land. I am also very influenced by underground culture related to cinema, fashion, photography and above all music. Still very young, when I was punk, I swore to myself that I would do what I wanted with my life. Today I have necessarily changed but most of my reference figures are linked to the world of music. David Bowie or Genesis P. Orridge immediately comes to mind, iconic figures who have found unique ways to continually surpass themselves.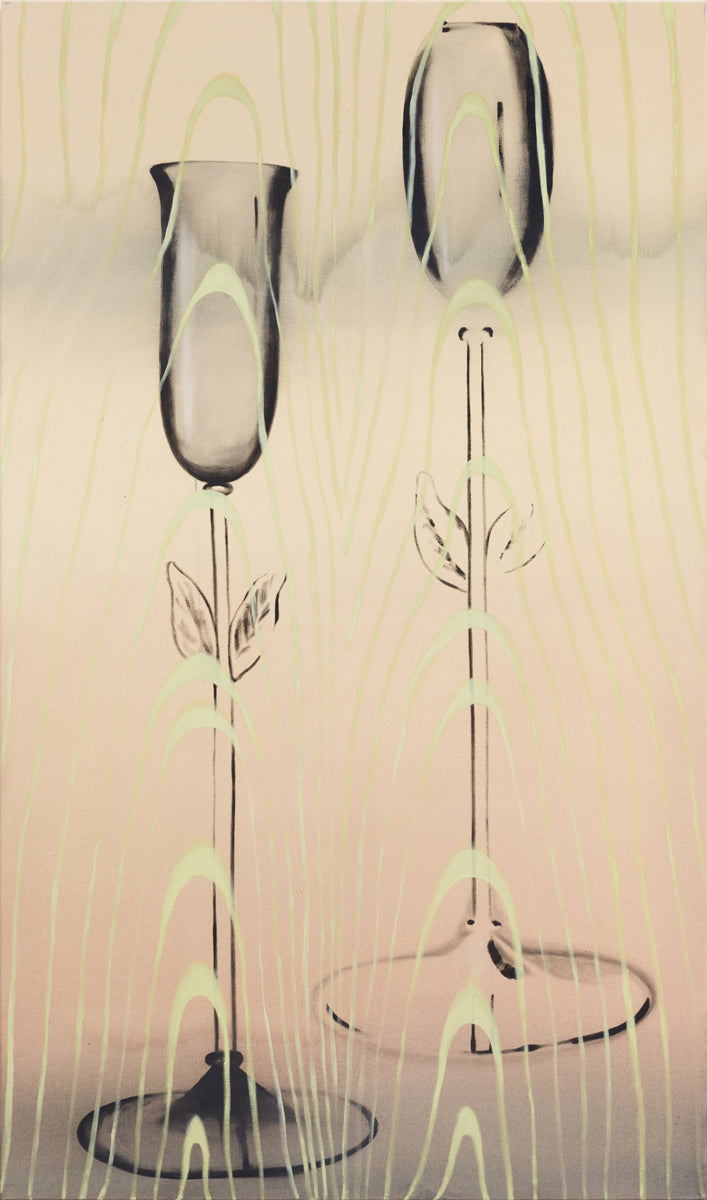 Gallant Lights For Perfumed Pleasures, 2021
oil and acrylic on canvas 170x100cm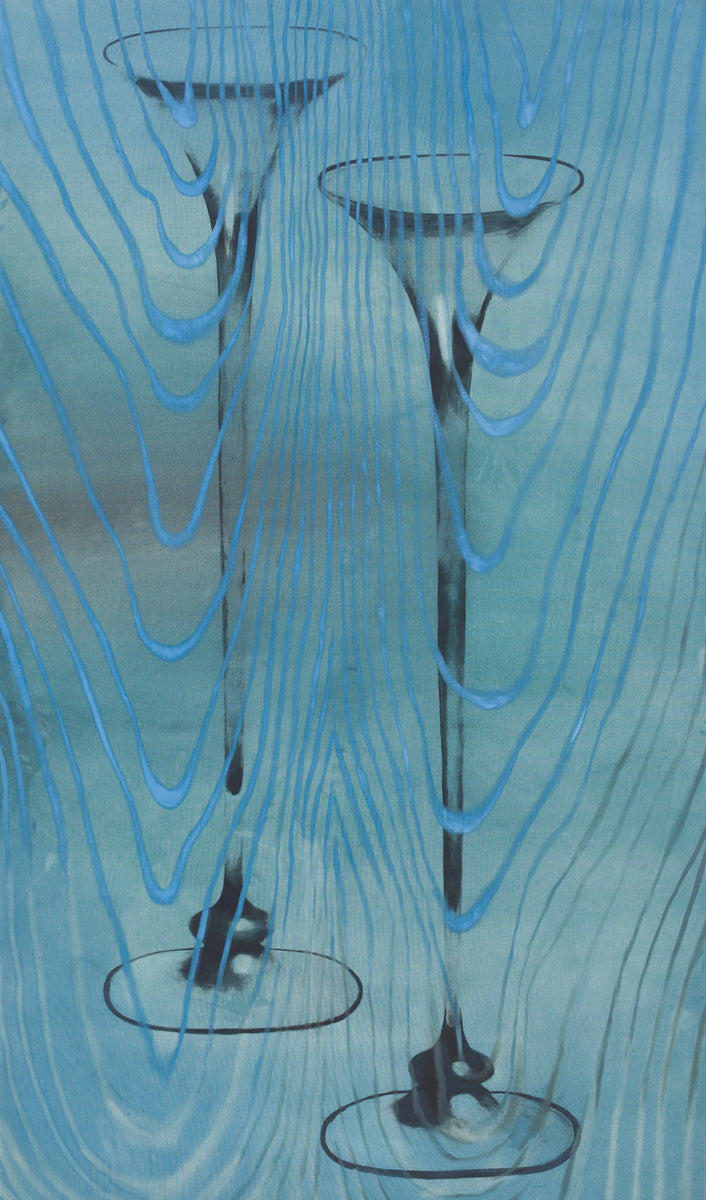 Gallant Shadows for Extended Pleasures, 2021
oil and acrylic on canvas 170x100cm
What moves me is the introspective curiosity for unconscious dynamics. I try to place my individual research within a collective framework aimed at all directions of time. But finally, I take it all as a game. I feel free enough to express and say what I like best, without thinking too much about it. Each choice destroys other possibilities, so I like to change and always explore new themes, aesthetics, subjects, colors, and atmospheres.
The capsule is inspired by oil paintings on canvas that synthesize and simplify some Venetian painting techniques. Lately, I have been working a lot with drawing and sculpture with wood and ceramics. All these techniques are linked to tradition, however. I only use more advanced technology when it comes to producing sound for performances, it's a lot of fun.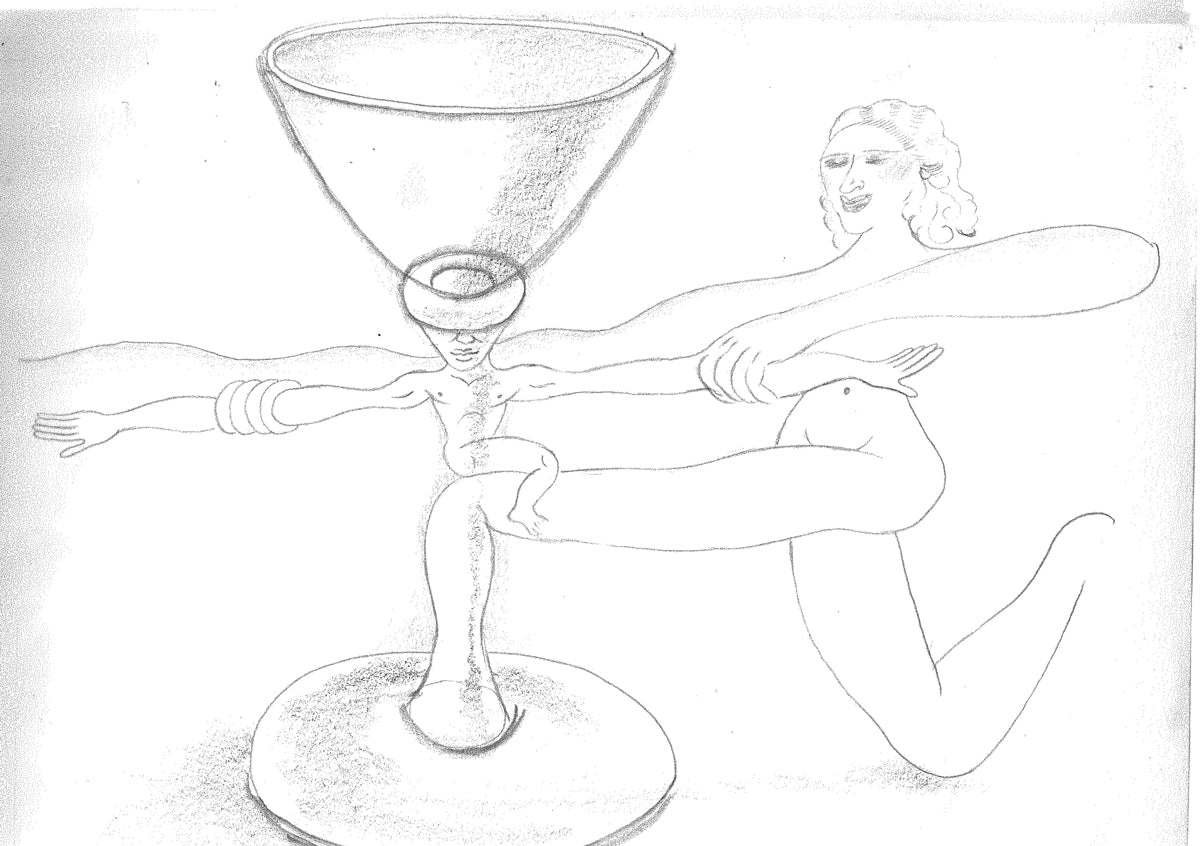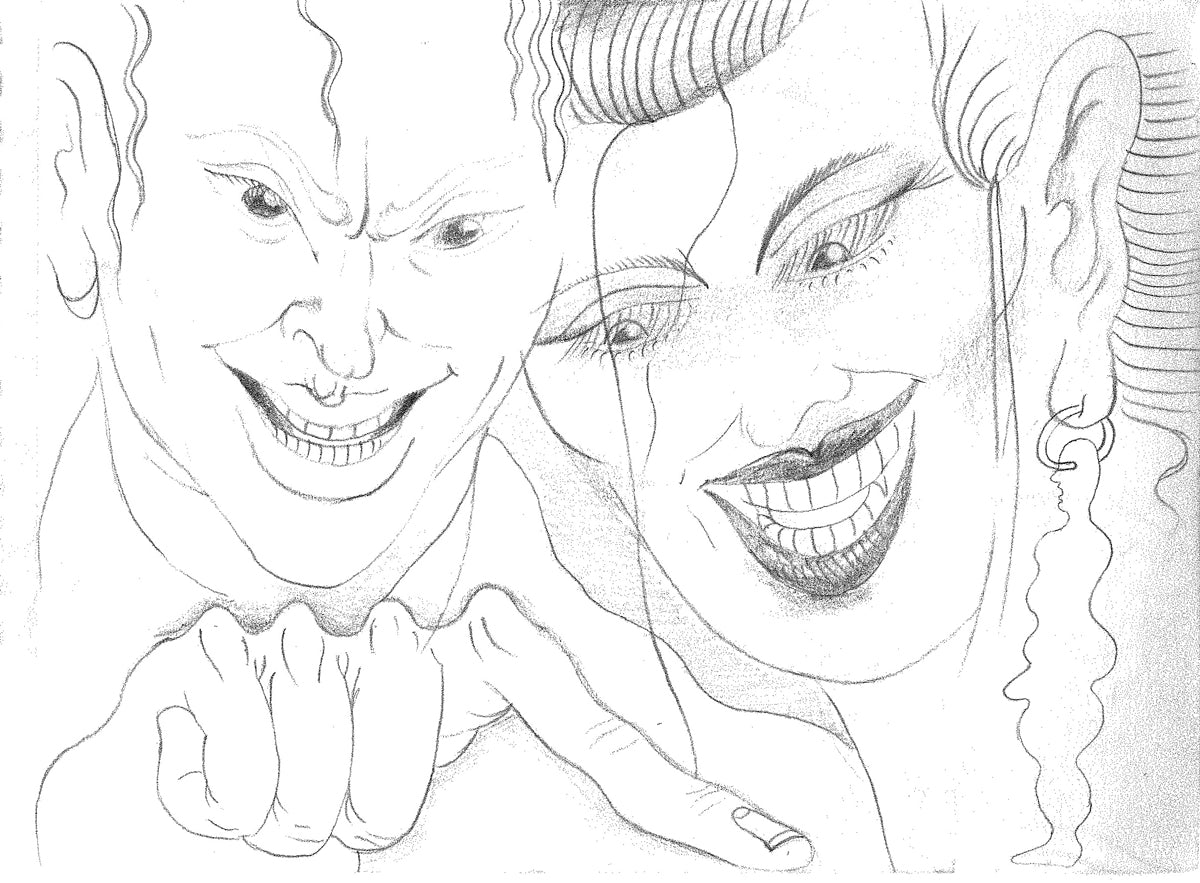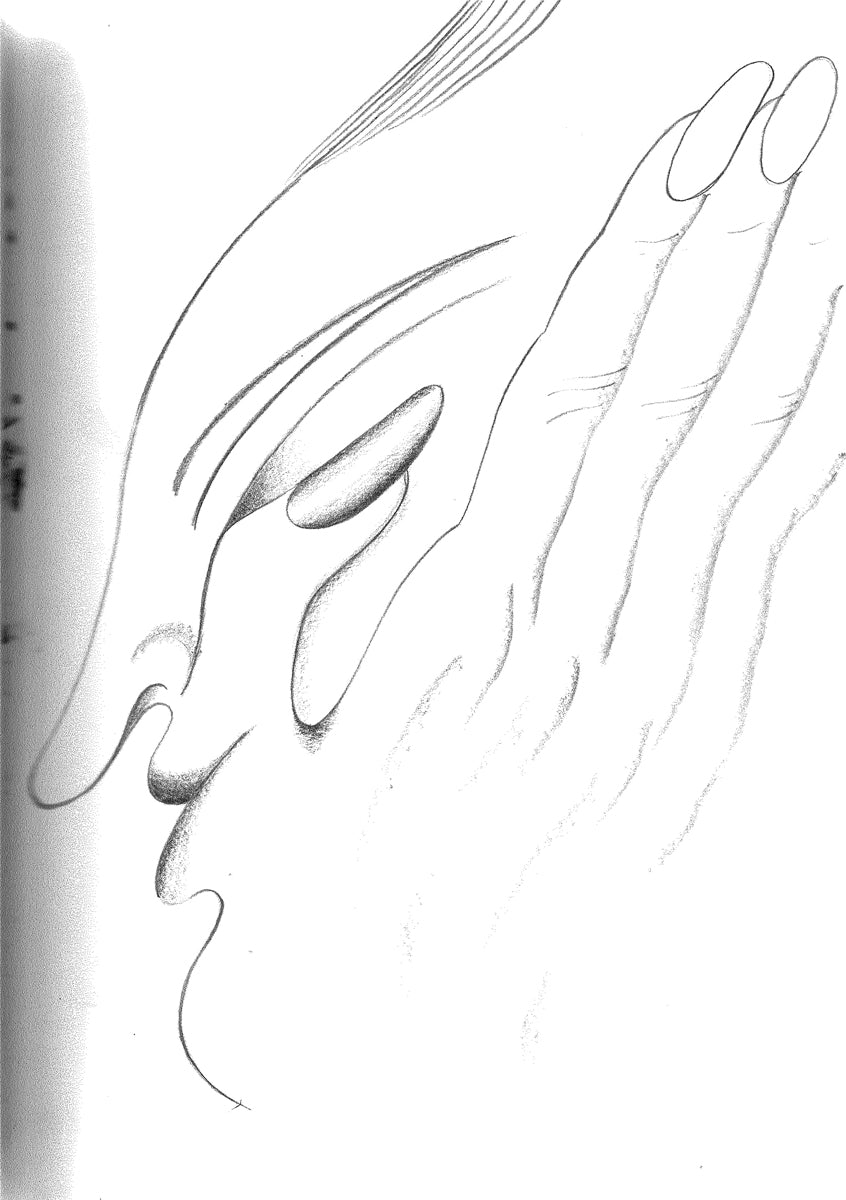 Untitled drawings (from top to bottom); 02, 03, 05
What was the technical process throughout this particular project?
In this case, it was a question of merging some sketches with references from old Murano glass catalogues. Through painting, I reworked the images by inserting elements from my personal universe. The intent was to dematerialize the solid glass object to transform it into a kind of portal in which some species of ghosts appear.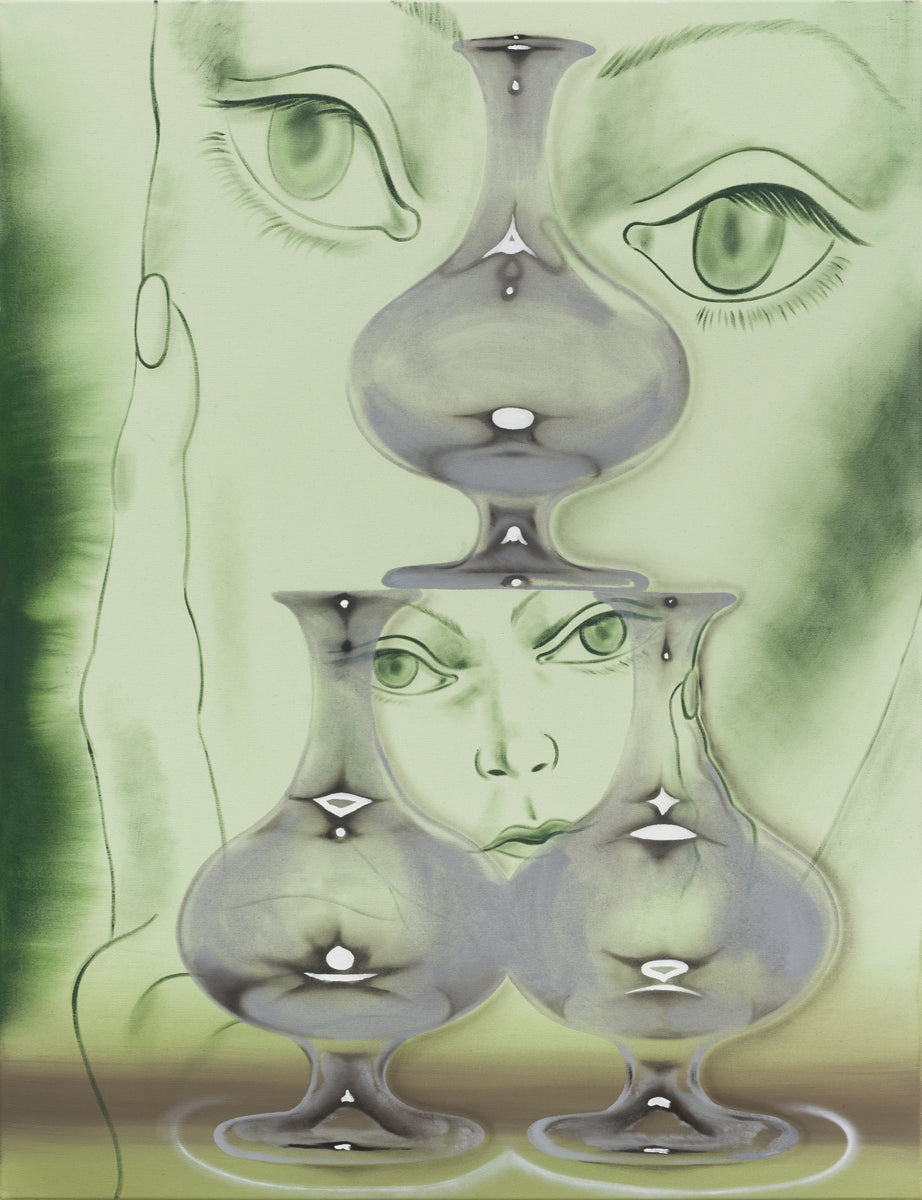 She Puts a Spell on You, 2021 
oil and acrylic on canvas 130x100cm 
Who or what is an important artistic reference for your work?
My references are very fluid. Lately I have been very interested in ancient Chinese painting and calligraphy, the decorative art of Swedish glass of the 1920s, the Soviet school of Vkhutemas, and yoga.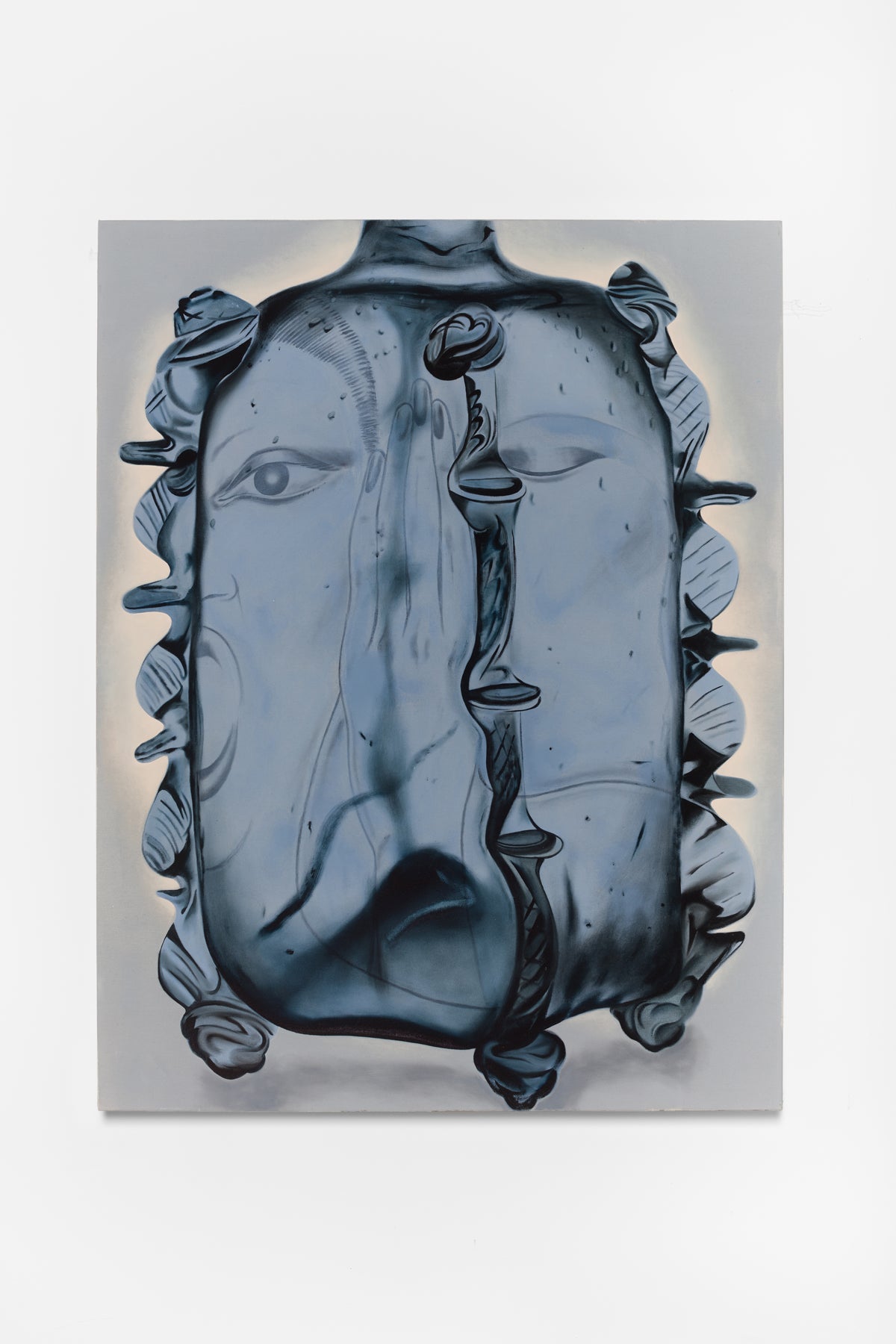 Fragile Secrets, 2021
oil on canvas 100x130cm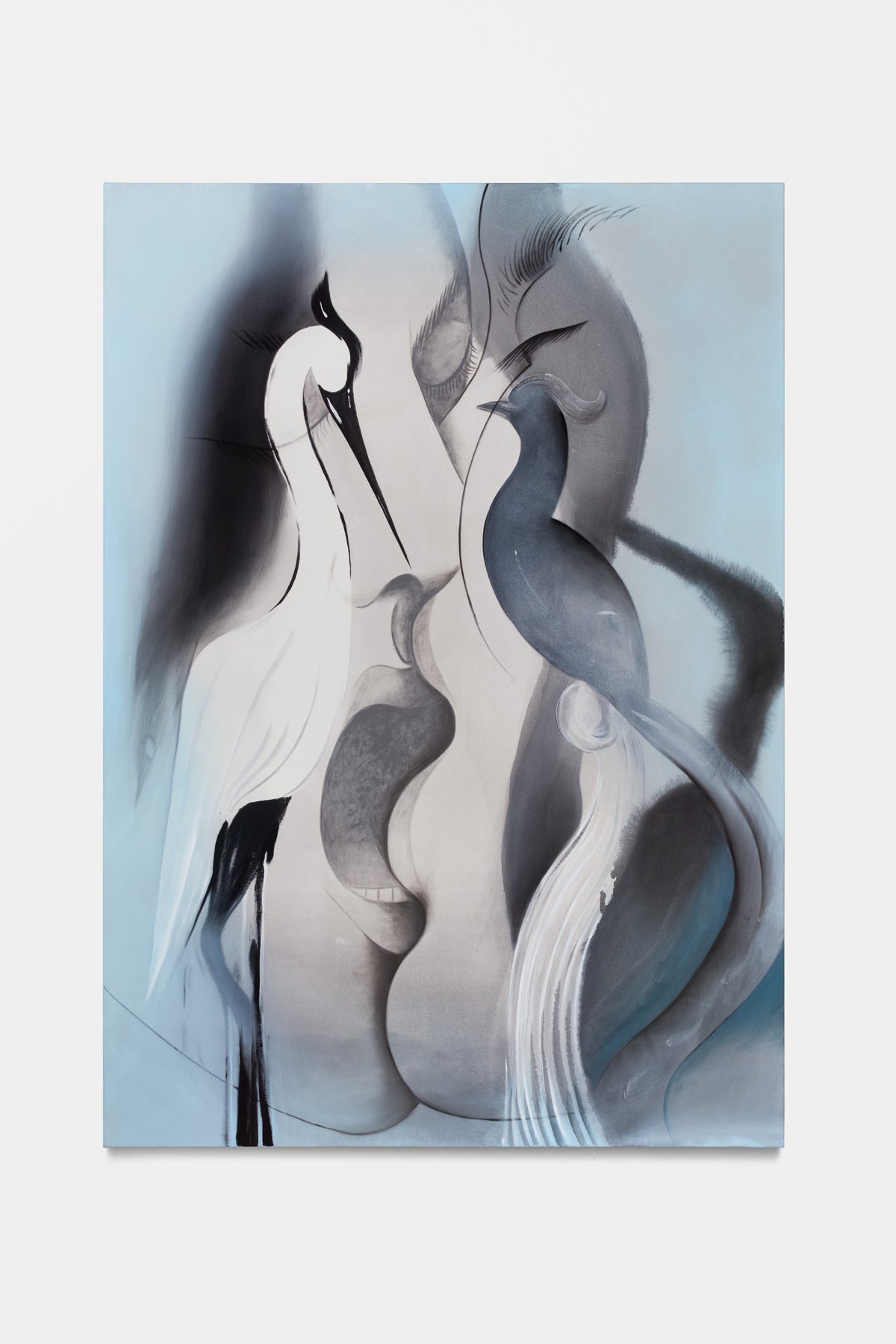 We Kiss, 2022
oil on canvas 120x170cm
Do you have a dream project? 
Yes! I can't wait to launch my new label Zulfur. The idea is to produce sound experiments by artists related to the visual arts. I hope the commitments will allow me to focus more on this project soon. It will be something special.
Making of the Crystal Whisper knitted dress.
Barcelona, november 2022