Presenting the work of Júlia Esqué through our newest capsule project. A Barcelona based product designer we met and fell in love with her work process and manual threading of paper. Júlia developed a series of patterns by deconstructing and recreating a piece from a colour scheme drawing the team had put together on our last trip before lockdown to Los Angeles. We hope you like the pieces we have put together for you and enjoy the display of her work as much as we do.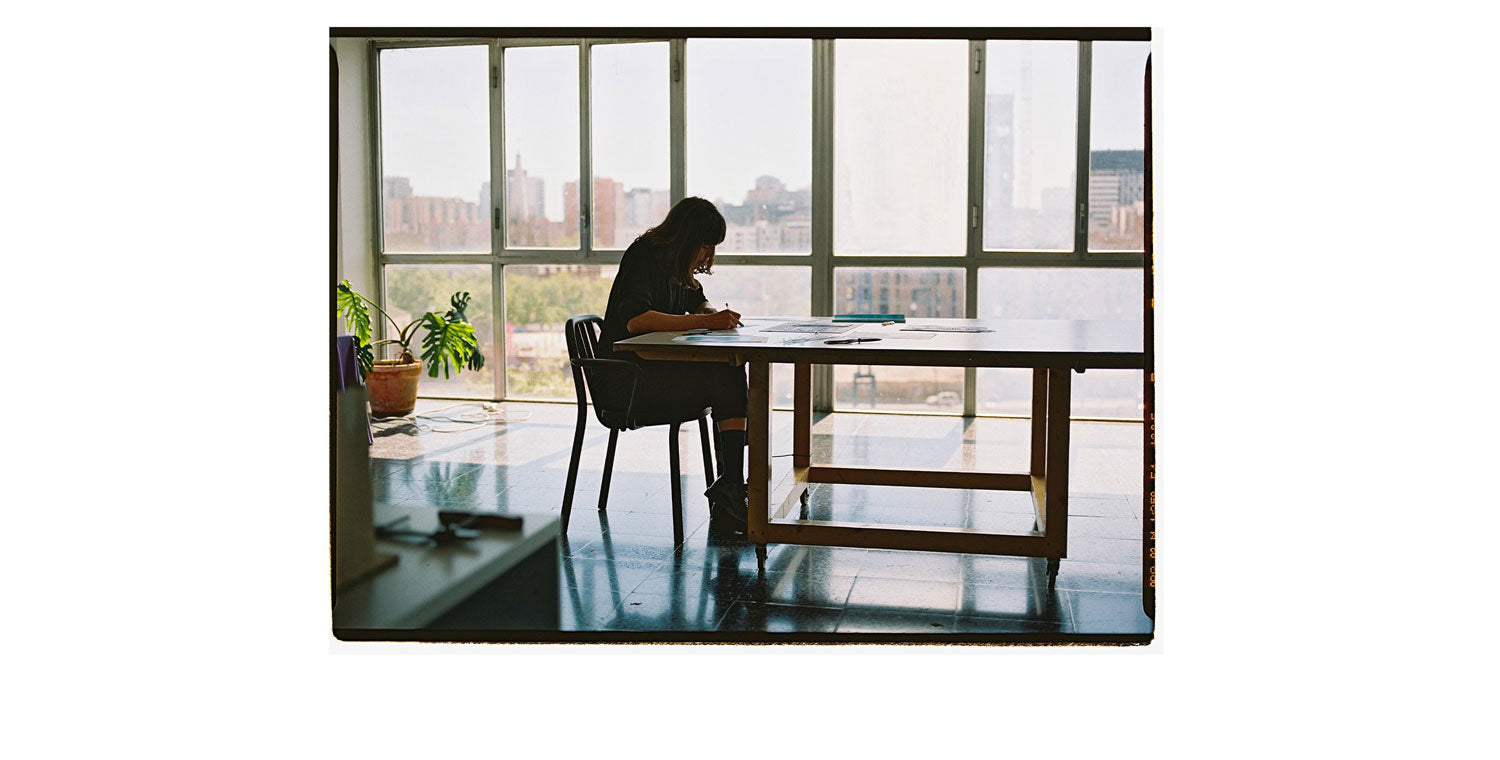 How would you define your work?
Processes and materials are significant to me, I base my projects on experimentation and hands-on making. I consider this "making" as important as the outcome and I enjoy making room for unexpected results. I am very interested in soft objects, such as upholstered pieces, carpets, or directly textiles. 
I spent the first years of my career working between Barcelona and New York before establishing as an independent product designer in 2019.


What is your background in the arts? And how does that or anything else influence what you do.
My parents are psychoanalysts and both my grandparents worked in creative vocations. My grandmother was a ceramist and my granddad a blacksmith. I loved visiting his workshop and learning all the stories that every object would carry. 
What tools do you use?
Mostly my hands.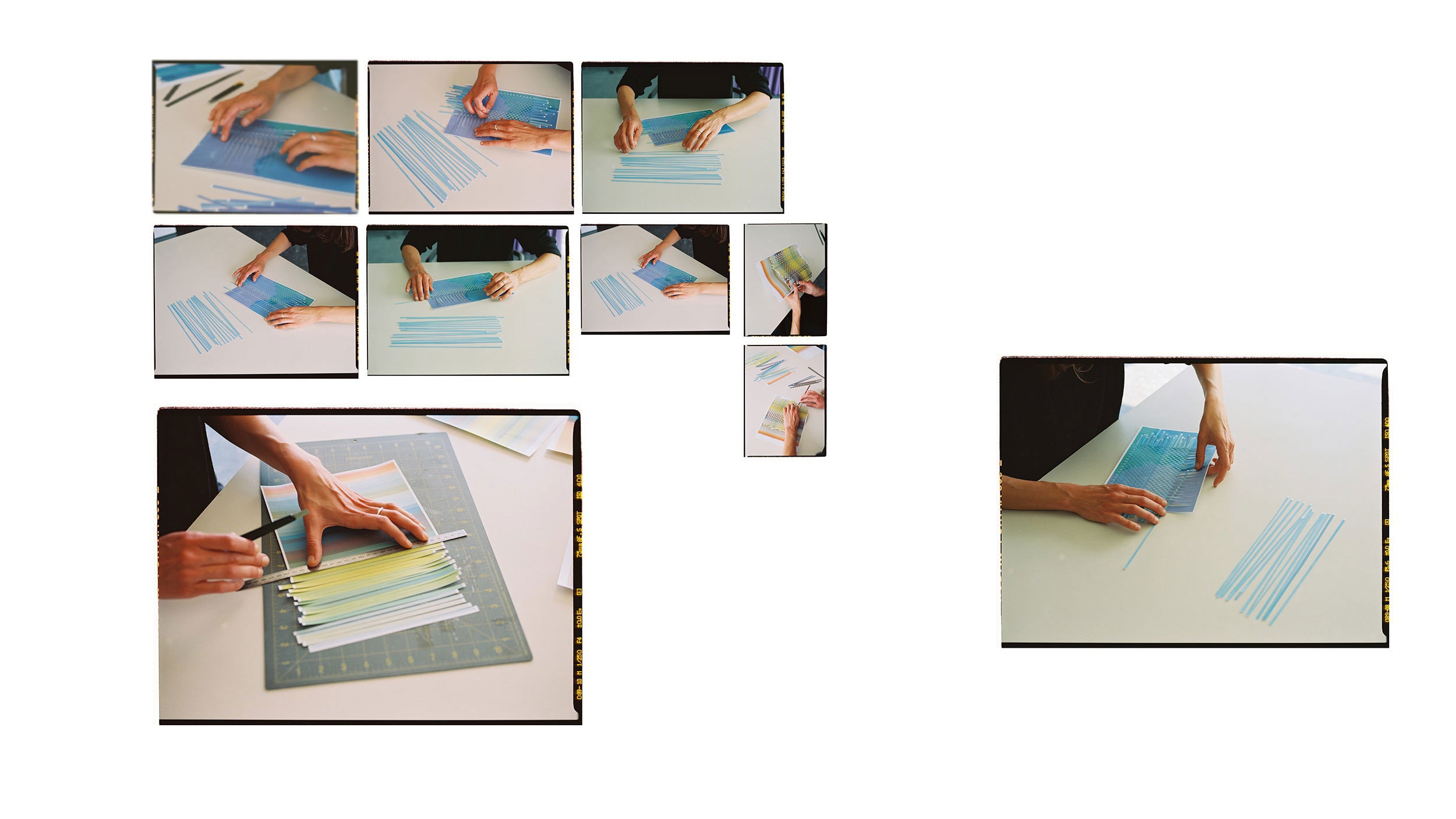 Who or what is an important artistic reference for your work?
I admire Tokujin Yoshioka very much, also Sheila Hicks and I'm totally obsessed with the way Isssey Miyake transforms flat items into three dimensional pieces. 


What was the technical process throughout this particular project?
It all started as a color exploration through woven paper. I had a very open mindset since it was a self-started project. Not having deadlines gave me the opportunity to slowly discover the process in a very intuitive way. 
I first chose some images to work with, that got my attention for its colors and textures. Digitally I selected specific parts that I'd later print and cut in stripes. These stripes would be finally woven in a A4 paper sheet used as a base. Honestly I was amazed by the peaceful feeling that weaving was offering me. I don't know how to meditate but I think I've been very close to an emotionally calm and stable state while playing with the stripes. 
In some cases, after the weaving I'd scan the result and digitally tweek it looking for a psychedelic abstract pattern.


Do you have a dream project? We would like to help you make it happen :)
I'd like to make a small exhibition with the physical woven paper explorations. In the opening we'd gather around natural wines and we'd smoke cigarettes outside.