We came across Kern's work while searching for installation artists that were experimenting with space. But it was the story behind 'Tiles' that caught our attention. Kern had worked as a lifeguard at a swimming pool through college which is where he was first charmed by the visual play of light onto the tiles in the water. He made sketches of the patterns he observed and developed them in his studio into pieces he would take apart and sew together again 'as water' would. We were drawn to Kern's sensitive perception of the details around him, and how he creates by breaking up and piecing together and the use of scrap material in his work.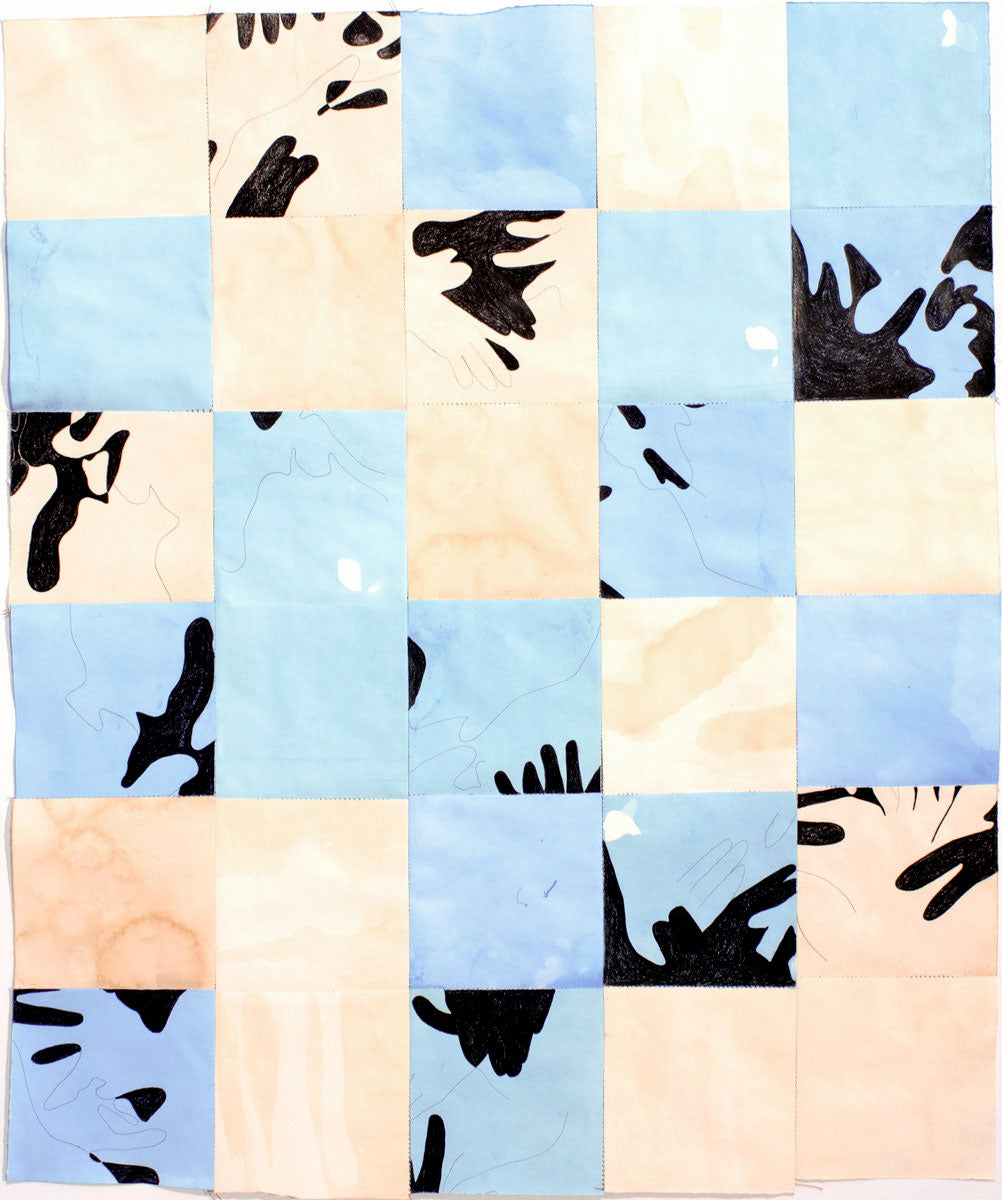 What moves you to do what you do? 
I've known I wanted to be an artist since I was a kid growing up in Trinidad. My grandmother's cousin was a well-known painter and I wanted to be like him. He made big colorful, folkloric paintings that used to scare me. I studied art at the Cooper Union before completing my masters degree at the Yale School of Art in 2020. My studies helped me to be more critical about artmaking but my desire is rooted in joy and curiosity.
What do you want to express/do or say through your work?
With every new work or project I want to get closer to expressing true subjective experience. I try to strike a balance between revealing and concealing parts of the work like we reveal and conceal parts of ourselves. 

What tools do you use?
I focus on the means of making work rather than the tools. I try to buy as little as possible. Before making anything I spend weeks collecting all kinds of found materials. Then, I sort the materials by structure, color, and texture to prepare them for reuse. I prefer to work with my hands. However, the sewing machine has become a favorite tool when working on a large scale.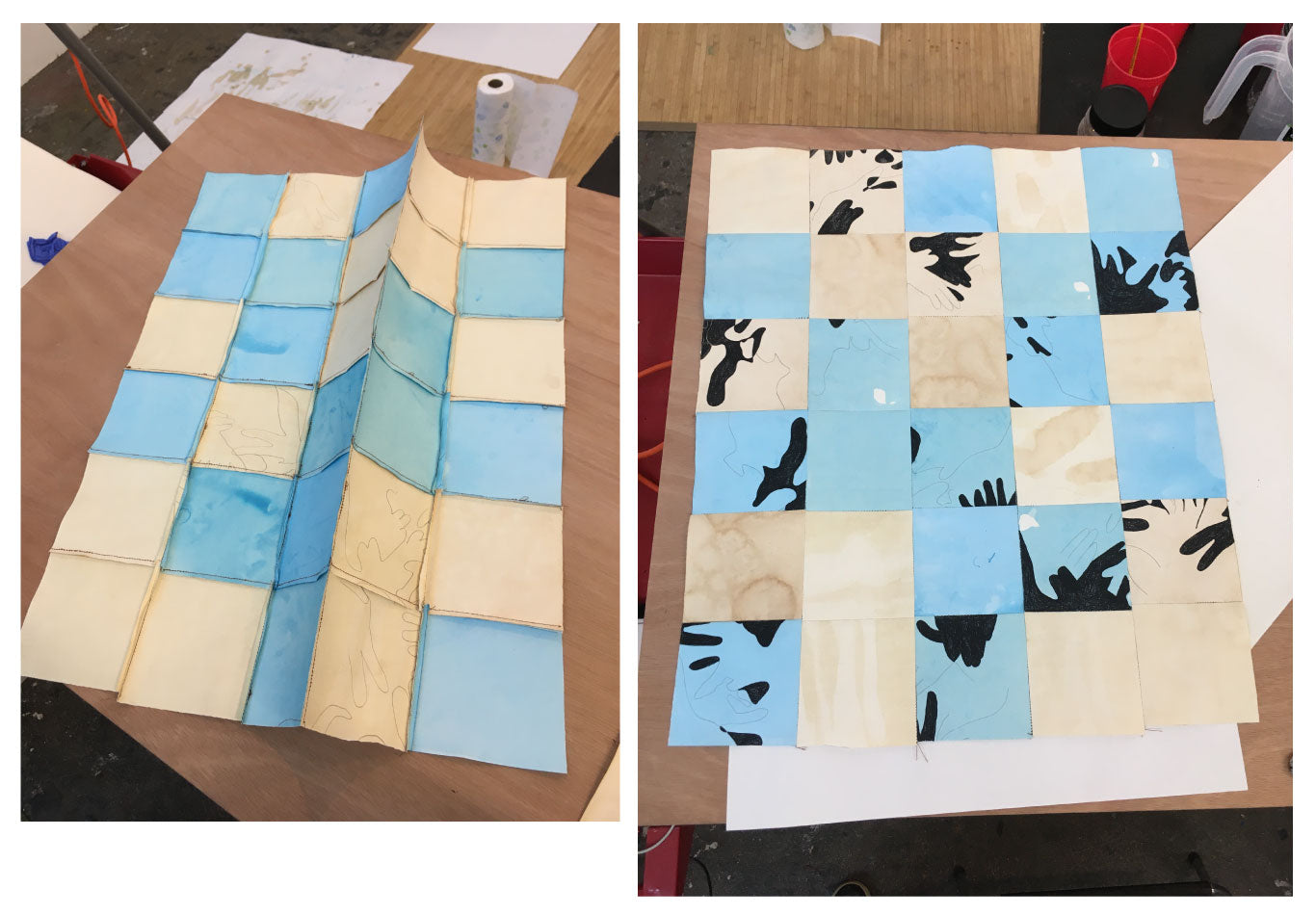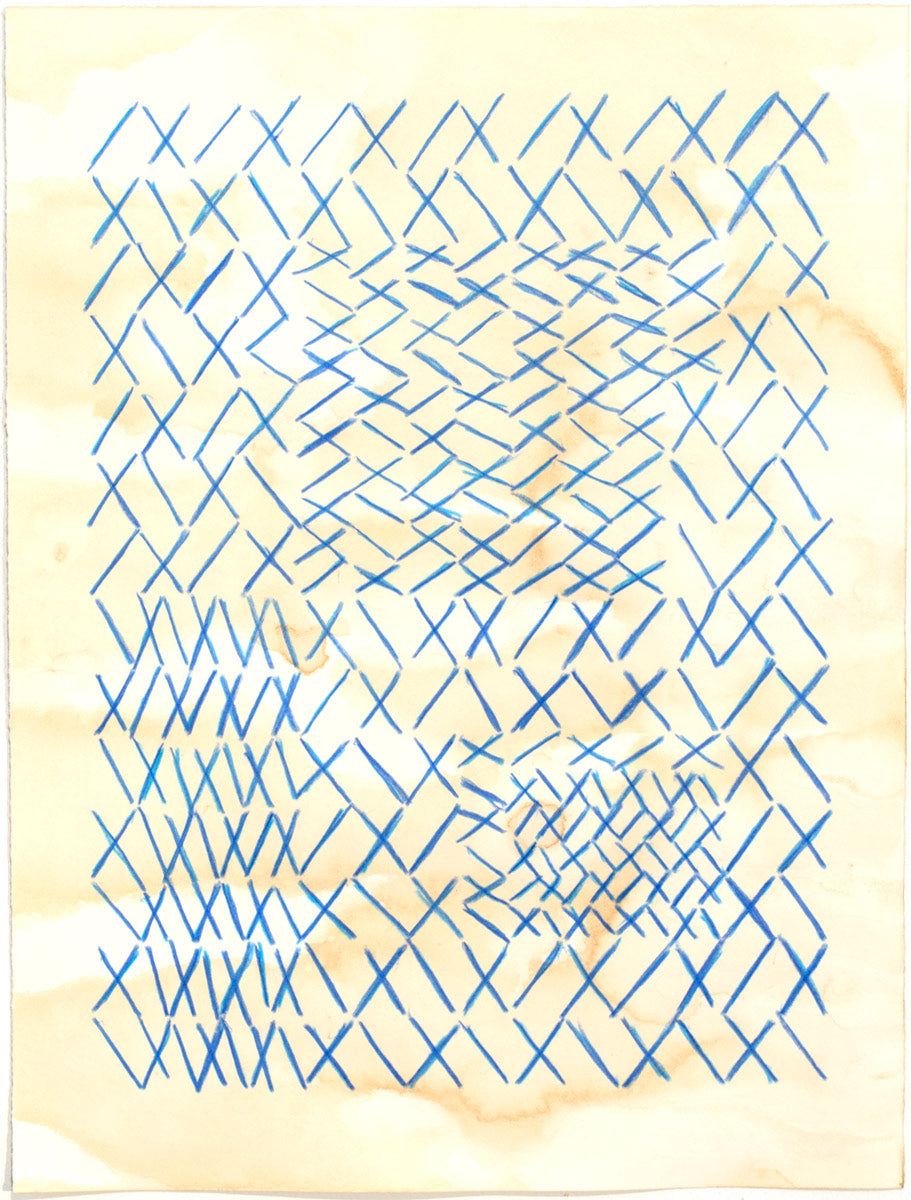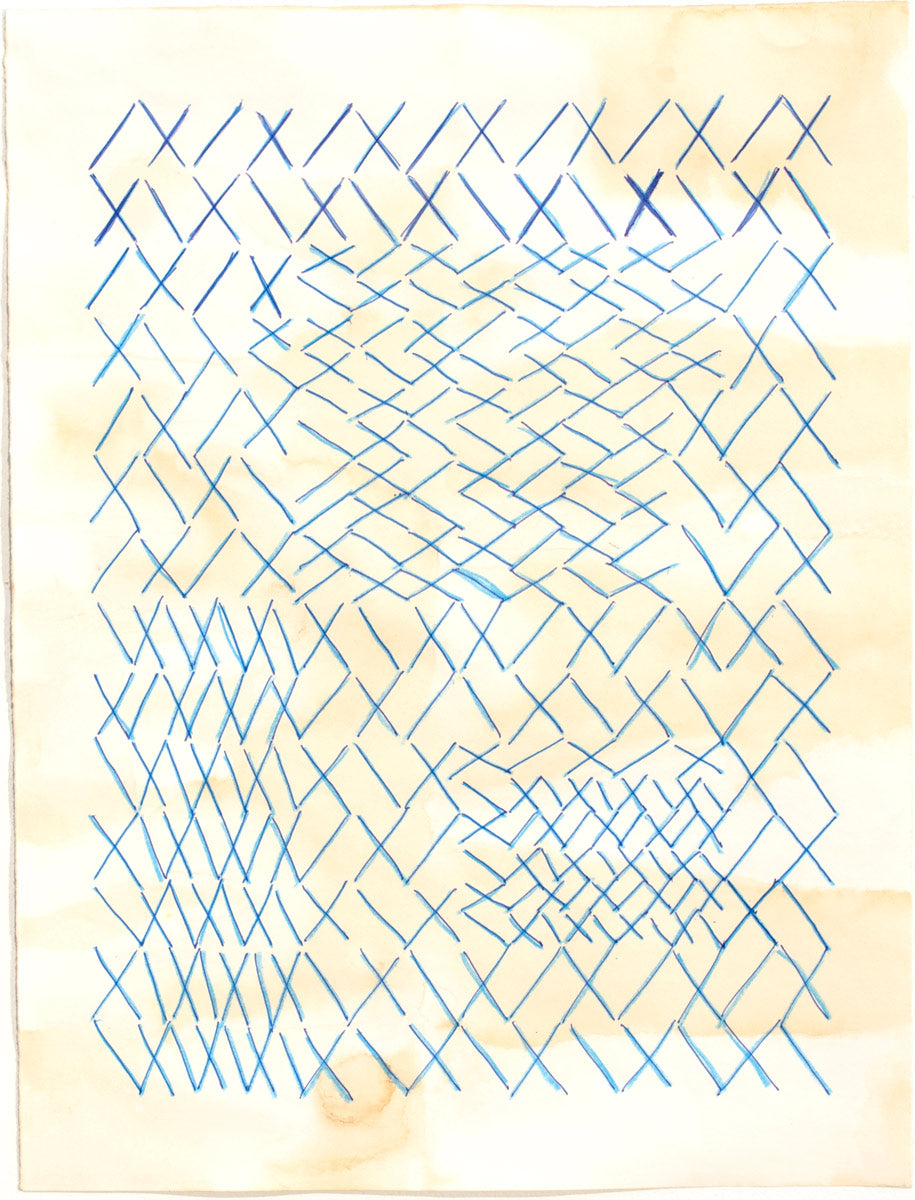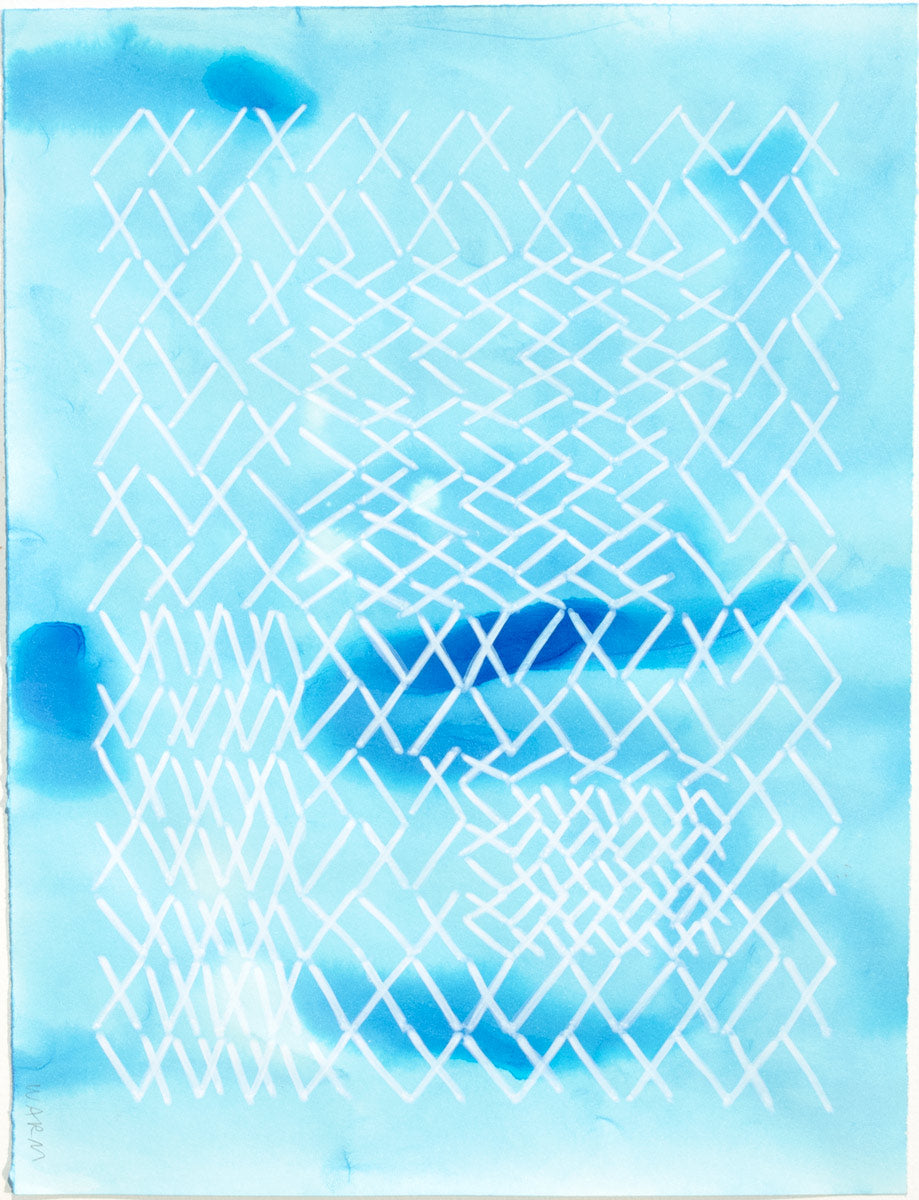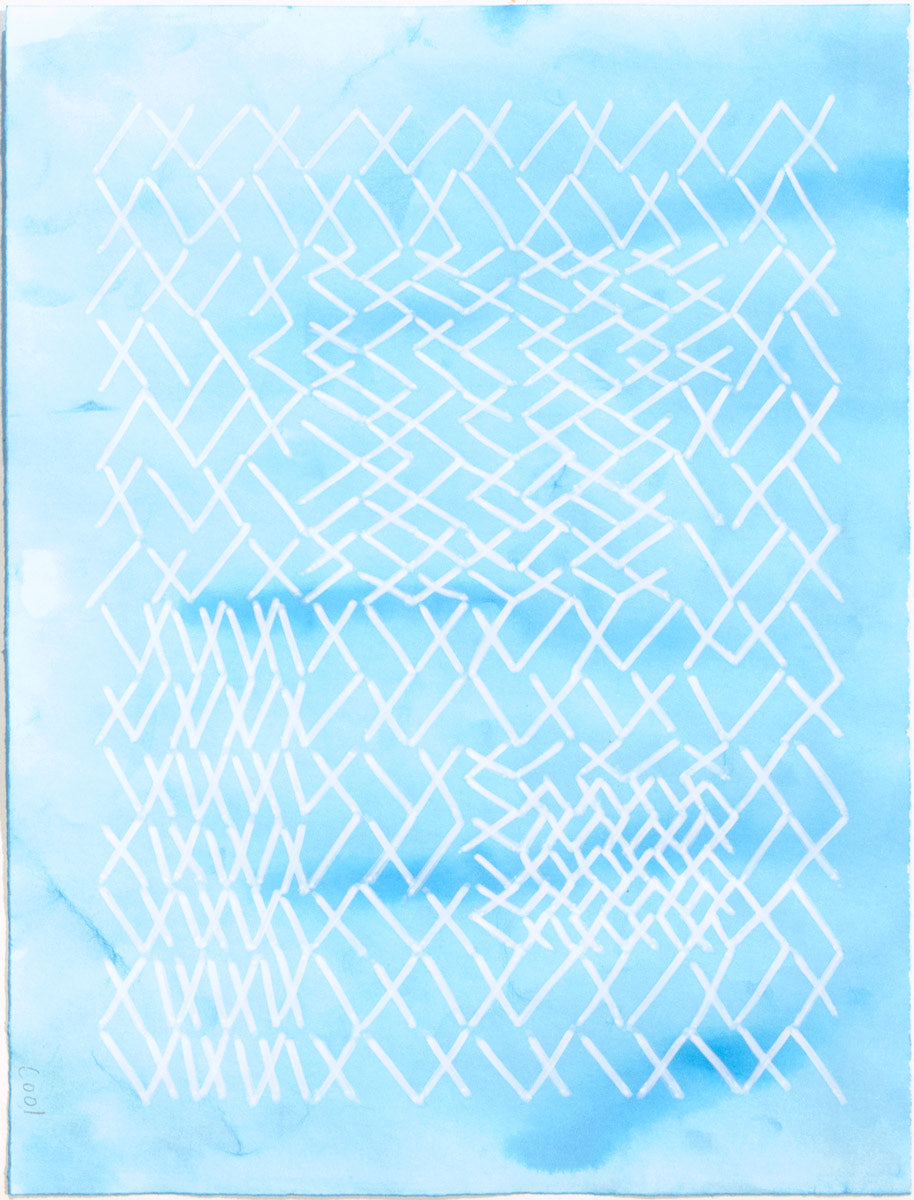 How has your work developed in the last couple of years and where do you think it's going?
My work is always changing, but recently I've been drawn to the circle archetype. The circle, as both form and symbol, has deep roots in artistic representation and philosophical thought. However, I want to place the archetype within the context of my everyday life and experiences.  Through this process of deep self reflection, I hope to bring out the unknown potential of everyday materials using the form of the circle. I don't know where this investment is going exactly, so I keep experimenting with different techniques and concepts. I prefer the journey over the destination.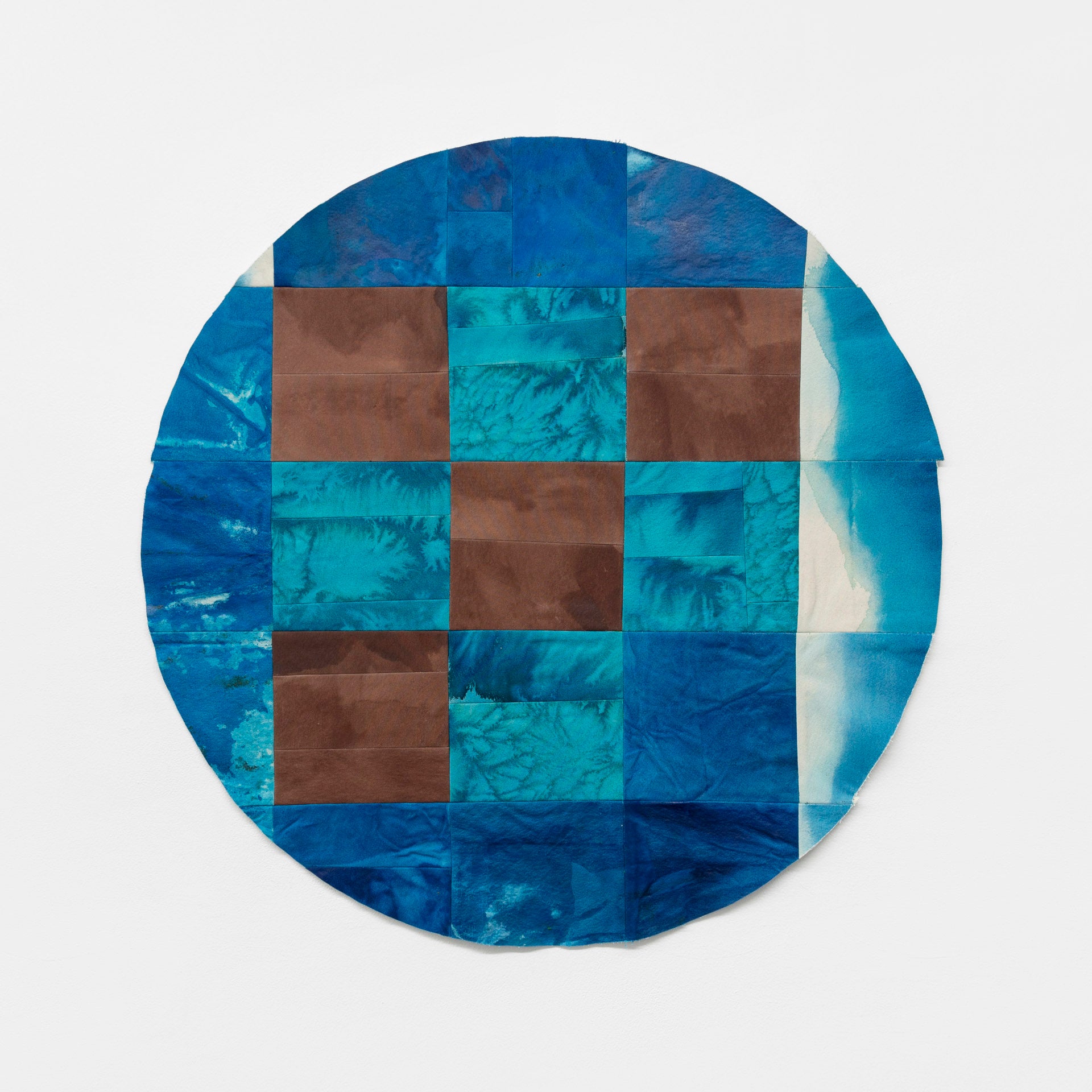 Kern Samuel, Everlasting, 2021, Acrylic, direct dye, and wood glue on sewn canvas, steel, magnets, 37 x 37 in (94 x 94 cm)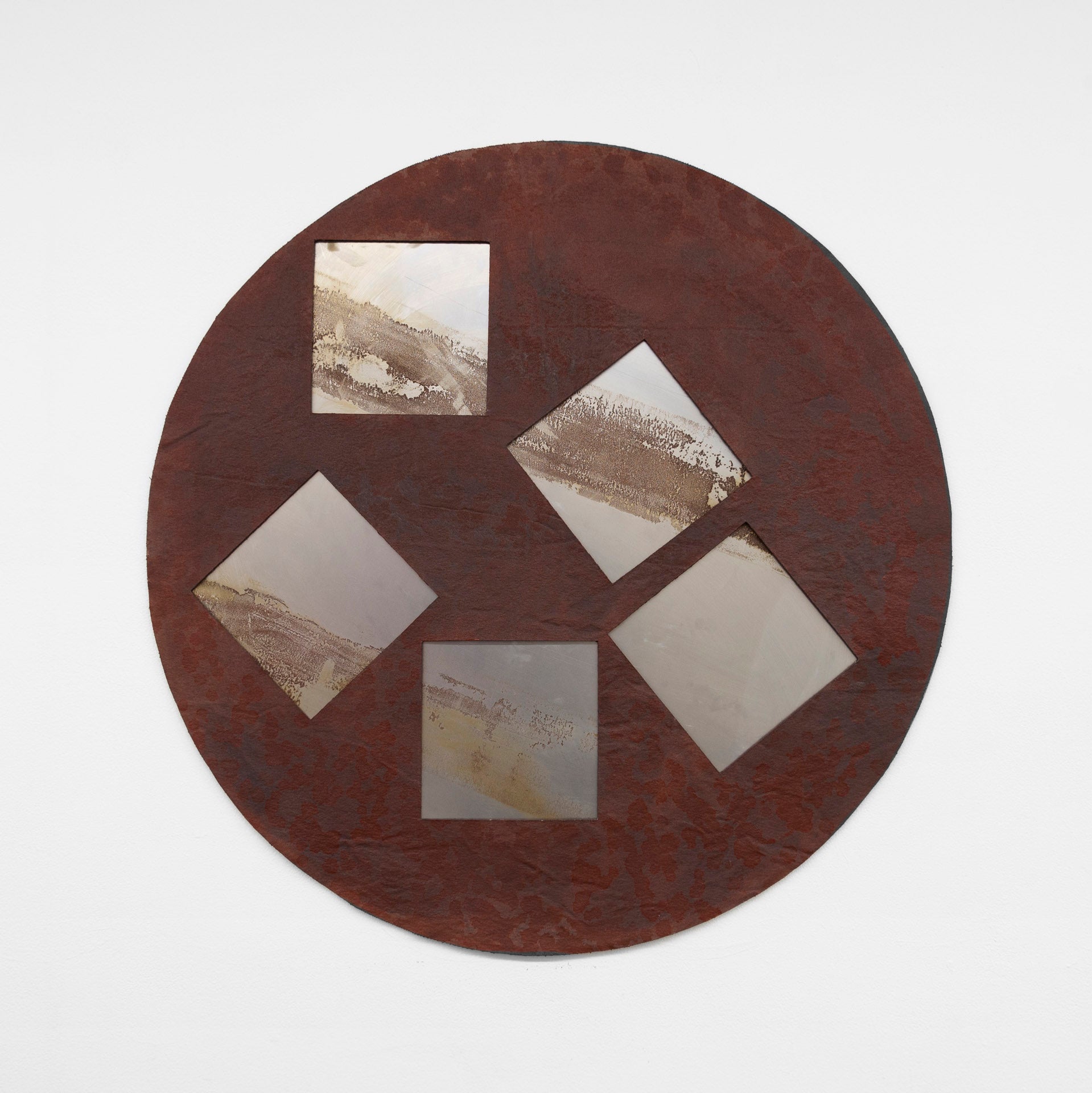 Kern Samuel, Slice, 2021,
Acrylic on canvas, steel, magnets,
37 x 37 in (94 x 94 cm)
.
Who or what is an important artistic reference for your work?
Richard Long's A Line Made by Walking, David Hammons' Bliz-aard Ball Sale, Francis Alys' When Faith Moves Mountains and Susan Rothenberg's horses, are artworks that have made a big impact on my attitude toward artmaking. While I encountered these works and different points in my life I consider them to be formative to my growth as an artist. I aspire to have that level of imagination and purpose in my own work.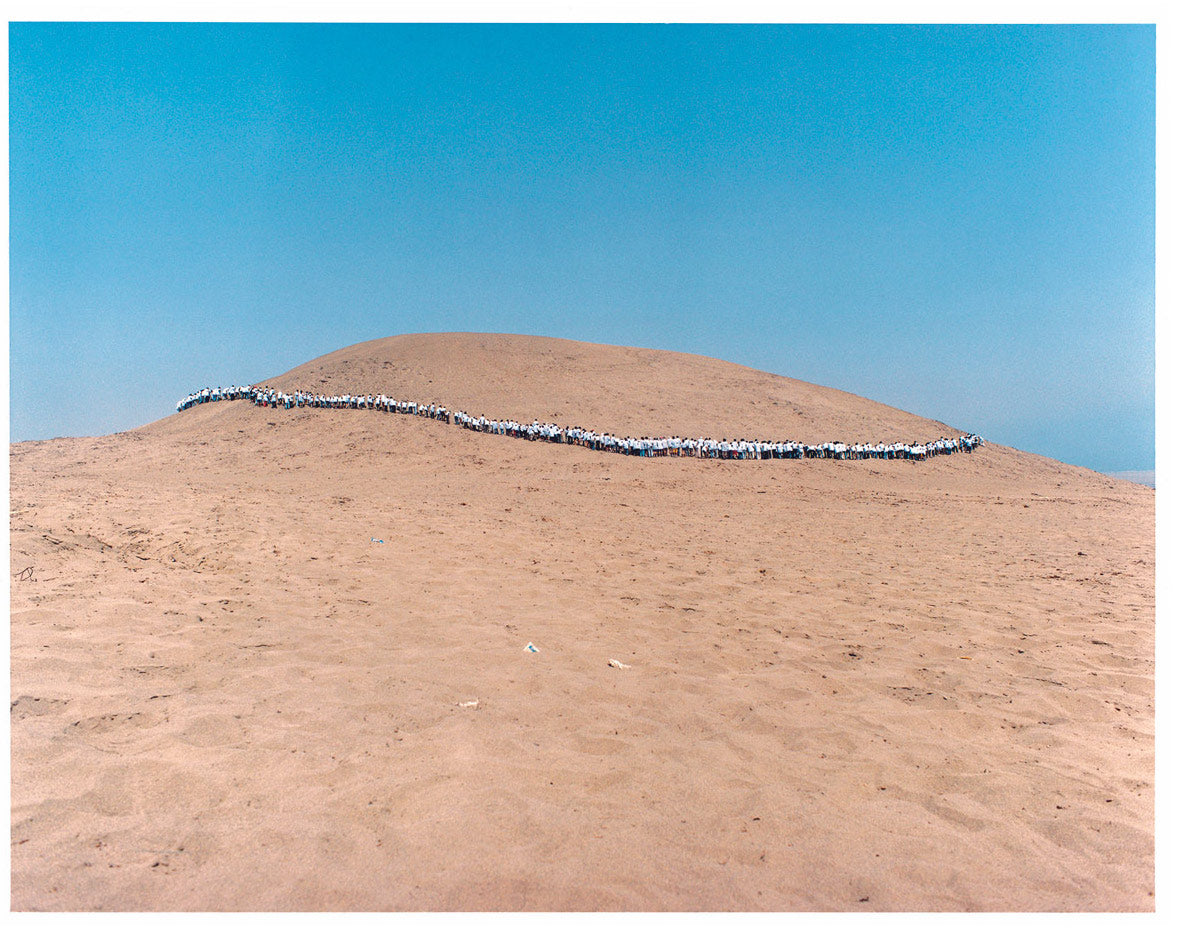 Francis Alÿs When Faith Moves Mountains, 2002
What was the inspiration and technical process of the works presented in this collaboration?
In college, I worked part-time as a lifeguard. I spent a lot of time observing how the pool tiles seemed to wiggle against the rippling water. This led me to make a series of drawings that tried to capture the distortion and movement of the grid. I used those drawings as the inspiration for this collaboration. My goal was to create a pattern that played with movement within a clear structure. I stitched together square units of dyed paper to establish a grid structure. I used two colors, blue and tan, to create a conceptual contrast between wet and dry. On top of the grid, I drew distorted images of my hands in black pencil. The result was a kind of visual rhythm that I felt would translate well to fabric.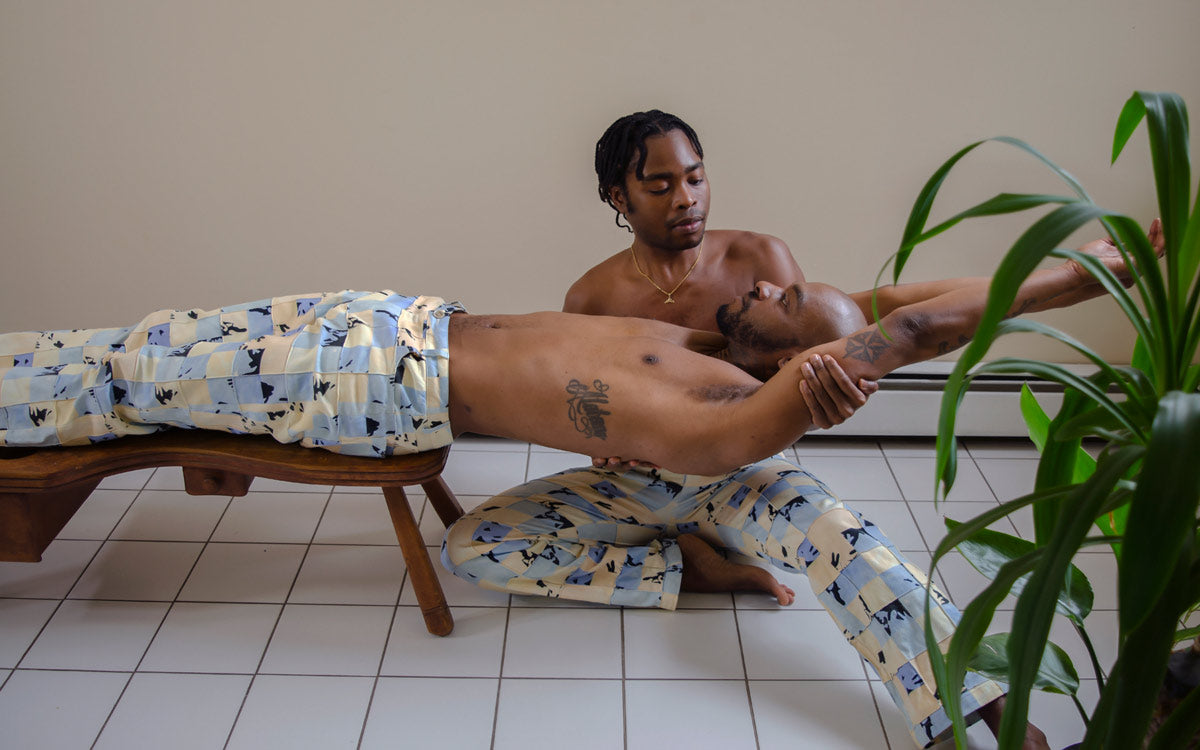 Do you have a dream project? 
I enjoyed working on this collaboration. I hope to do more projects like this in the future.