Space and furniture design for our world tour 2023 Seoul by Kuo Duo.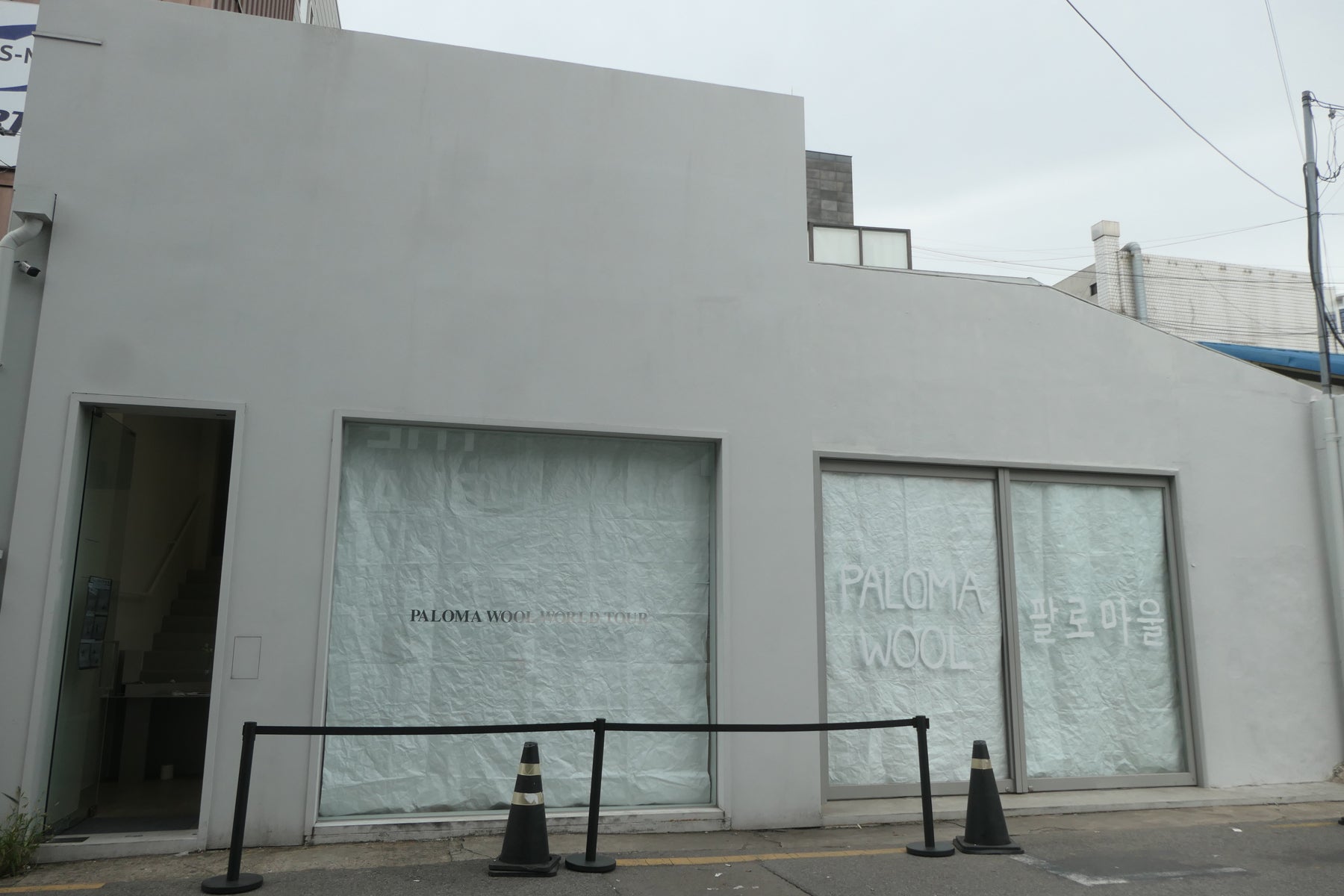 paloma wool pop-up in Korea, 2023
What is your background and inspiration in the arts, and how does that move you and influence what you do today?
We (Hwachan and Yoomin) grew up in various countries such as Japan, China, and the USA, which influenced us to experience diverse cultures, crafts and arts. In particular, our interest has been in objects, furniture, or architecture since then. We met in our first year of university, majoring in industrial design. Afterward, we gained experience working at different design studios in other countries, such as Denmark, Sweden, and Japan. Through all the paths we had individually or together since we met, the diversity of lifestyle and culture opened our eyes. It led us organically to run our design studio based on three-dimensional design to broaden our perspective.


How did this Duo come together?
Since we met in the same class at university, there were many chances to work together on the same projects, and we gradually got to know that we had many things in common.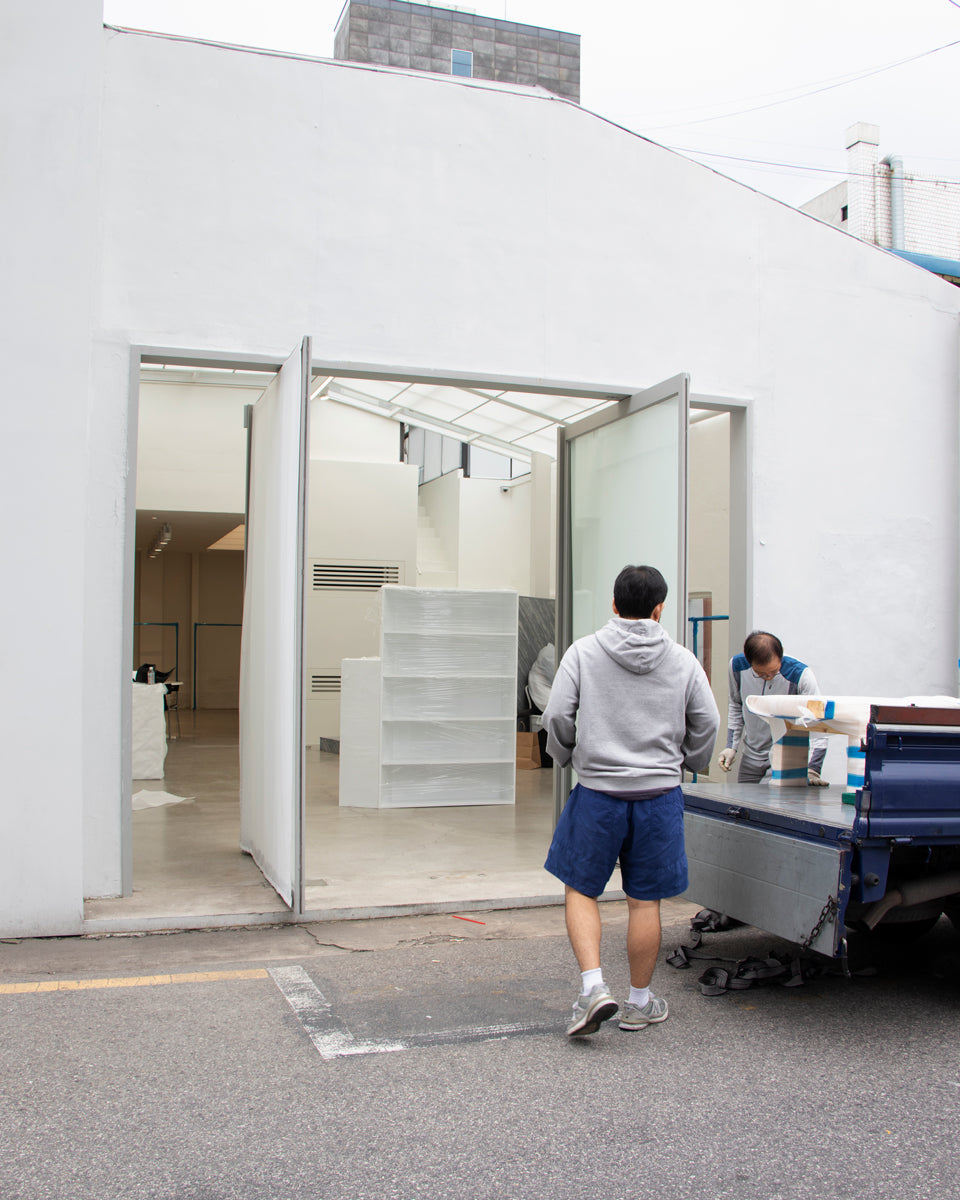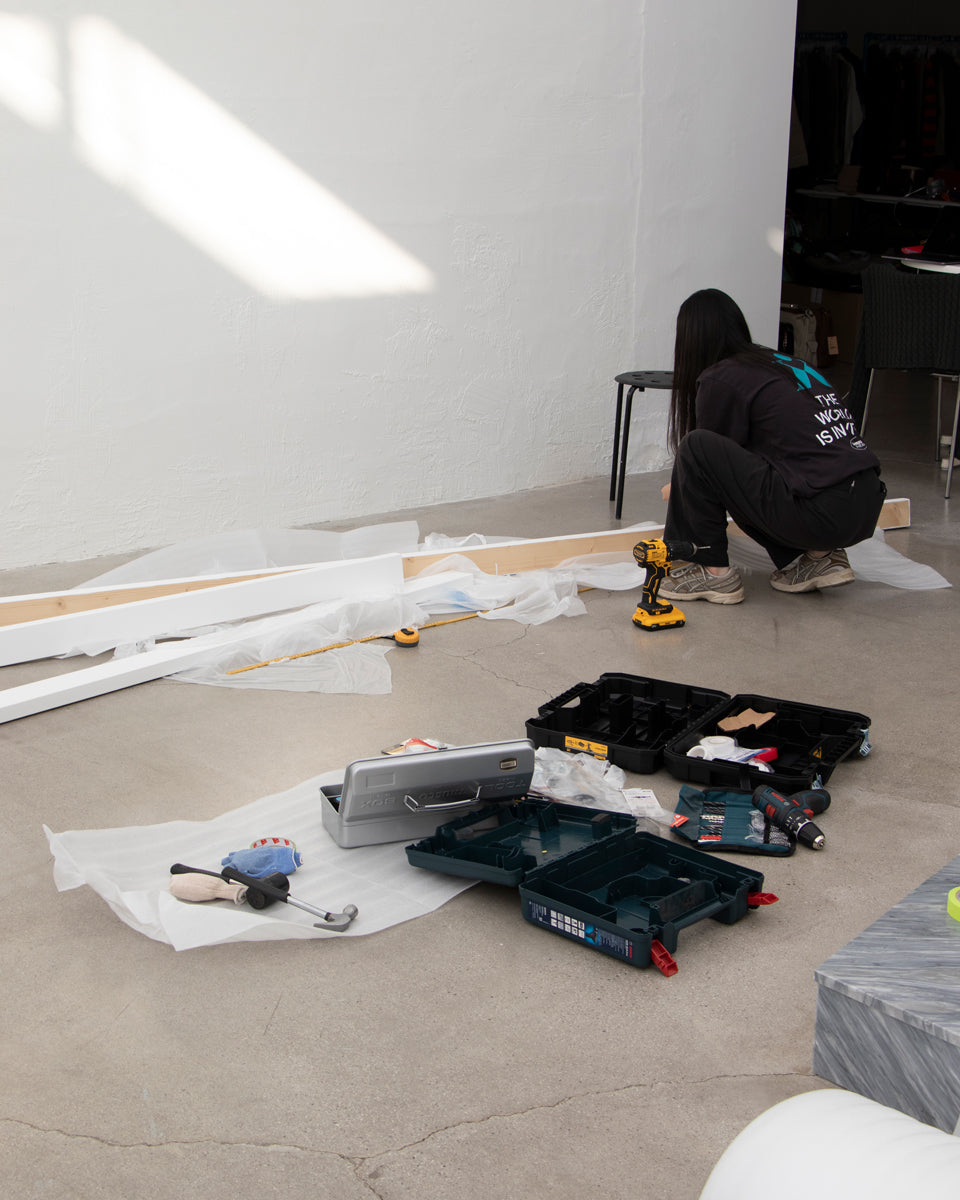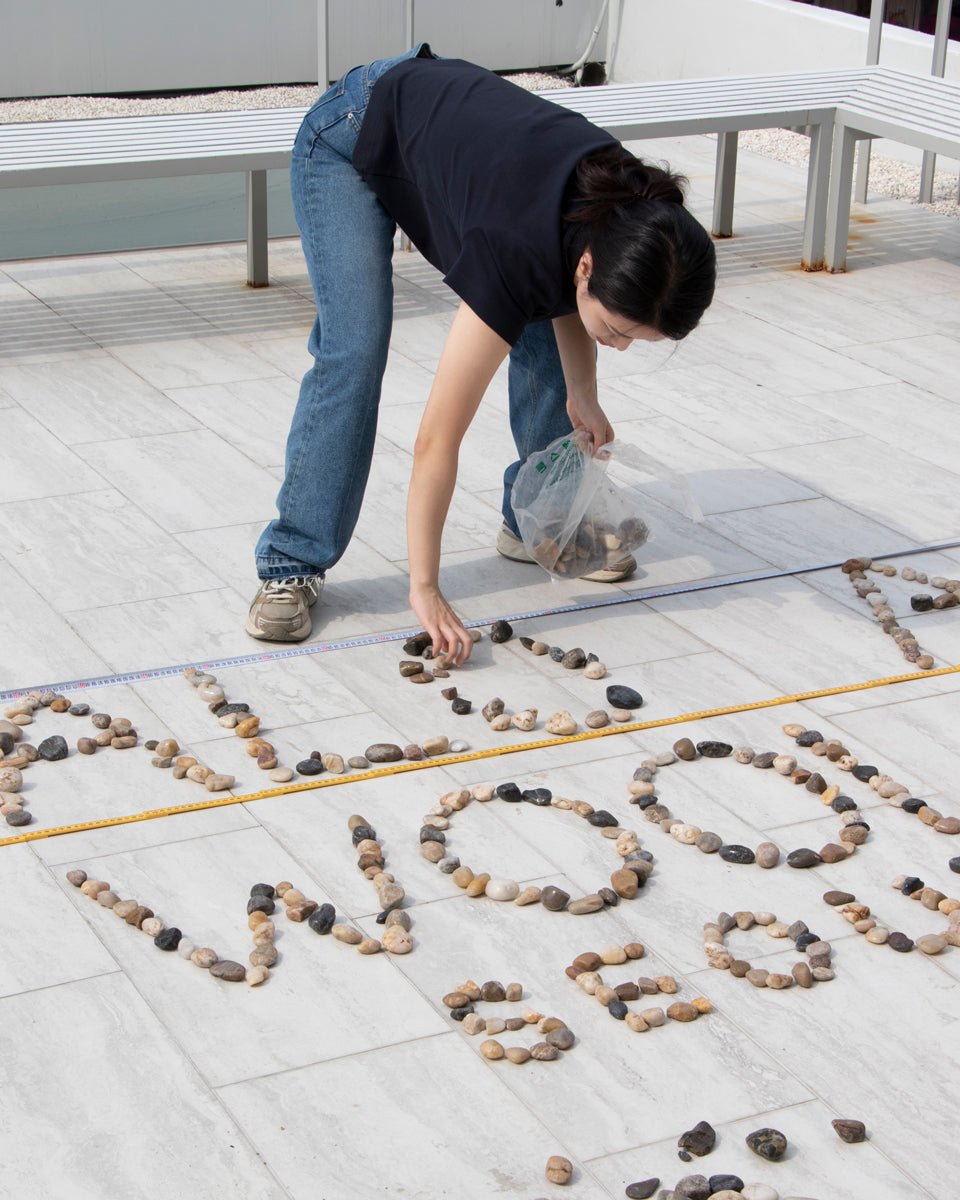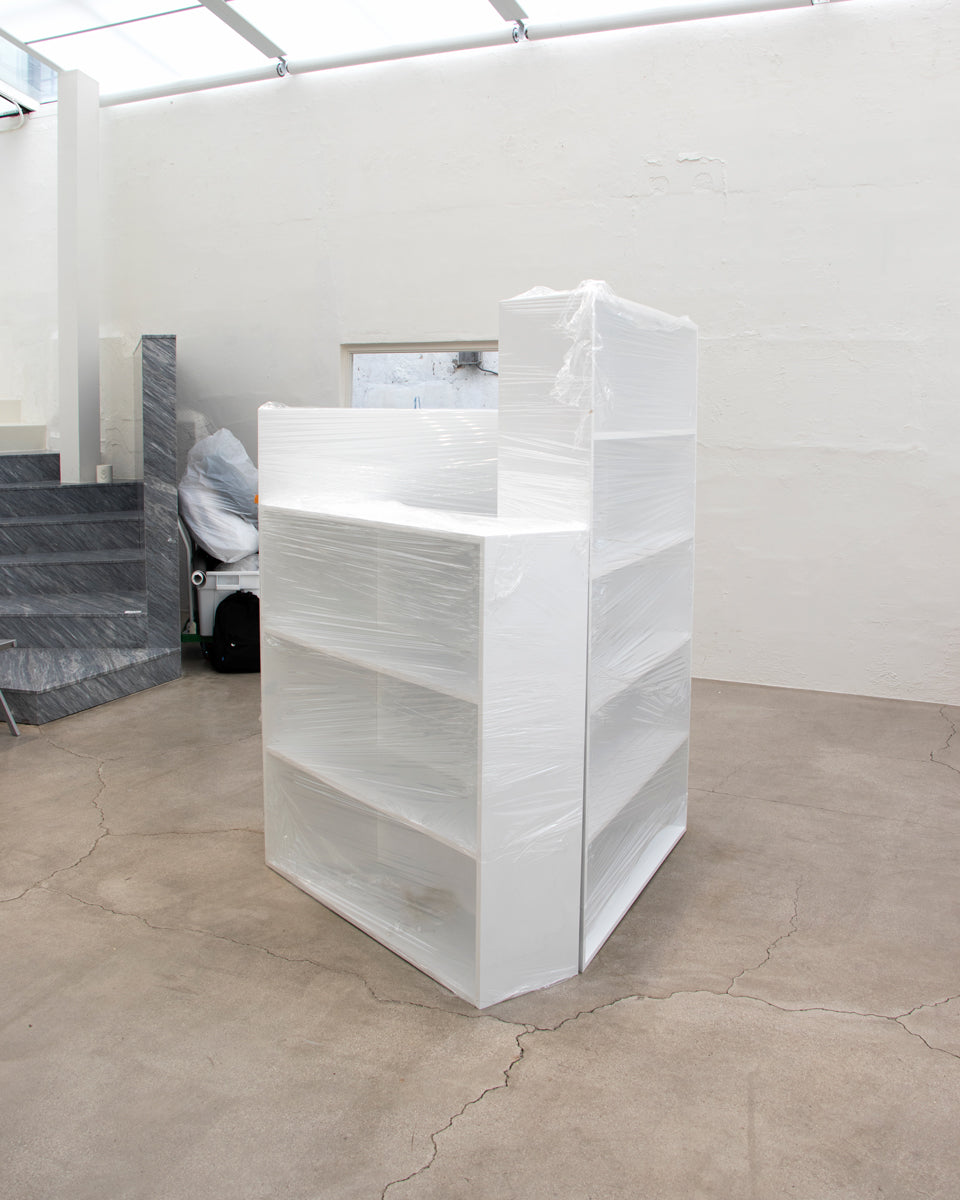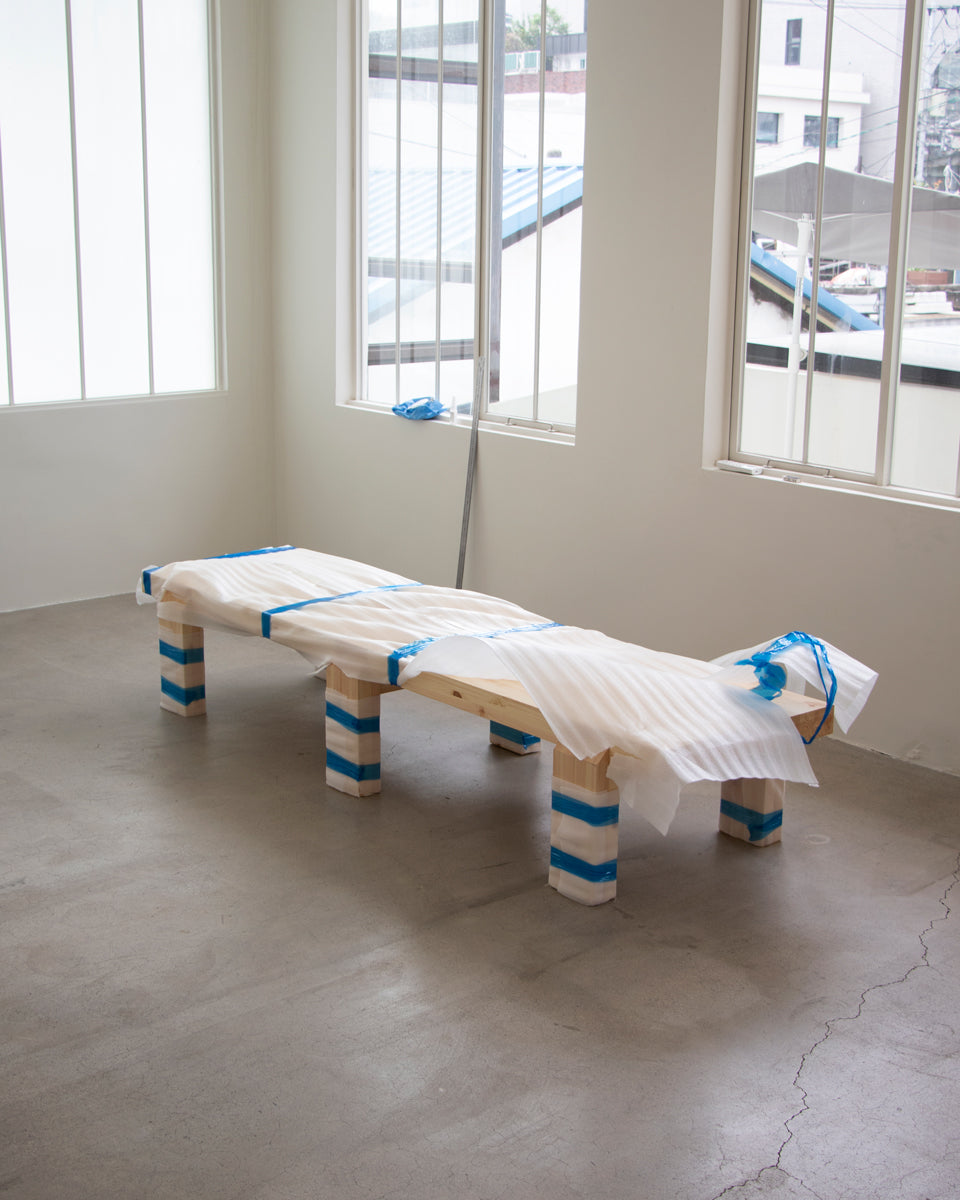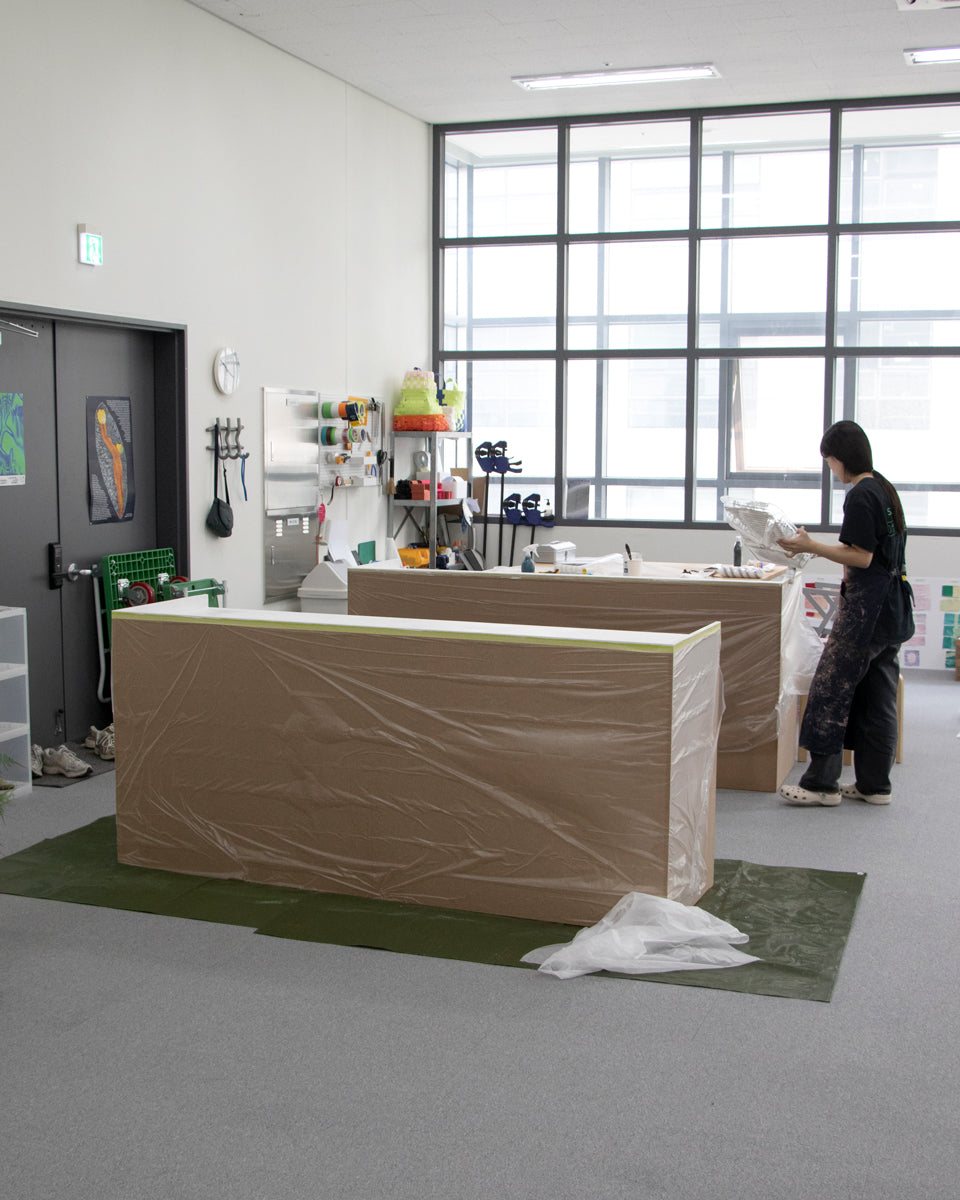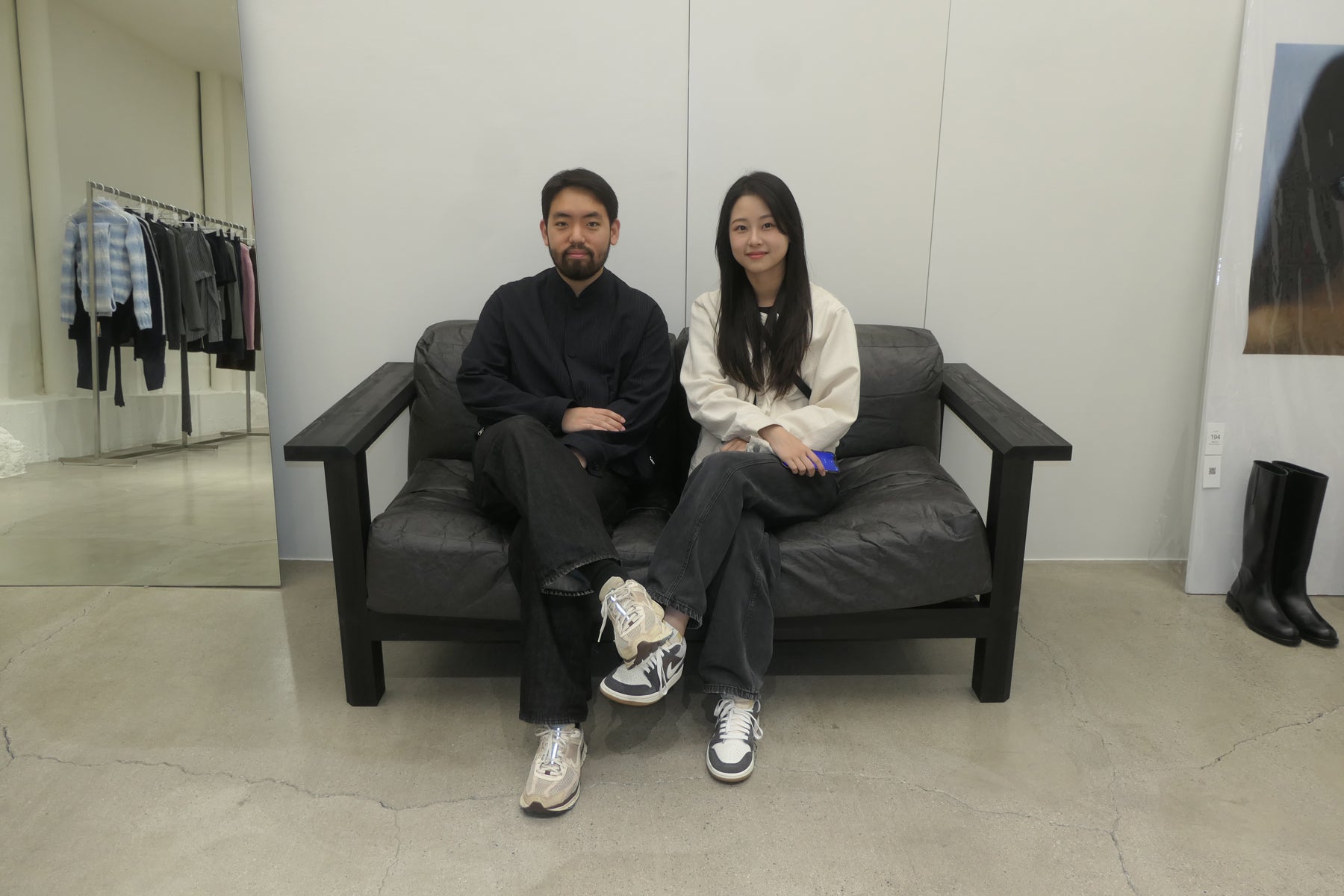 What are your pillars and guidelines while creating?
Our works mainly focus on finding a balance between fresh approaches to material uses and production techniques, along with the functionality and simplicity of the final outputs. The process is accompanied by hands-on experiments and adventurous investigation into various possibilities of material construction, eventually aiming to expand our design typologies and produce long-lasting products. Besides, we feel it important to listen to the client's needs and feedback to develop ideas and create satisfying results.


Do you work with any specific materials? If yes, why and how?
According to our interest in experimenting and investigating new materials and making methods that we haven't dealt with, we've been using and challenging various types of materials in compliance with each project's brief and needs. For instance, this time for Paloma Wool, the brief was to create a space that was calm and with a pure mood that could light up the project pieces. We used Tyvek fabric as a primary material with a pure white color and a paper texture. With this versatile and recyclable material, we've created window screens, checkout desks, sofas, and changing rooms. Tyvek is not familiar with being used on more oversized furniture, especially for the changing rooms, so it was pretty challenging but a fresh choice at the same time. It has such a poetic texture and subtle transparency when the light enters the space, which is our most loving moment.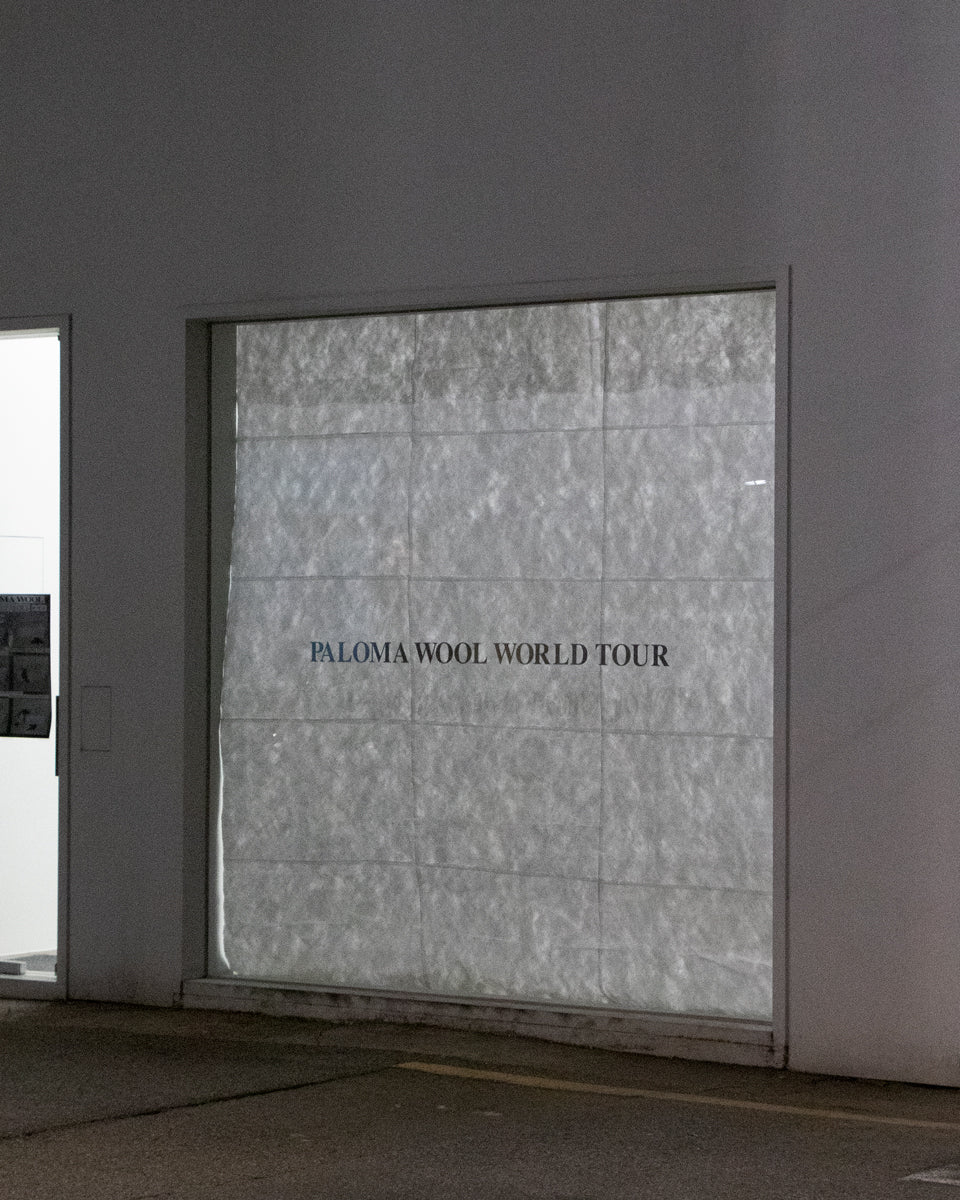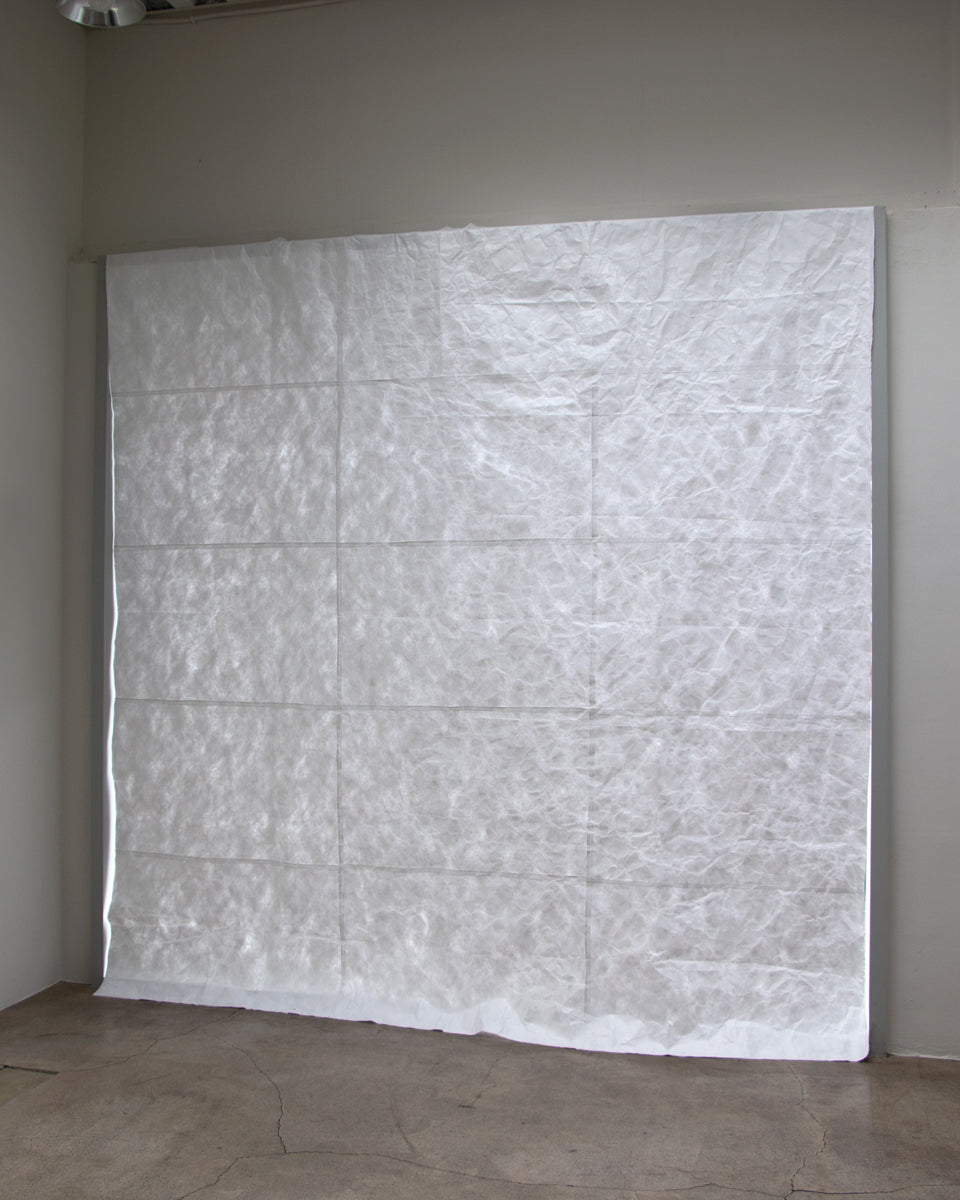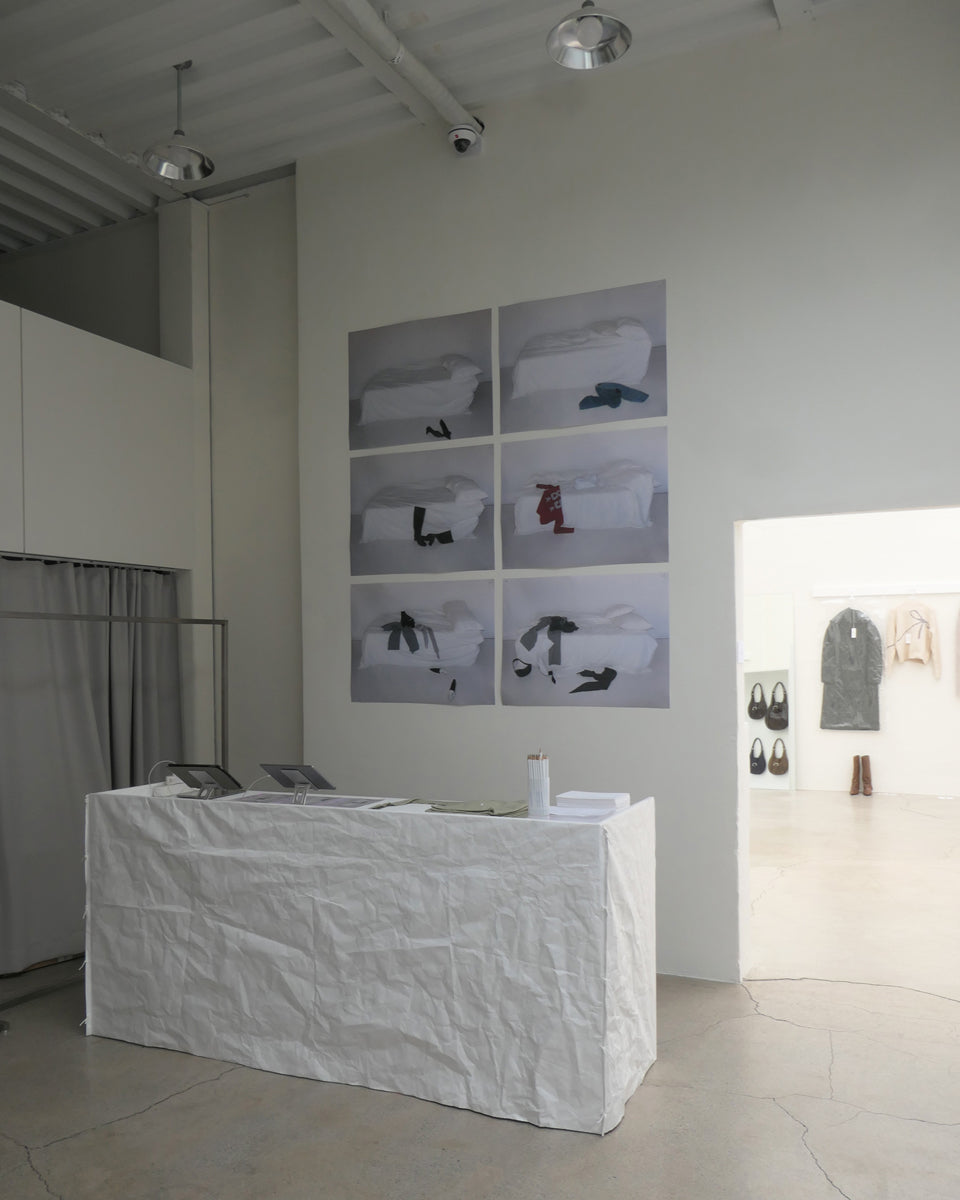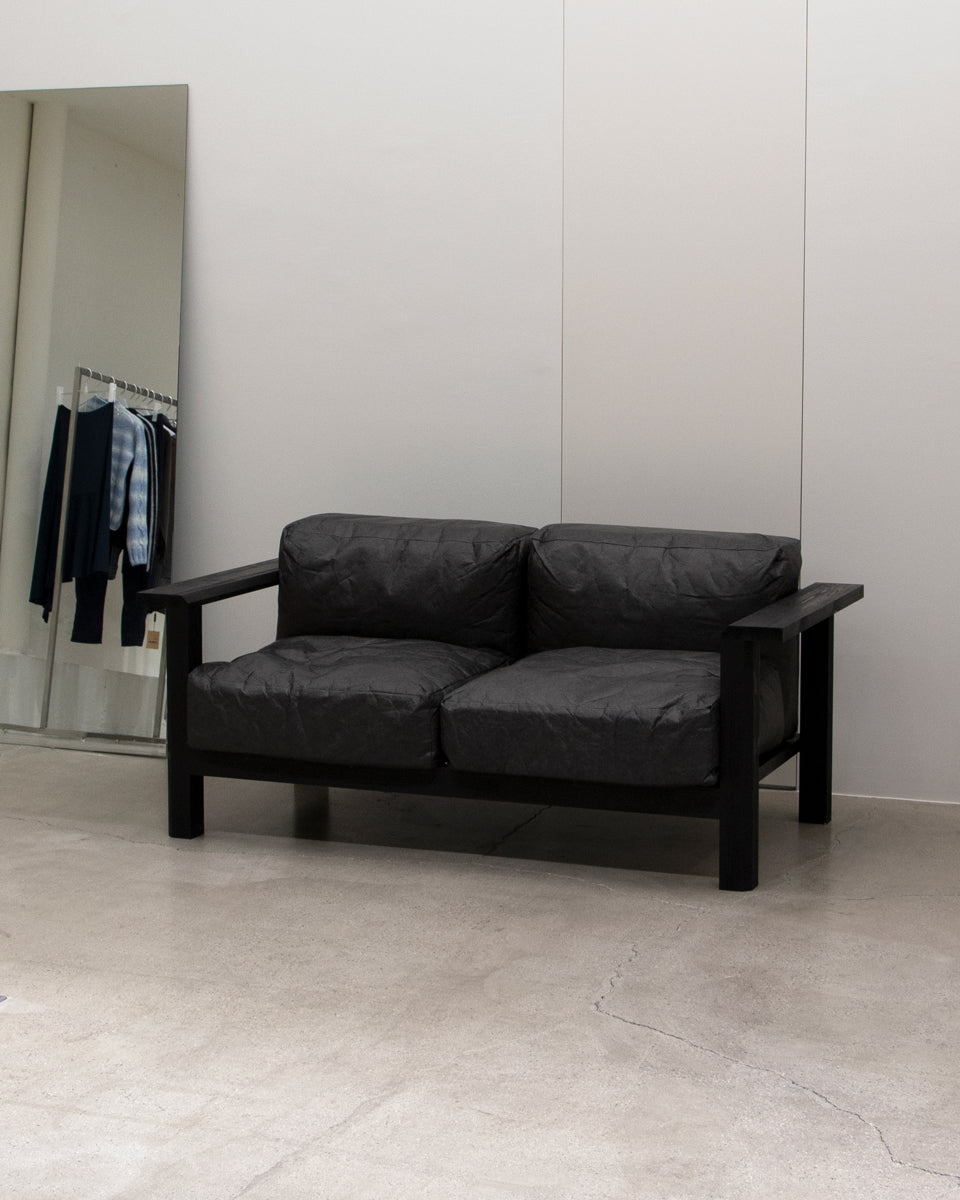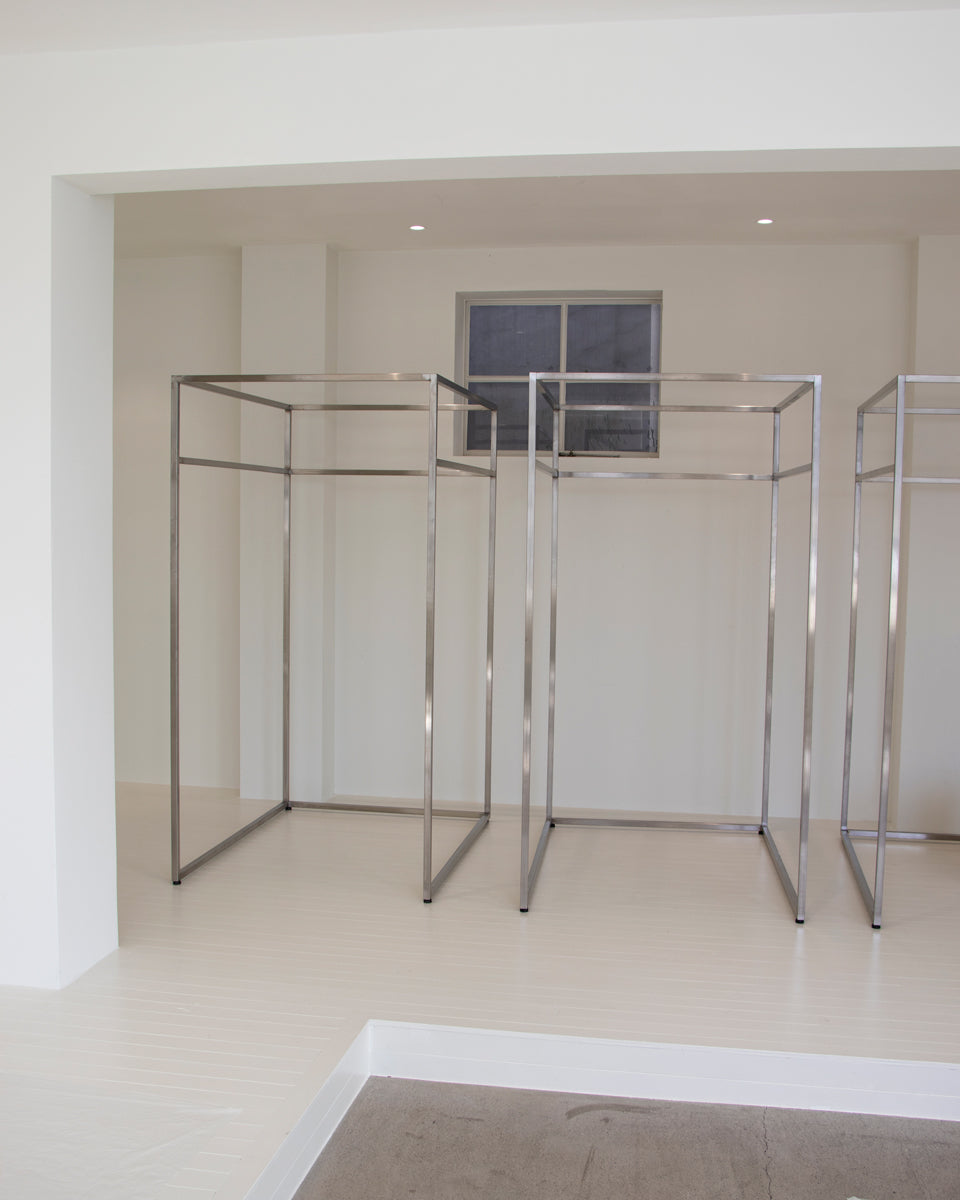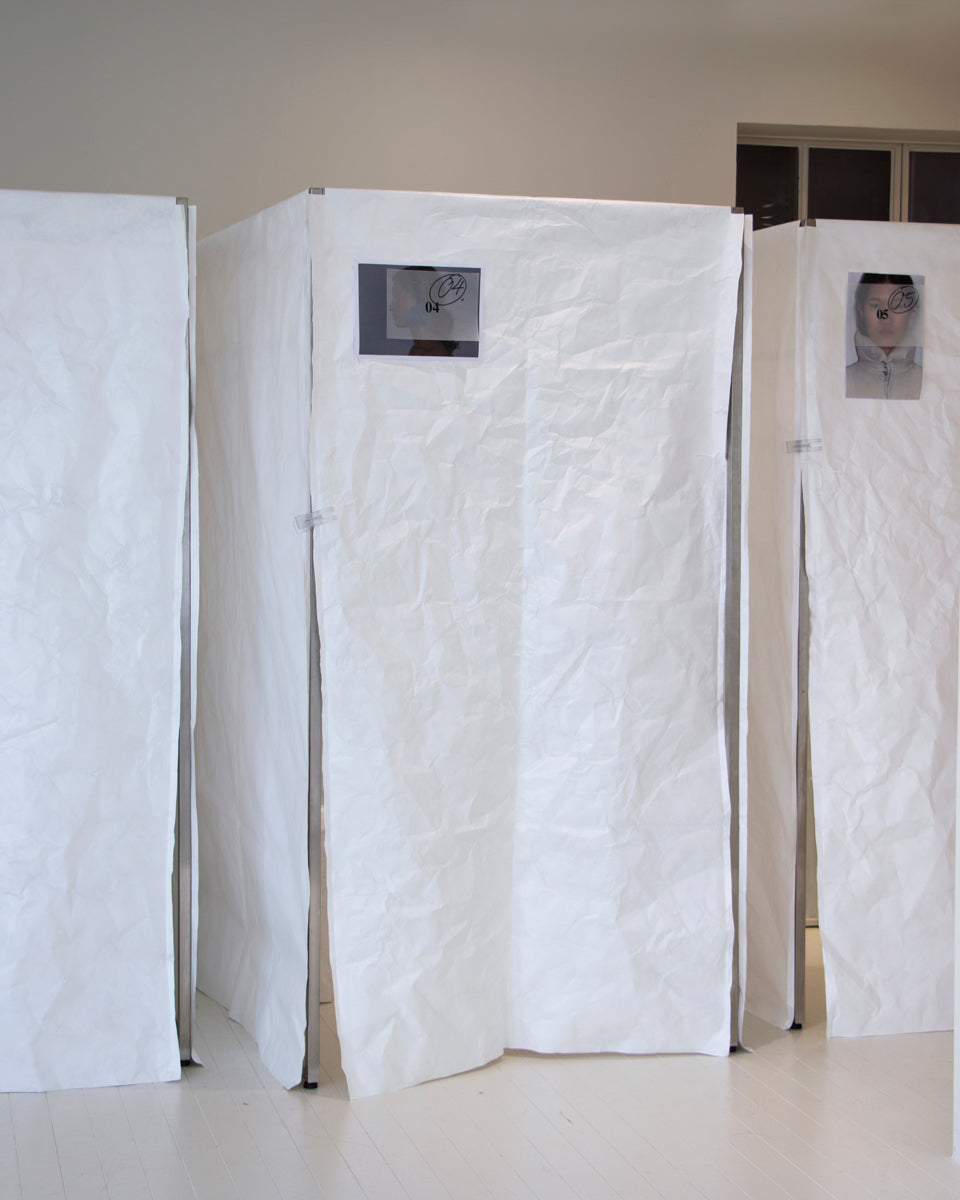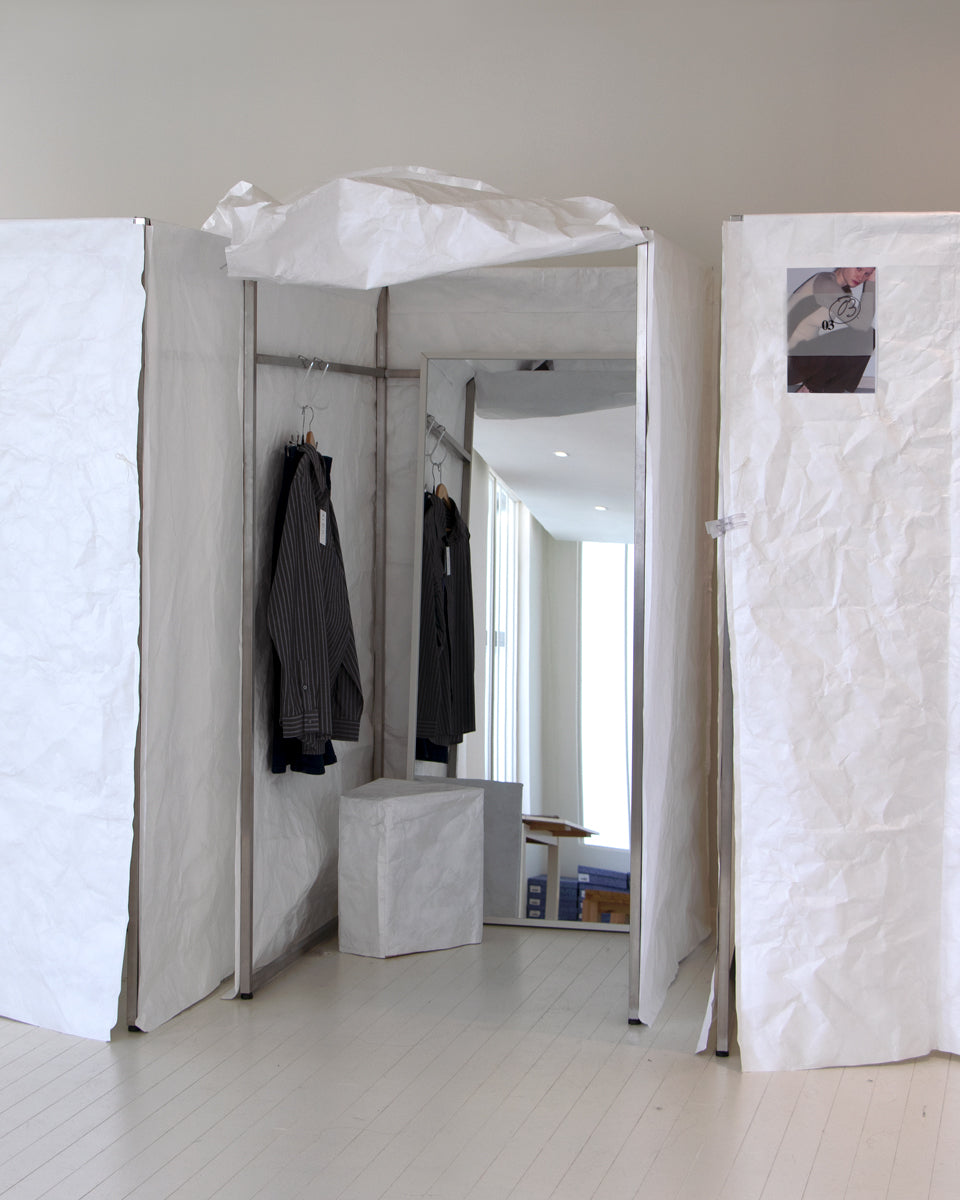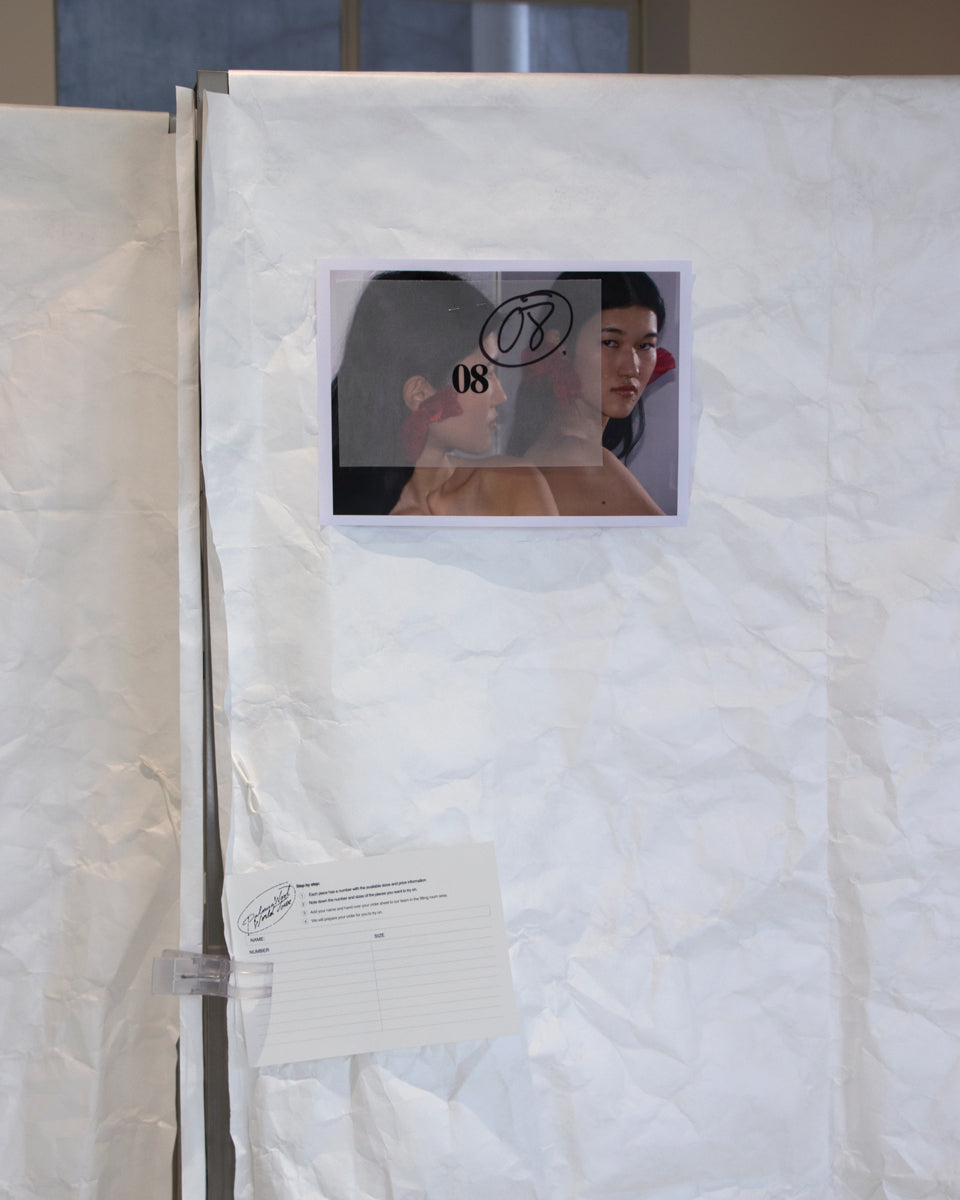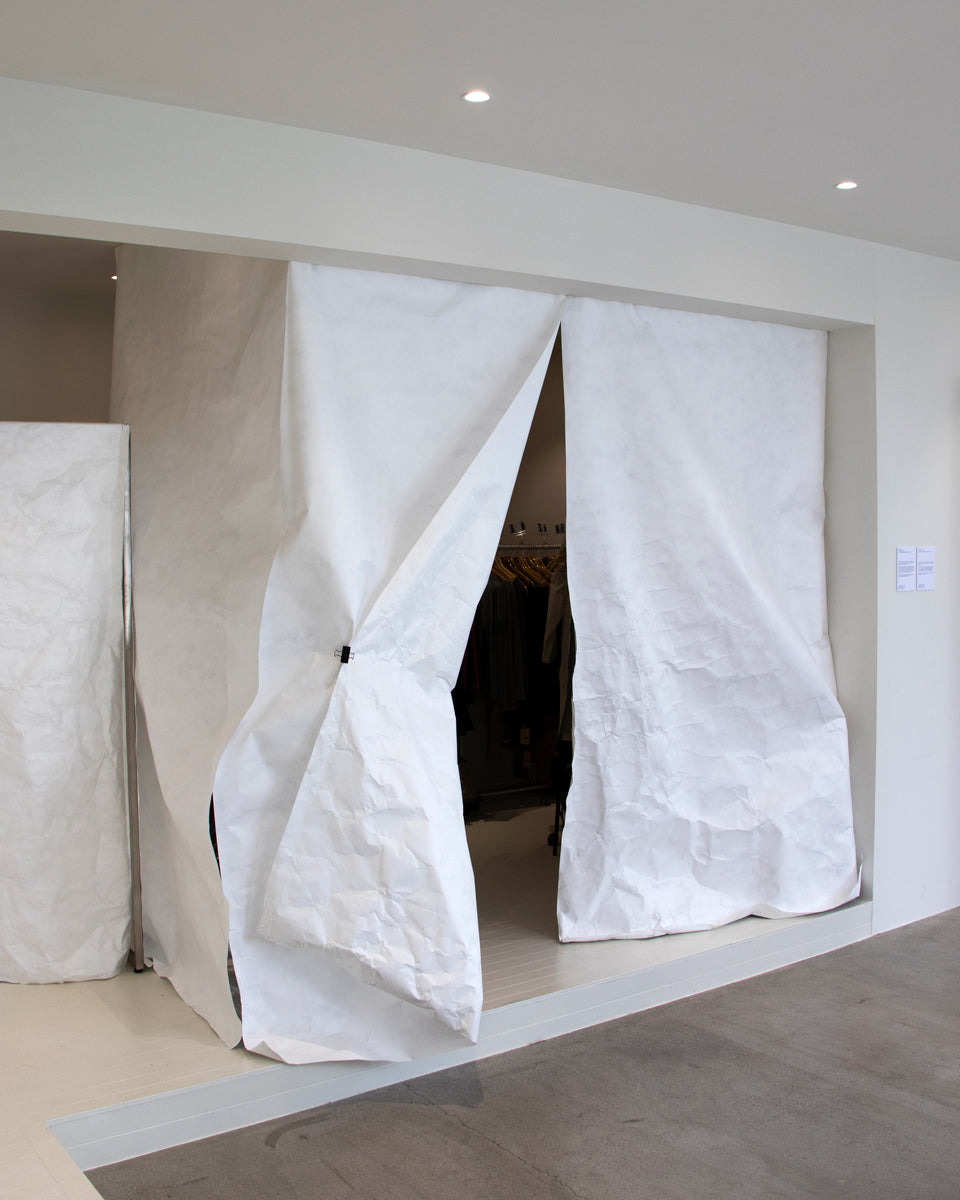 Who or what are artistic references for you? 
Our previous works always give us a clue for the next one.


Was there any particular concept that brought together this installation (with paloma wool) for you? What was the creative thread or challenge?
As this is Paloma Wool's first show to encounter Korean customers in Seoul, we focused on designing a space that could fully express the brand and the concept of pure and honest use of various materials. In line with the neutral concept of main items of clothing, the furniture is basically designed in white and black but has solid points with wooden furniture like chairs and benches. Also, for the poetic and delicate aesthetics of the brand's mood, we chose Tyvek fabric as the primary material to express translucent and misty feelings in the space. The fitting rooms are entirely covered in this white and bright paper-textured material, with the intention of highlighting PW's items by illuminating the background when they are worn and photographed. And since it's a pop-up event, we tried to design every element that can be easily assembled and dismantled in a simple system.

Thanks to this event, we were able to develop our PEEL WOOD furniture series. This time, we designed and produced a new sofa with a frame made of pine wood and cushions covered in Tyvek fabric. We thought it would be interesting to combine the bold, solid design language of the original work with the crumpled texture of Tyvek. Since it was our first trial to experiment with Tyvek and a cushion-type sofa, we struggled to find a good level of comfort and quality. Still, we were finally satisfied with the results when we heard positive feedback and saw visitors sitting and resting comfortably on the sofa in the pop-up space.


Do you have a dream project? 
Projects with lovely and dreamy people like the Paloma Wool team :)