We're happy to release our first limited jewelry capsule in collaboration with Nathalie Schreckenberg. These exclusive pieces are made from reused sterling silver, hand-blown glass, and are intended to be worn invariably; necklaces become bracelets, glass rings become objects to be worn around your neck, and the earrings are designed to be worn both day and night.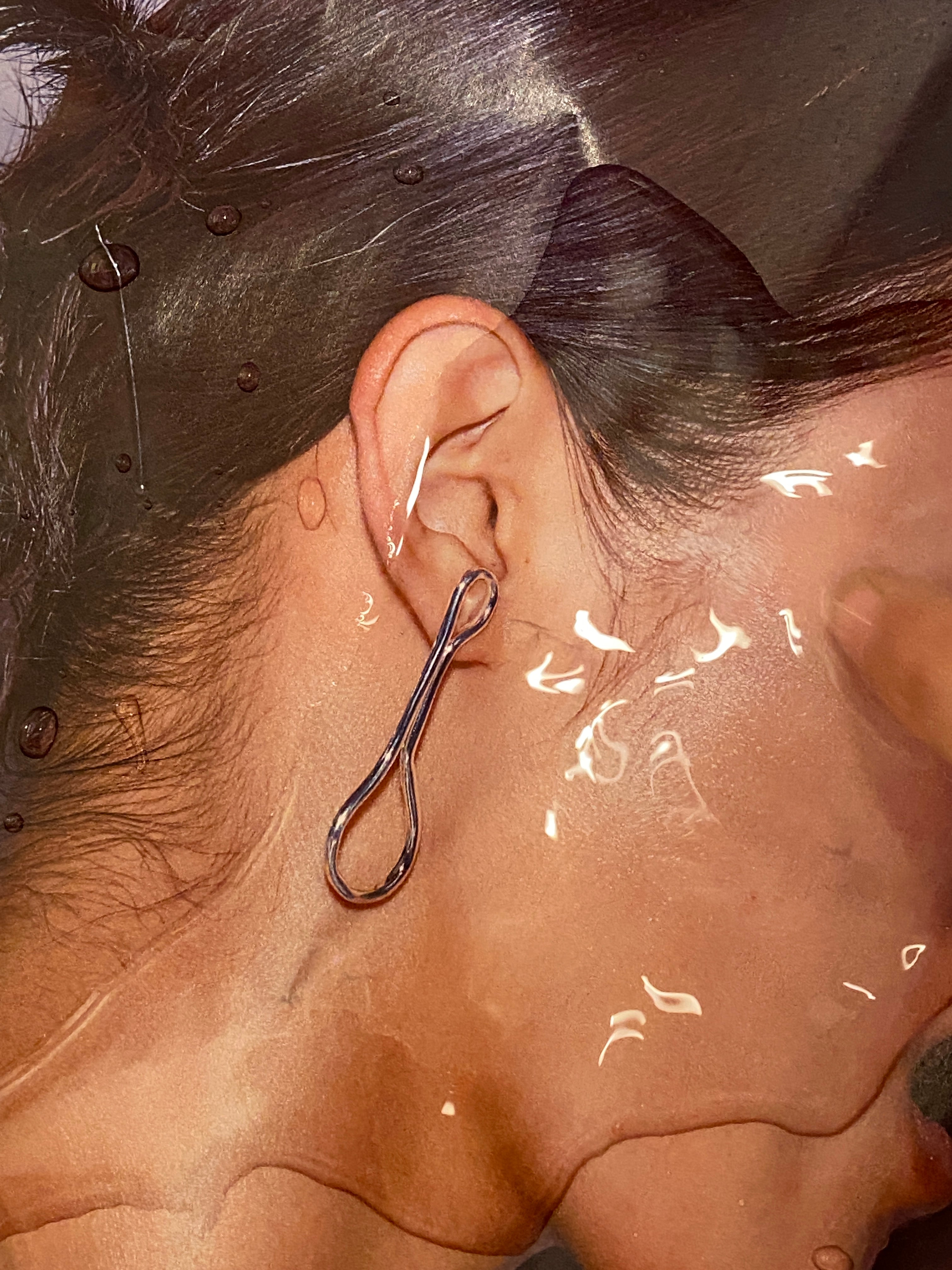 What moves you to do what you do?

I craft jewelry using traditional silversmithing techniques applied to contemporary
pieces. It started as a way to investigate in a tridimensional manner where my idea of
beauty and symbolism in adornment meet. It's a slow and intuitive process where each
piece is developed manually from start to finish allowing the unexpected to be
welcomed and become a fundamental part of the result. I aspire to create elemental
and uncomplicated jewelry, inspired by the soothing qualities of a beach pebble or
ancient amulets for example.

I've always been obsessed with craftsmanship and special objects, always wanting to
touch them and feel the materials and figure out what the process behind them is.
Silversmithing has become my way of exploring shapes and textures. And then seeing
people wearing it and communicating through it brings a whole new layer to it which is very precious.
What is your background in the arts?

I studied Fine Arts with a focus in sculpture, during that time I realized that working in
the smaller scale of jewelry was most enjoyable to me. After completing my Art studies
I continued learning specific jewelry techniques such as wax carving, stone setting and
chiselling. I worked as a curator and producer in a museum for a few years before
deciding to focus on my work as a jeweler full-time.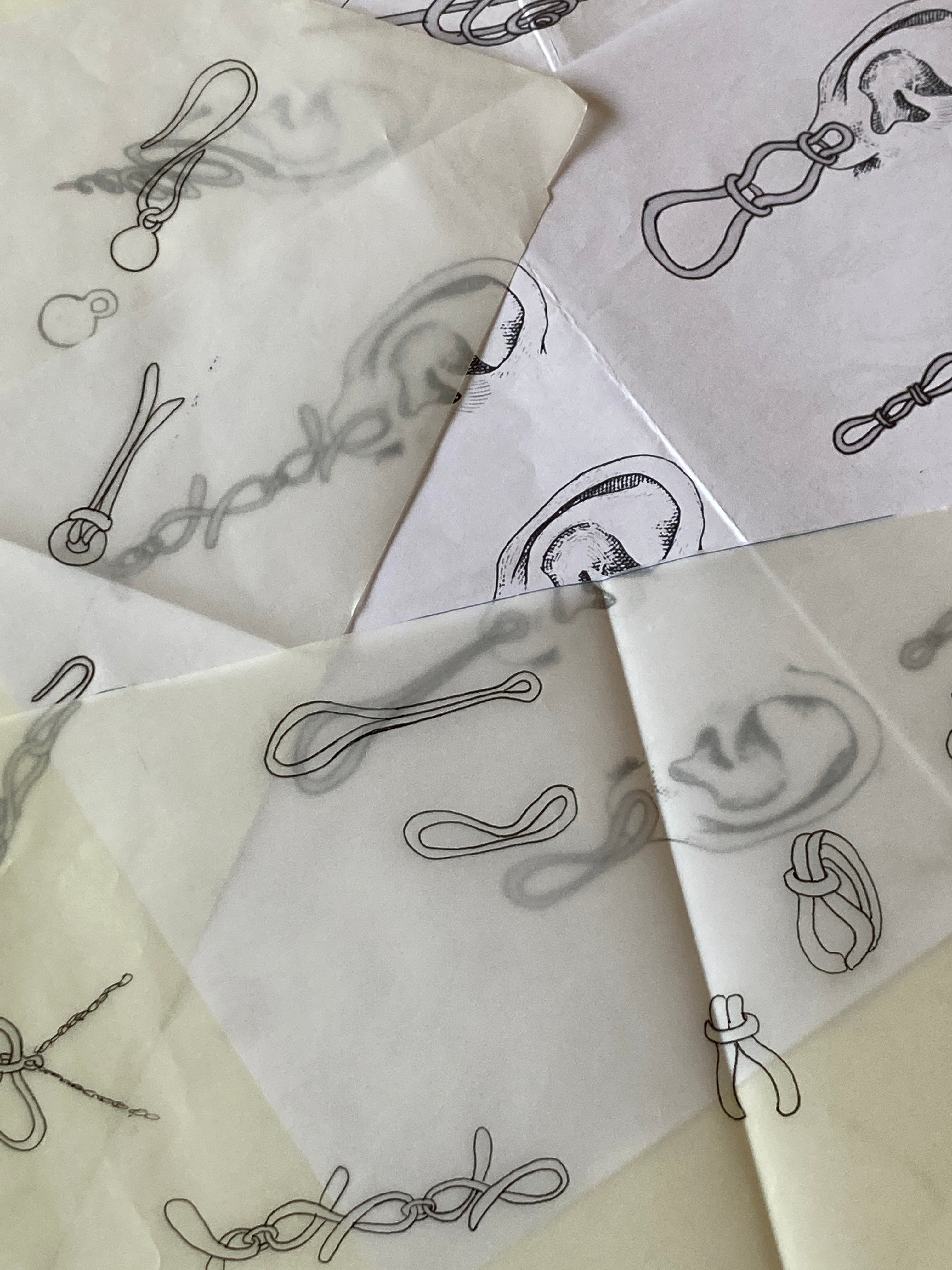 What do you want to express/do or say through your work?

When creating these tiny sculptures I'm mostly moved by all nature's forms. That's why
I often work with smooth and curvy shapes that adapt comfortably to the body and feel
natural when worn. For me the most beautiful thing about jewelry is how the wearer
often gives the piece a personal meaning and that becomes the expression of the
piece for me. I've been lucky to make pieces to celebrate births, anniversaries,
weddings and gifts to myself that symbolize an important time of life. It's incredible to
be able to create something so intimate and that will carry value for someone for many
years to come.
What tools do you use?

All the magic happens in the jewelry working bench, which is a special table with a
semi-circle opening which allows me to work on the pieces on a detailed scale.
Some of the tools I use daily in the workshop are a soldering torch, many pliers, files,
tongs, jeweler's saw, hammer, pendant motor and wax carving tools. I work together
with local family-owned suppliers to make the molds and the casting process of all my
pieces.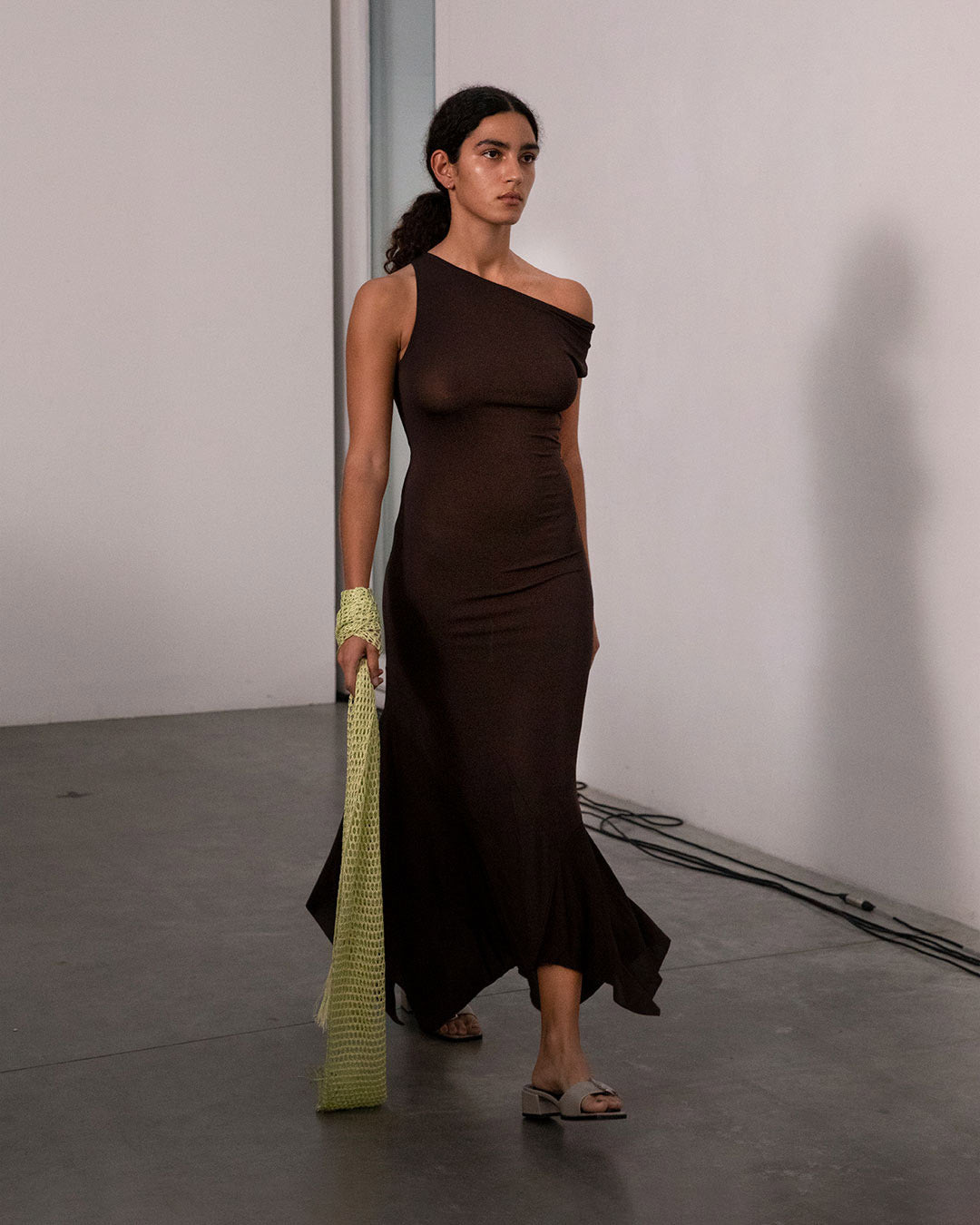 What is the process of working with recycled materials like?

Since I started crafting jewelry it was of vital importance to me to ensure a production
that would avoid waste, this is why we ́ve always worked only on a made to order
basis. We work with recycled sourced sterling silver which is a durable material which
together with a timeless approach to design enables us to create pieces which will
accompany the wearer for many years. Also, silver allows melting and repurposing the
material over and over again, so that is an amazing property to work with.
Who or what is an important artistic reference for your work?

It's just a mixture of my built and building imagery, it can come from the most random
things and is constantly absorbing more so it varies a lot. But I'm very drawn towards
work which references nature possibly because it's also my main source of research.
What was the creative / technical process throughout this particular project incollaboration with paloma wool?
For this collaboration with paloma wool I wanted to explore some larger sized jewelry
pieces and combine my usual working material sterling silver with some glass
elements. For that we asked Sofia Plana, a very talented Barcelona-based glass
blower to craft the glass parts of the collaboration.

The glass brings in the fluidity and beauty of transparency to the collaboration. During
the process I've reflected on the similarities between Silversmithing and glassblowing,
from the vital importance of heat which transforms both materials and the delicacy of
working with them.

As for the Lagoa necklace, it is the most complex piece in terms of craftsmanship and
hours behind each piece. Each link is modeled in thick solid silver wire using a wire jig I
developed specially for this piece and then carefully soldered one by one and finished
with a mirror-like polished finish.

Do you have a dream project?
Would be fun to create larger objects or sculptures exploring some of the shapes and
textures I ́ve been working on the jewelry for the past years!