Nika Milano is a video artist based in Mexico who has developed a series of videos exploring meditative states of mind, harmony, nature and electricity from which we have derived and projected abstract and figurative stills onto different patterns and fabrics, creating a unique and dynamic capsule.
How would you define your work?
It's an extremely personal exploration of colour, oscillation, meditative states, nature, harmony and electricity.

What is your background in the arts? And how does that or anything else influence what you do?
I studied photography and theatre and I always wanted to be a film director, although I was obsessed with space and biology as a child. Somehow, I ended up creating imaginary places and now I'm very much interested in internal processes, ranging from cellular processes to emotions. I think my background in photography taught me to appreciate beauty and treasure moments while theatre taught me to connect with my emotions and look at life from different perspectives. To keep things in perspective and empathise…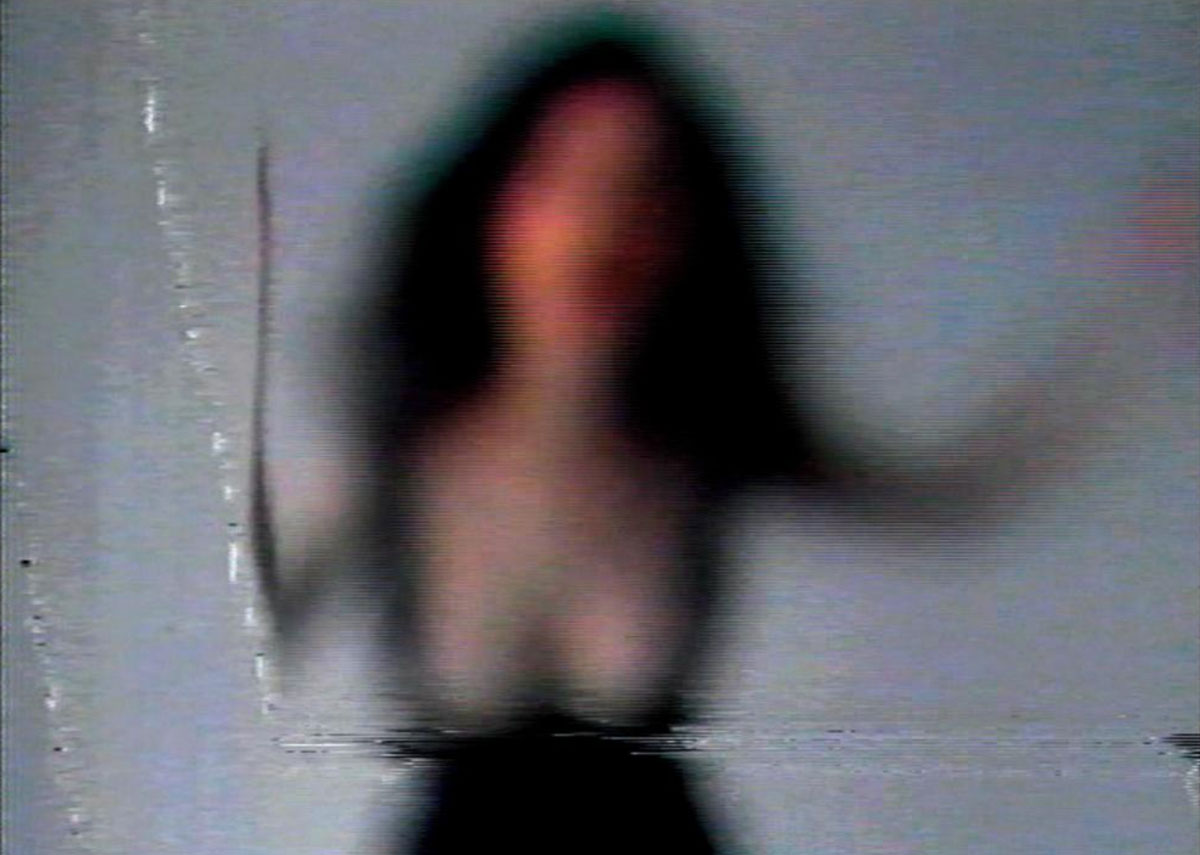 Pipilotti Rist, I'm Not The Girl Who Misses Much, 1986
Maya Deren, Meshes of the Afternoon, 1943
What tools do you use?
I have a mini modular synthesiser and many old machines I've picked up from markets. I also have 8mm cameras and VHS camcorders.  

Who or what is an important artistic reference for your work?
Cinema and literature are the two things that have left their mark the most on my life. These and my friends.
What was the technical process throughout this particular project?
The process has been an absolute dream. The girls have given me free rein to explore shapes and colours. The videos are portraits: one is of the sun of an imaginary planet and the others are self-portraits. 
2) Self-portrait explorations 3
Do you have a dream project?

The truth is I've been following the brand since it started out (my dream dress has always been the white dress from the first collection). I have the book 14-14 and I always thought it would be amazing to take a photo for you someday. So, this collaboration has actually taken me completely by surprise. It wasn't even something I'd dreamed about, because it seemed beyond the realms of possibility. 
But who knows? I'd jump at the chance to work with Carlota Guerrero. She's been such an inspiration for me in terms of remaining true to myself. I'd also love to do the visuals for Solange's tour or something like that.  Something closer to home would be sorting through all the material I've got and releasing a book together with an EP that you can watch and read while listening to background music.