Presenting a collaboration with mixed-media artist Sara Yukiko, picturing nostalgic imagery through playful object associations.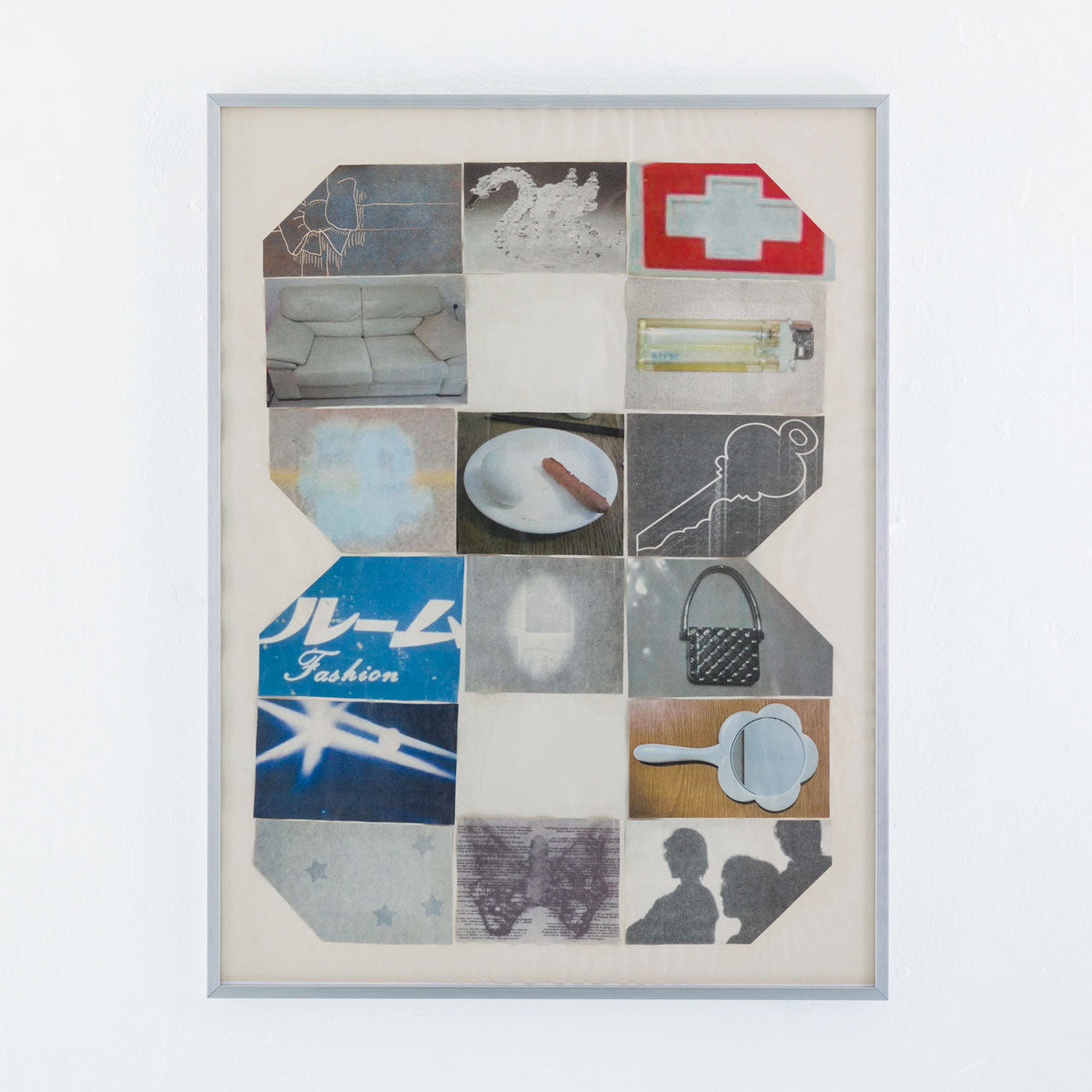 Merry-go-Round (Reprise)
Ink on newsprint, 18 x 24 in., 2022
What is your background and inspiration in the arts? 
My parents are both artists so I was always encouraged to think about and see things creatively. I studied Design / Media Arts at UCLA and have worked freelance graphic design jobs since graduating.

What moves you to do what you do?
I'm always on the hunt for beauty / oddities as I'm walking around or surfing the web. I'm always collecting things and seeing how my collections work in interaction to create new meaning. It's all just for fun! Every day is an adventure and every artwork a puzzle.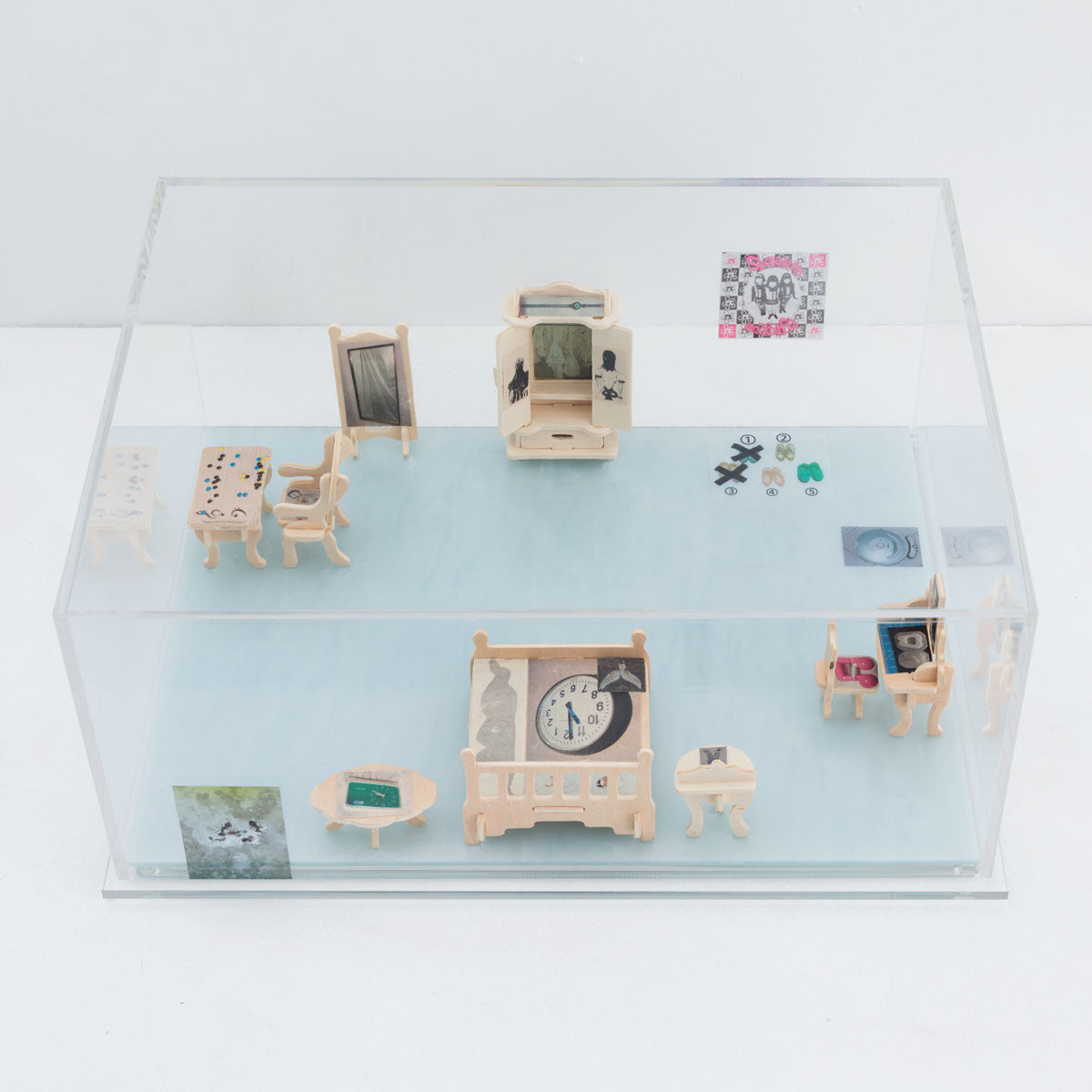 Center Stage
Wood and newsprint in plexi, 14 x 11 x 6 in., 2022

11:11 Install
Gern en Regalia, 2022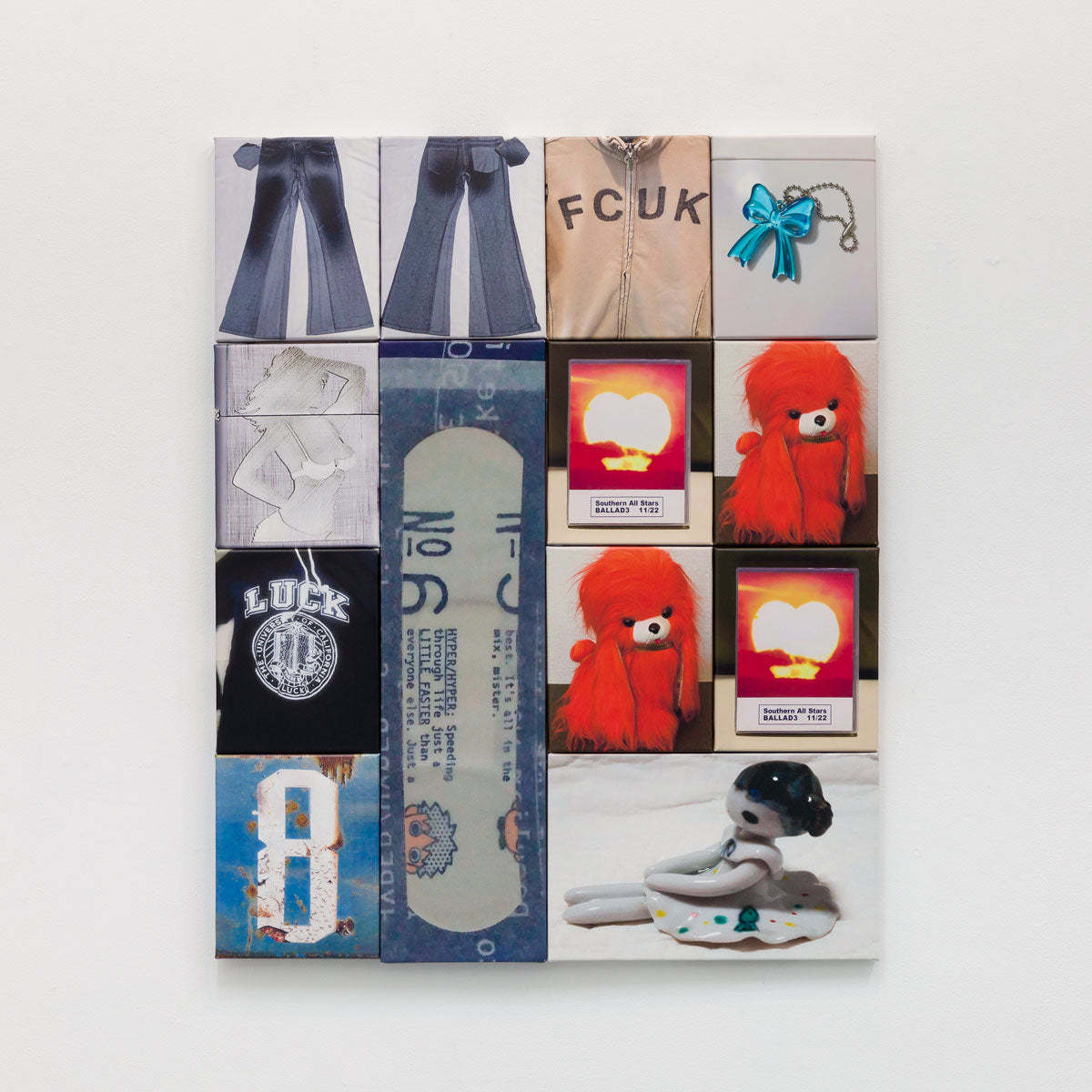 Luck/Fcuk
Ink on canvas, 24 x 40 in., 2022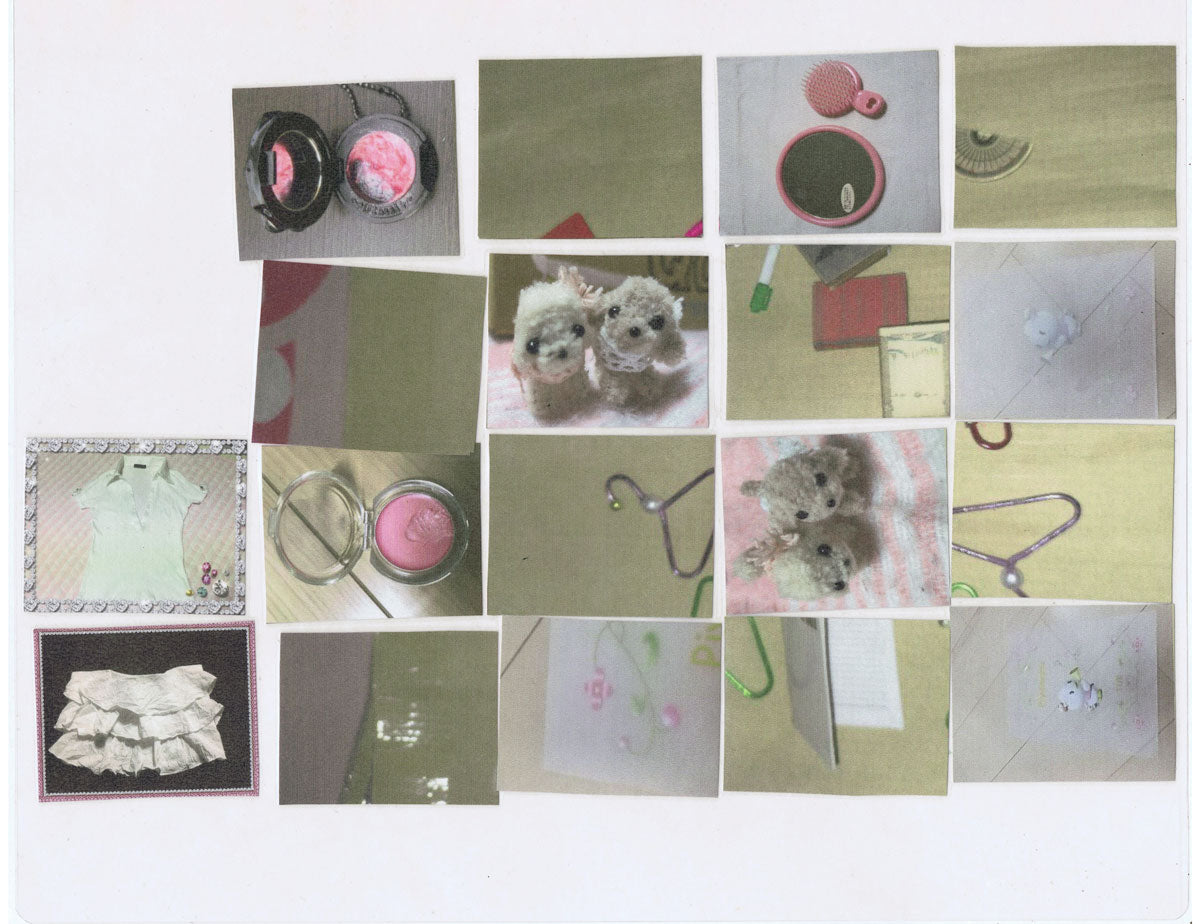 Messy Room
Inkjet print in laminate, 12 x 15 in., 2023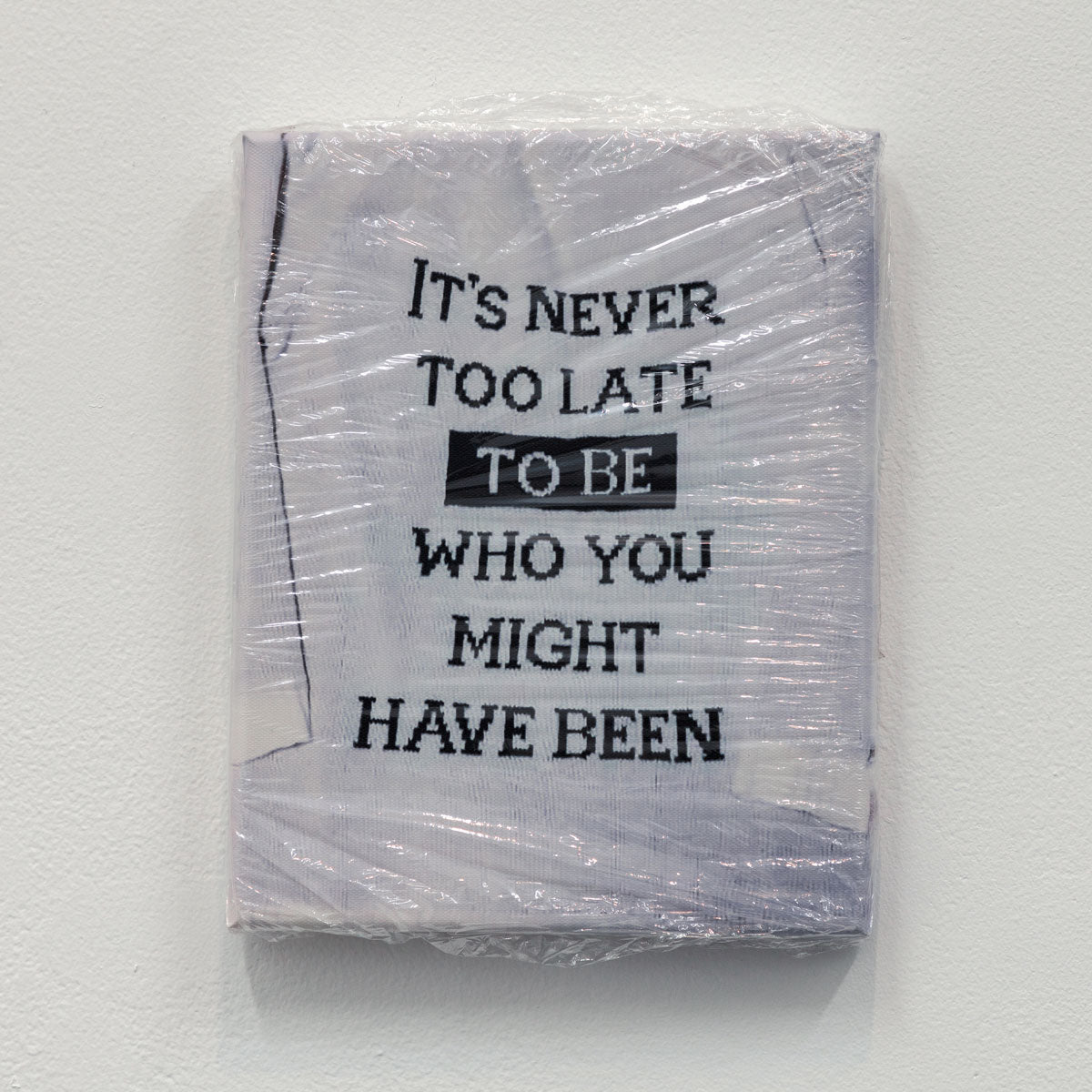 Never Too Late to be Who You Might Have Been
Ink on canvas in plastic sleeve, 8 × 10 in., 2022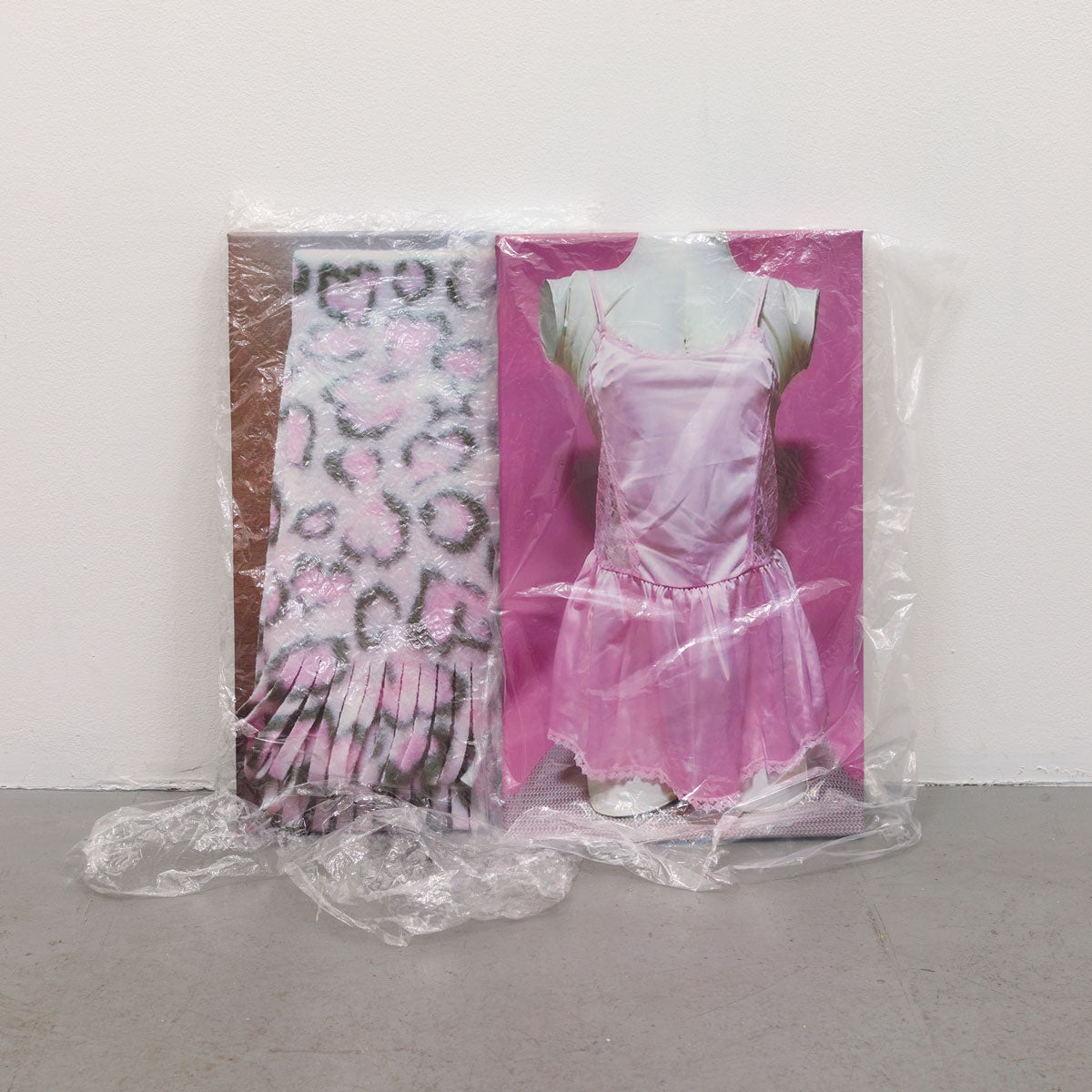 Who You Might Have Been
Ink on canvas in plastic sleeve, 12 × 20 in. (× 2), 2022
How do you come to use your particular choice of visual elements? 
Recently I've been fascinated by  images of cheap / disposable auction items — items that are seemingly used up, but that still have a carefully written description, ready to be purchased, ready for their next life. The search kind of feels like digging through a box of old possessions. 
Simply re-contextualizing these items in an art / fashion context can elevate them and give them value and purpose. Any object can be the star of the show.

Do you have a dream project?

I'd like to art direct a music video and one day a feature length film !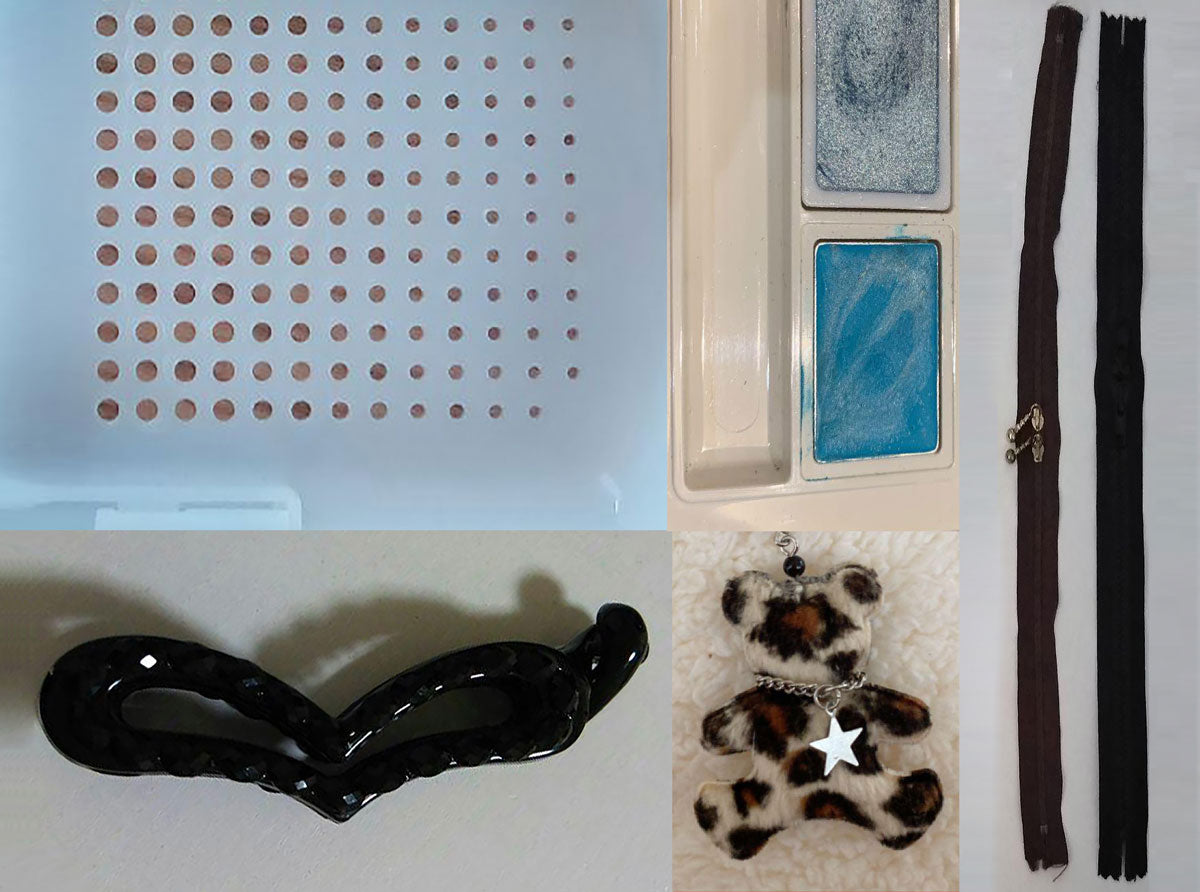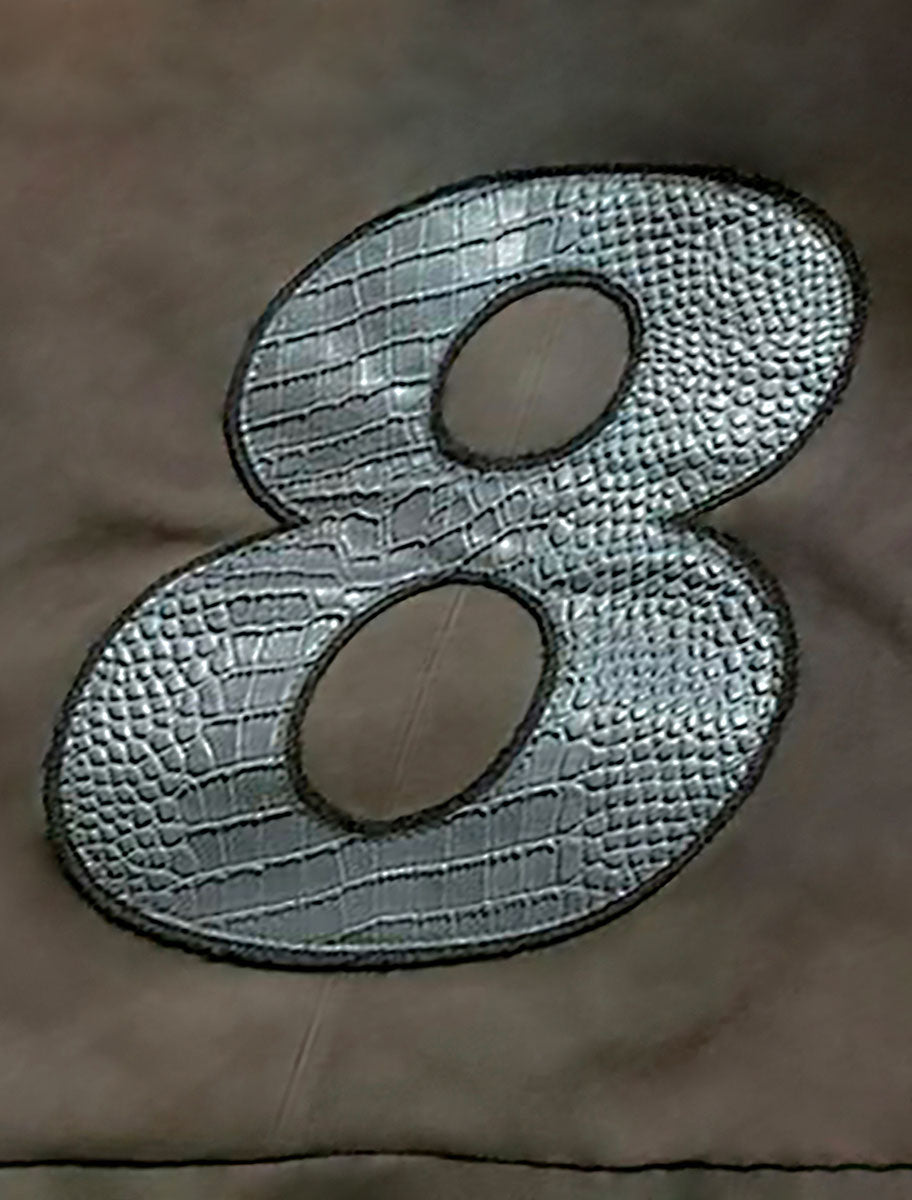 Front print of the Infinity top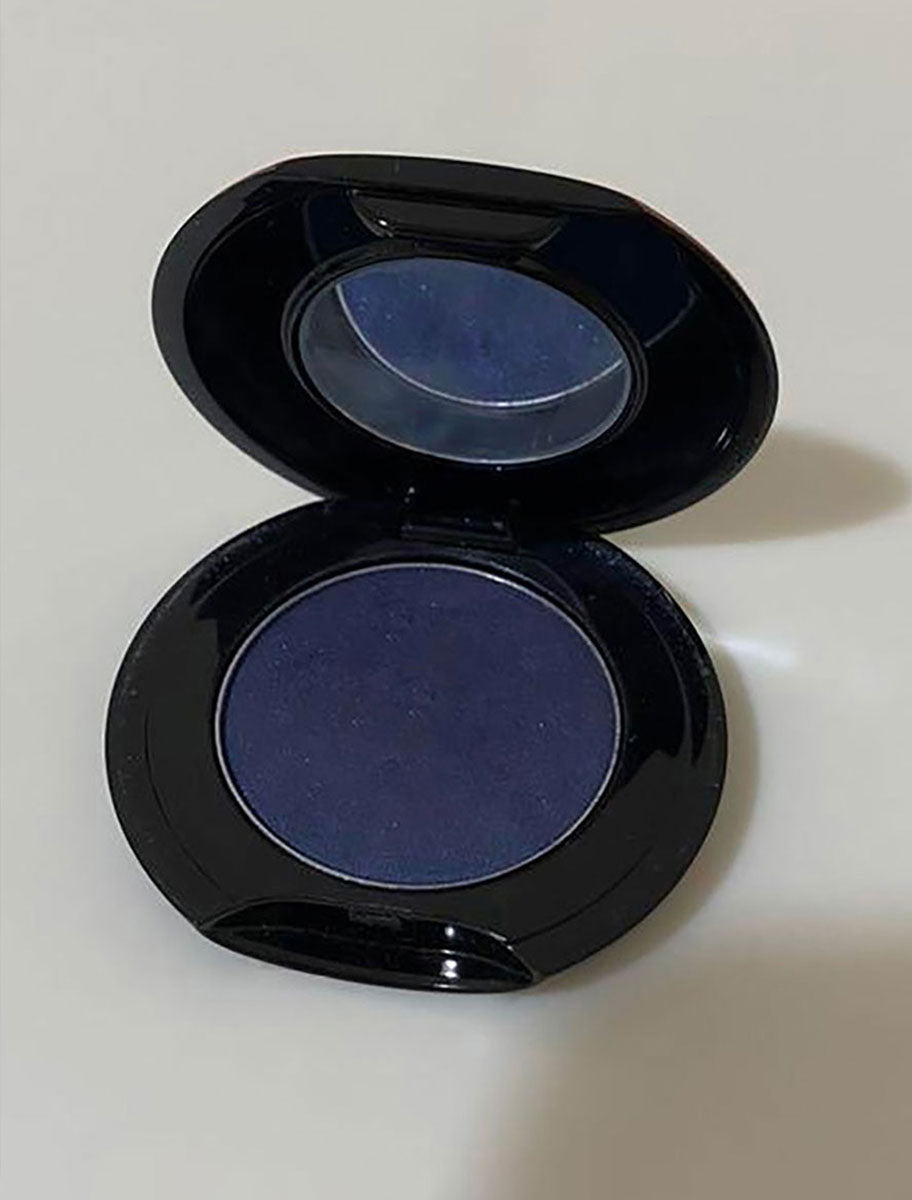 Back print of the Infinity top

Front print of the Comb dress

Back print of the Comb dress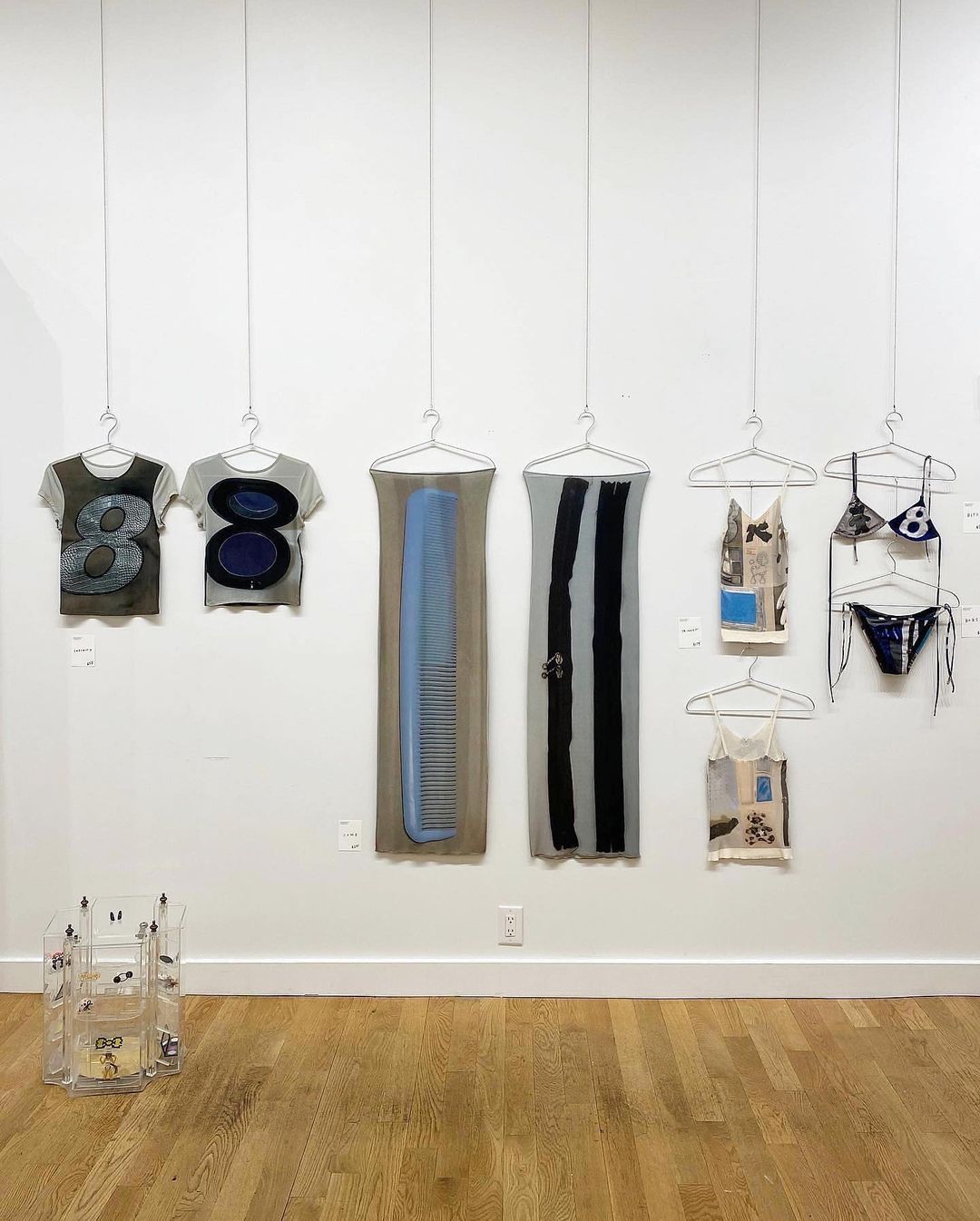 New York pop-up, june 2023