We met Zaida on a weekend we spent in the countryside last fall and were captivated by how she spoke about rescuing and reorienting decorative art techniques into contemporary work. There is something incredibly warm and endearing about the heritage in her work that we wanted to learn more from and share with our community.
We hope this project inspires you to rediscover the decorative arts, the women artists who inspire Zaida and learn more about this artisanal artistic field while delighting in the techniques she explores to represent nature.


Find the pieces we created with Zaida here.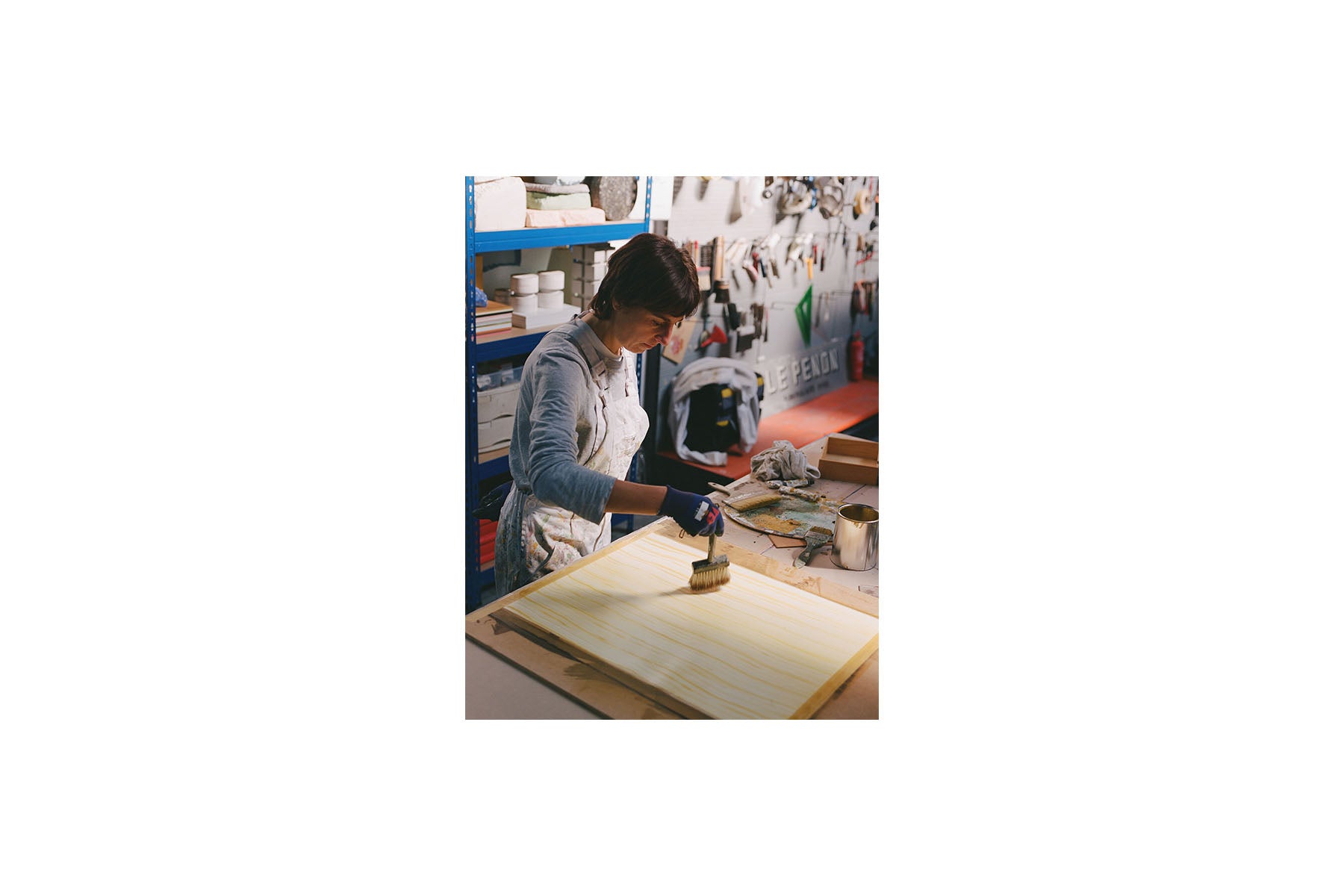 Could you define your work for us, what moves you to do what you do?
I have always been captivated by everything handmade in the decorative arts. My father makes sculptures as a hobby and he taught me all my life.
My Mother had a friend who did decorative art painting, she made trompe l'oeil and painted marble imitations, I discovered the profession while helping her in her workshop when I was a teenager. 
I love, need and feel the responsibility of rescuing traditional painting techniques and keeping them alive through what I do. I enjoy adapting and applying them to new surfaces and concepts. Keeping the decorative arts awake and moving forward is something I am completely obsessed with.
What do you want to express through your work?
I like to express what beauty is to me. My job is to create spaces or objects whose character is not simply functional, but whose purpose is to be beautiful.
Having the delicacy to create beautiful and harmonious things with my hands is something that I need and live for. It makes me happy.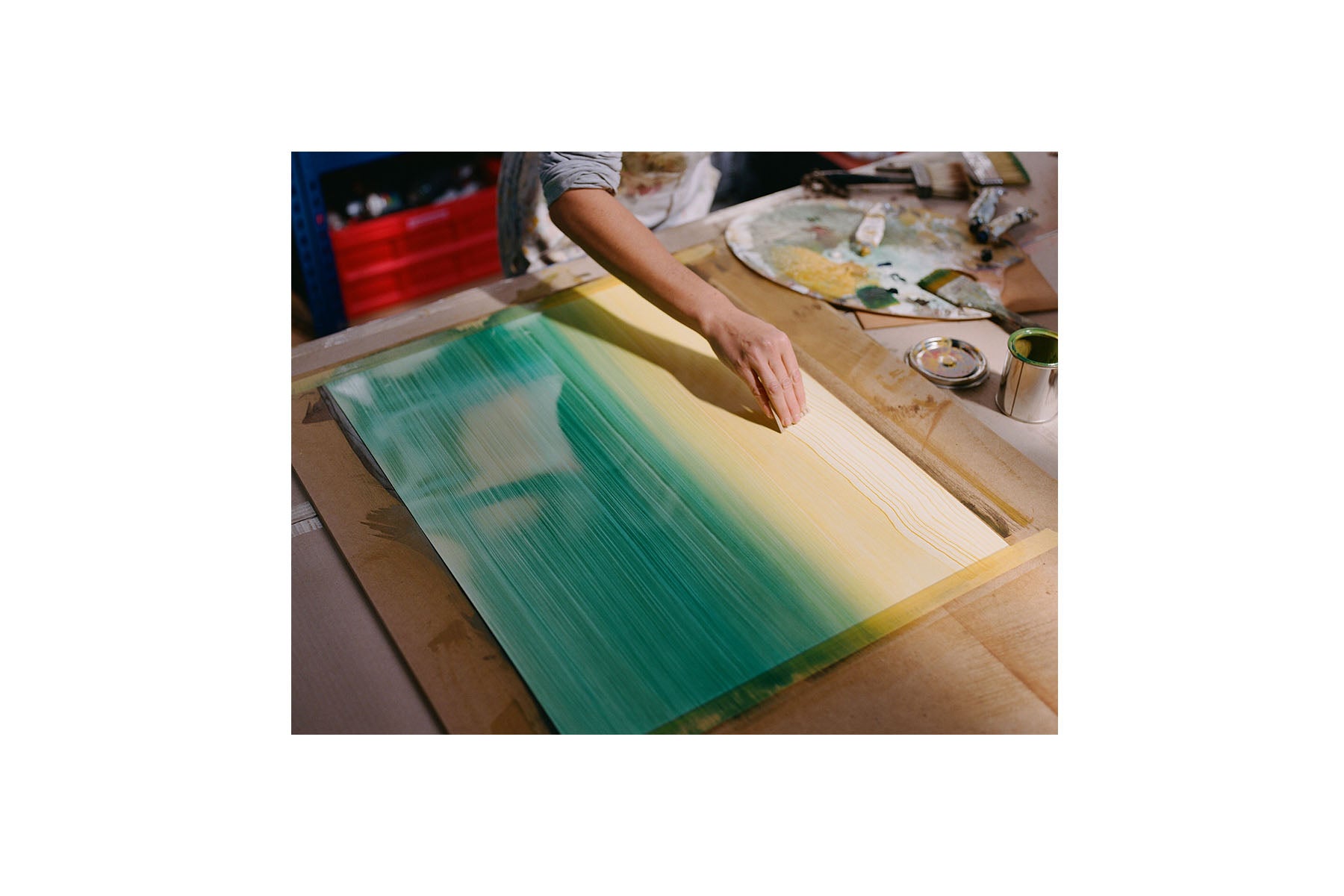 What is your background in the arts?

I studied at an applied arts school doing decorative and mural painting, this together with my self-taught techniques and passion for learning different artisan techniques has made me specialize in carrying out artistic and decorative solutions through traditional painting techniques such as trompe l'oeil, and marble and wood imitations.


What technique do you use?
I use and adapt traditional painting techniques applied to contemporary use. I work in my workshop in Barcelona where I research new ways in which to apply these techniques into fields that haven't been used in. This keeps my work continuously evolving while it adapts to new uses.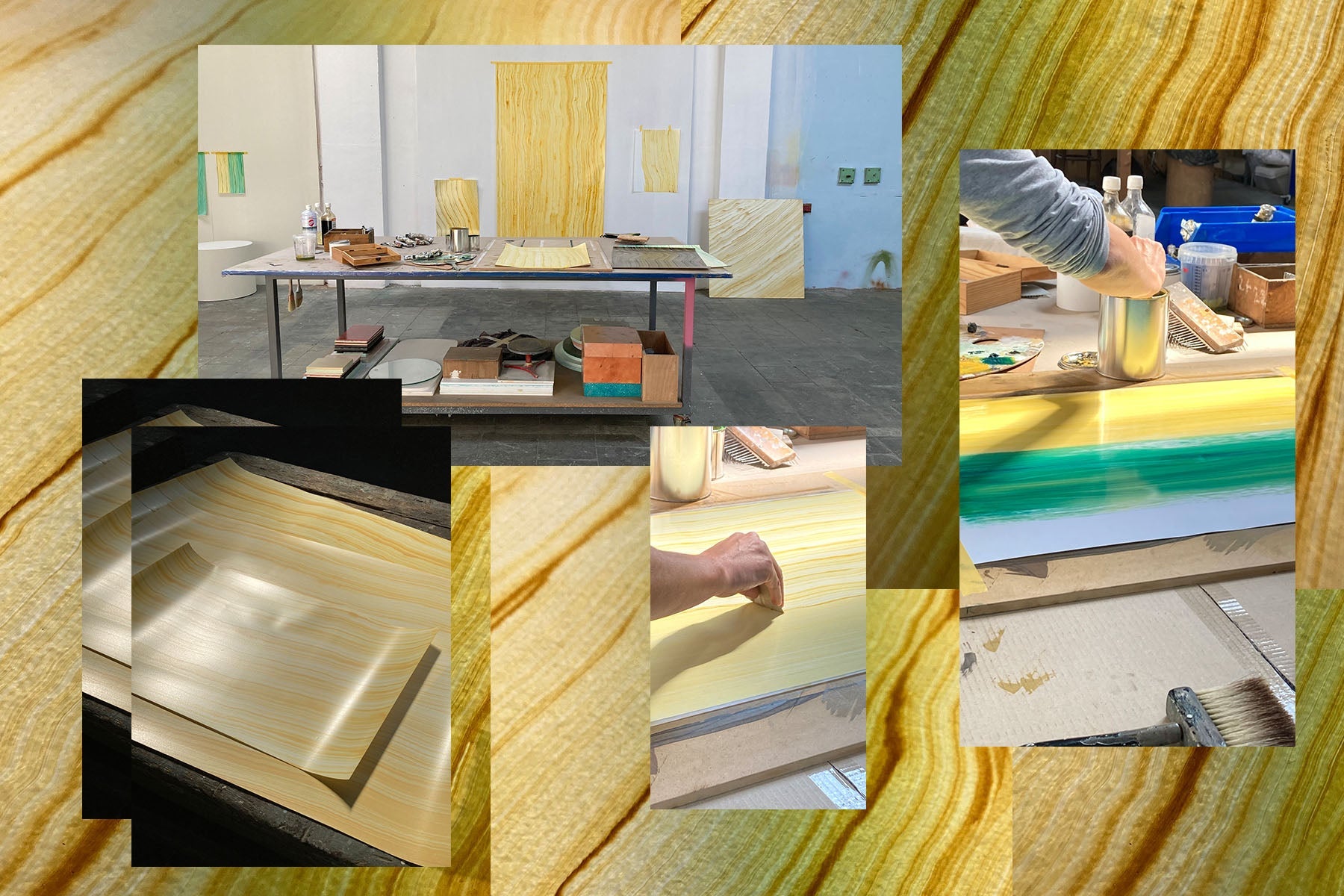 Do you have a dream project? We would like to help you make it happen.

I have an ongoing project with my partner, which consists of creating hand-painted objects and furniture using traditional techniques in modern aesthetics.
I would also love to paint a set design for paloma wool.
Important artistic reference for your work?
Sophie Taeuber-Arp, Lucy McKenzie, Helen Frankenthaler, Sonia Delaunay, Pierre Lefumat and Tauba Auerbach.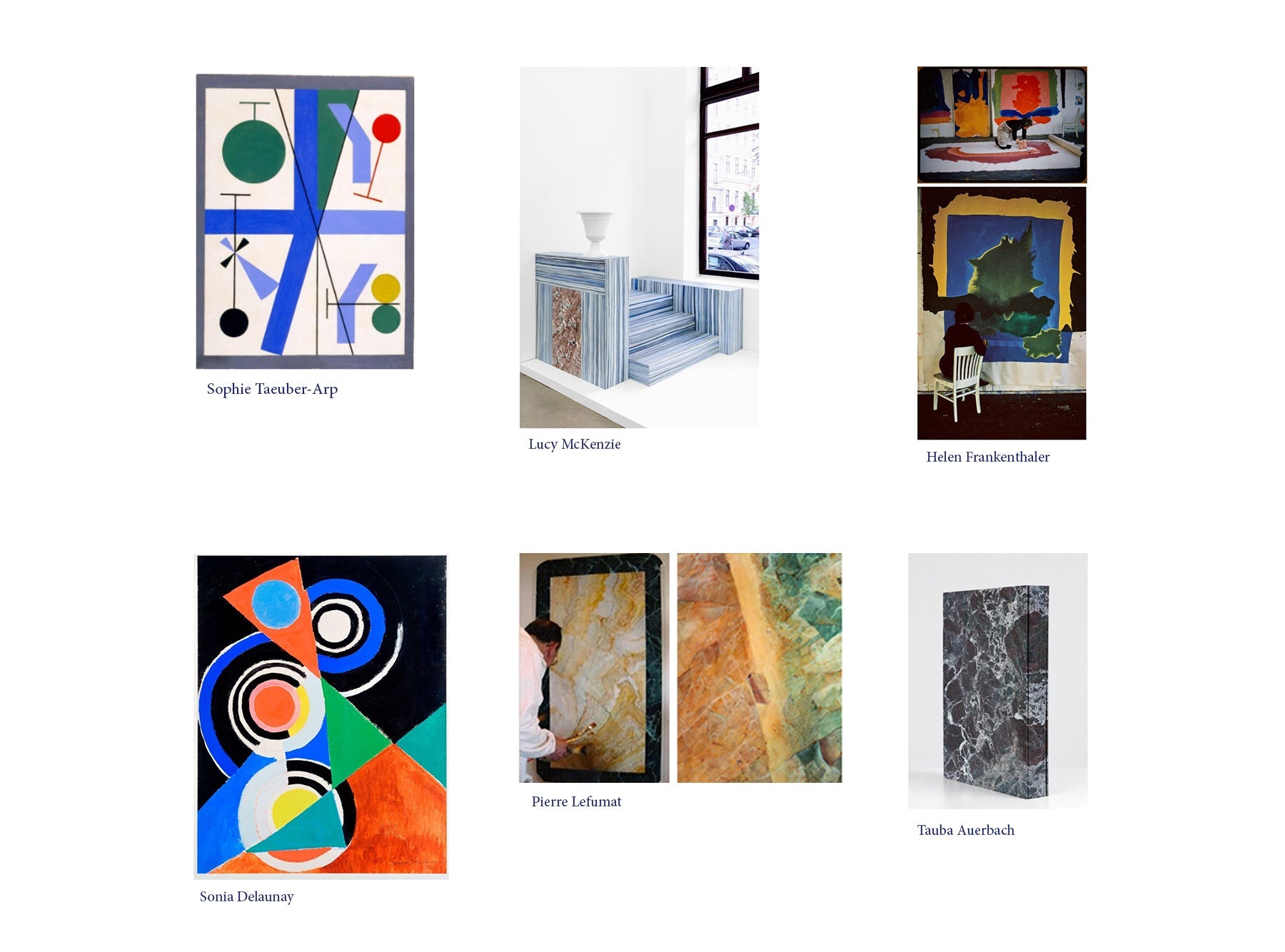 What was the creative process of this particular project with paloma wool?
My work process is based on observation, I find inspiration in nature, and sometimes in industrial materials.
I like to feel that I am constantly learning by trying new techniques to imitate or interpret what I observe and like. 
There is a creative process in looking and applying my interpretation is the part I enjoy most about what I do.
I was inspired by nature for this particular project with paloma wool, by the earth, it's shape and movement as well as the forms created by rain and wind. Observing those shapes and colors inspired the whole idea.